Prior Lake home store LoveFeast hosts a Valentine's-themed pop-up this weekend.
LoveFeast
Founded by Chris Ann Brekhus in 2008, Prior Lake shop LoveFeast specializes in handcrafted, rustic-modern goods. The retailer has just stocked up with home décor perfect for Valentine's Day decorating—hearts crafted from intertwined driftwood, silk-velvet pomegranates covered in Swarovski crystals, galvanized metal hearts, and porcelain bowls decorated with silver bunny figures. The shop also carries some great gift ideas for men, women, and baby. The occasional shop is open this weekend and Valentine's Day with a fresh array of Valentine's décor and gifts, or you can shop online 24-7. Thursday–Saturday plus next Wednesday, Feb. 14 from 10 a.m.–4 p.m. @ LoveFeast, 16224 Main Ave. SE., Prior Lake, and @ lovefeastshop.com
Victory Vintage
Over the course of nearly 15 years, Linden Hills home boutique has been celebrated for its eclectic yet elegant selection of vintage and new items culled from flea market finds, Europe, and dealers—think vintage silver, chandeliers, antique glass, ornate frames, and luxury linens. With Valentine's Day around the corner, expect decorative heart motifs, blush velvet ottomans, and antique cameo rings amongst the vintage finery. @ 3505 W. 44th St., Minneapolis, shopvictory.com
Ūmei Boutique
For those looking for a more modern, minimal take on Valentine's Day, check out Umei Boutique. The new north-of-North-Loop storefront specializes in minimalist, thoughtful designed goods for the home, primarily from Japanese makers and small European brands, such as Takahashi Kougi, Kinto, and Maison Devacances, as well as local makers including Vevang and Liz Pechacek Ceramics. Learn more and view more photos of the shop on the Home Dish blog. @ 903 N. 5th St., Minneapolis, shopumei.com
Prior Lake home store LoveFeast hosts a Valentine's-themed pop-up this weekend.
by Jahna Peloquin (image courtesy LoveFeast)
LoveFeast
Founded by Chris Ann Brekhus in 2008, Prior Lake shop LoveFeast specializes in handcrafted, rustic-modern goods. The retailer has just stocked up with home décor perfect for Valentine's Day decorating—hearts crafted from intertwined driftwood, silk-velvet pomegranates covered in Swarovski crystals, galvanized metal hearts, and porcelain bowls decorated with silver bunny figures. The shop also carries some great gift ideas for men, women, and baby. The occasional shop is open this weekend and Valentine's Day with a fresh array of Valentine's décor and gifts, or you can shop online 24-7. Thursday–Saturday plus next Wednesday, Feb. 14 from 10 a.m.–4 p.m. @ LoveFeast, 16224 Main Ave. SE., Prior Lake, and @ lovefeastshop.com
Image courtesy Victory Vintage
Victory Vintage
Over the course of nearly 15 years, Linden Hills home boutique has been celebrated for its eclectic yet elegant selection of vintage and new items culled from flea market finds, Europe, and dealers—think vintage silver, chandeliers, antique glass, ornate frames, and luxury linens. With Valentine's Day around the corner, expect decorative heart motifs, blush velvet ottomans, and antique cameo rings amongst the vintage finery. @ 3505 W. 44th St., Minneapolis, shopvictory.com
Image courtesy Ūmei Boutique
Ūmei Boutique
For those looking for a more modern, minimal take on Valentine's Day, check out Umei Boutique. The new north-of-North-Loop storefront specializes in minimalist, thoughtful designed goods for the home, primarily from Japanese makers and small European brands, such as Takahashi Kougi, Kinto, and Maison Devacances, as well as local makers including Vevang and Liz Pechacek Ceramics. Learn more and view more photos of the shop on the Home Dish blog. @ 903 N. 5th St., Minneapolis, shopumei.com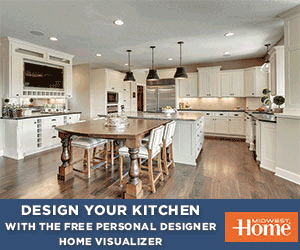 Facebook Comments