So Surreal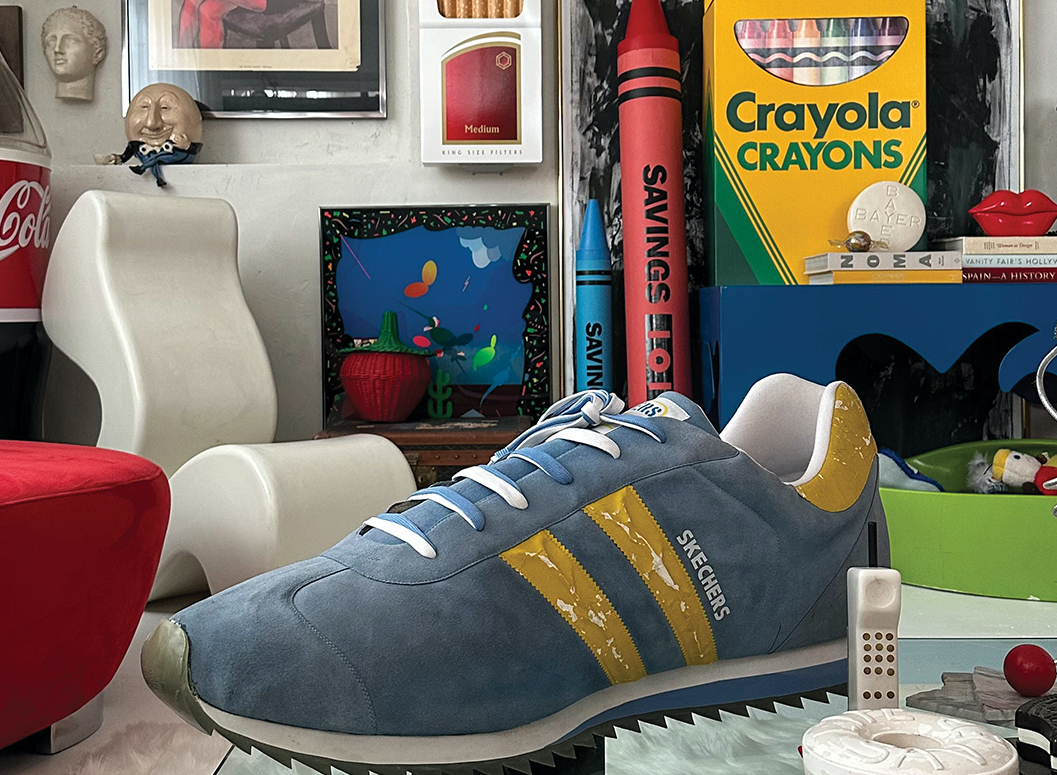 Whether it's a nonsensical art print or larger-than-life sneaker or box of Crayola crayons, surrealism—an avant-garde movement first coined in 1917—is circling back. Gladys Tay's Shoreview home is decked out in these drool-worthy one-of-a-kind items that speak to who she is deep down: "The objects and furniture we choose are a reflection of who we are," she says. "Our home is a safe space where we can play with and express our personalities, loves, and quirks that make us unique individuals. Buying only what speaks to our hearts is key."
Redefining Luxury
This year, we set aside the glitz and glam, because rich, soft materials—in combination with a warm, cozy ambiance—define a new era of living in luxury. This contemporary Orono living space by Randolph Interior Design, Eskuche Design, and Mikan Custom Homes is a prime example.
The Wonder of Whimsigoth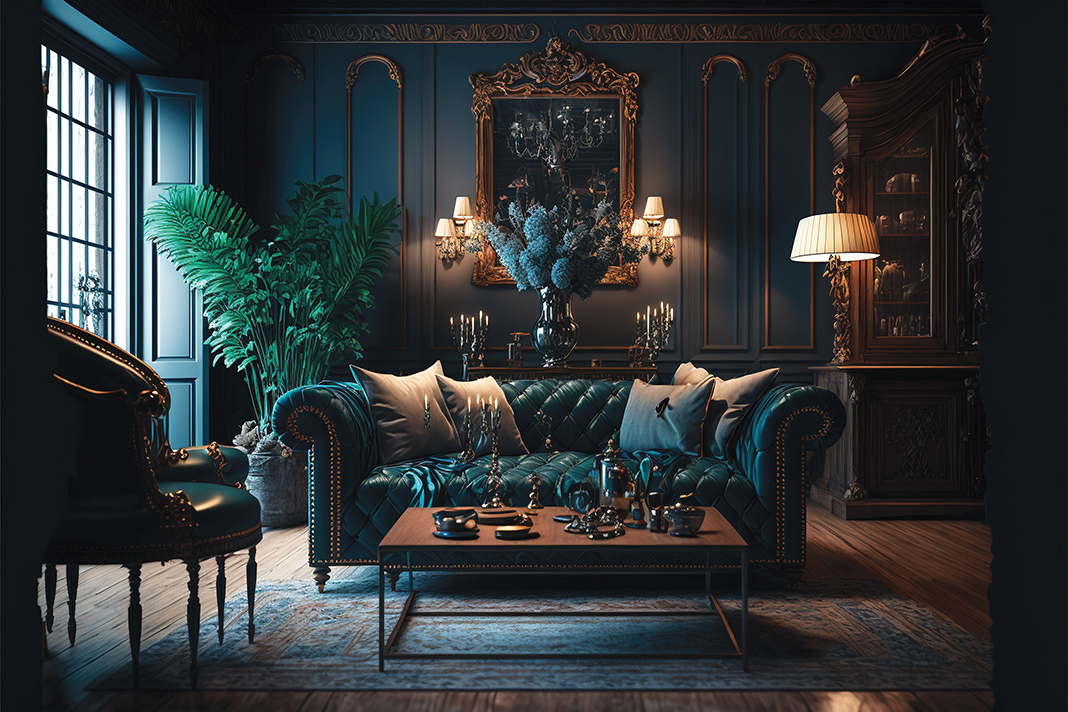 Does the term "grandmillennial" ring any bells? Last year, we spotlighted the up-and-coming design style's defining ruffles, embroidery, prints, trim, chinoiserie, and slipcovers. In 2023, we call to its darker, more sophisticated, and edgier distant relative: whimsigoth. Named by Evan Collins, the merged style (whimsical and gothic) first emerged in the 1980s and is defined by deep colors, rich textures, and drama blended with soft fabrics, greenery, and ethereal embellishments. Dark, saturated walls, velvet textures, hardwood floors, gauzy fabrics, and loads of layers will get you on the right path to nailing this look.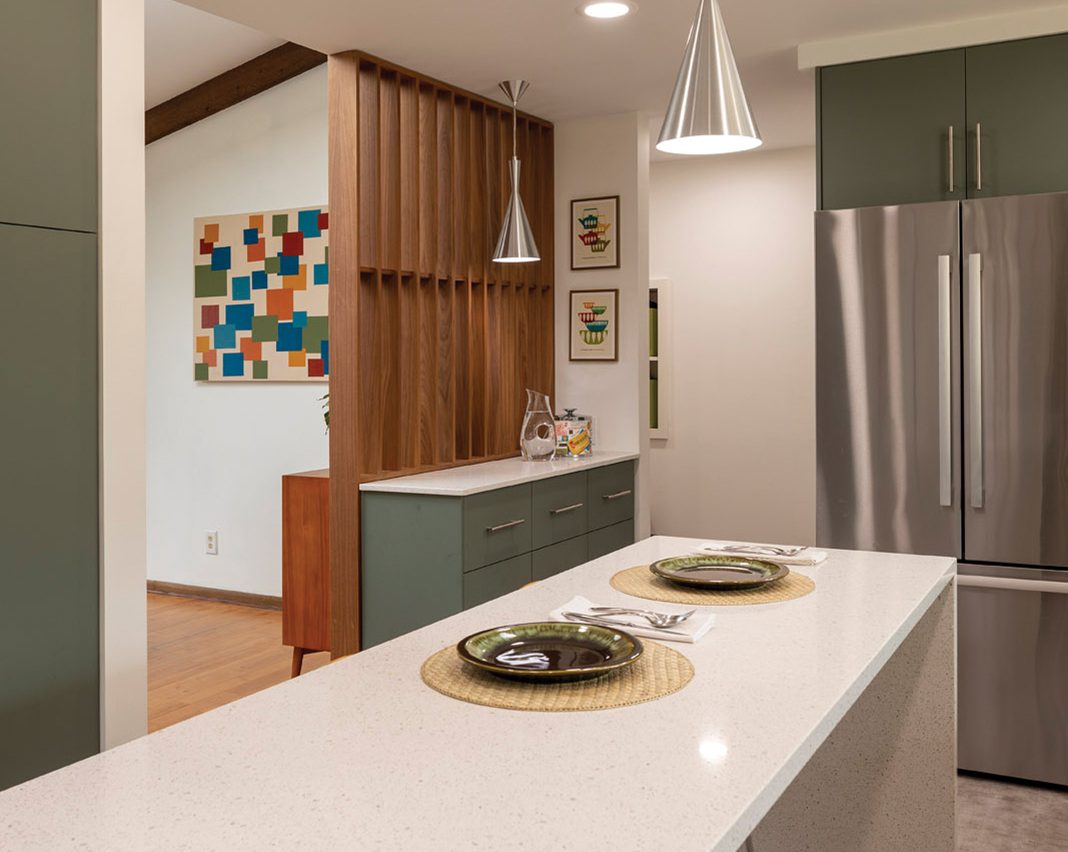 What goes around comes around, and the defining midcentury-modern style of the '60s and '70s is back and better than ever. Paul Knutson of Knutson Residential Design LLC has the look on lock in this light-filled kitchen, which teems with revamped functionality and subtle, earth-tone colors and materials that reflect the era. "In midcentury-modern [style], they let the materials speak for themselves, so I usually pair the materials down to simplicity," Knutson says. "No material is screaming louder than the other."
Collected Chic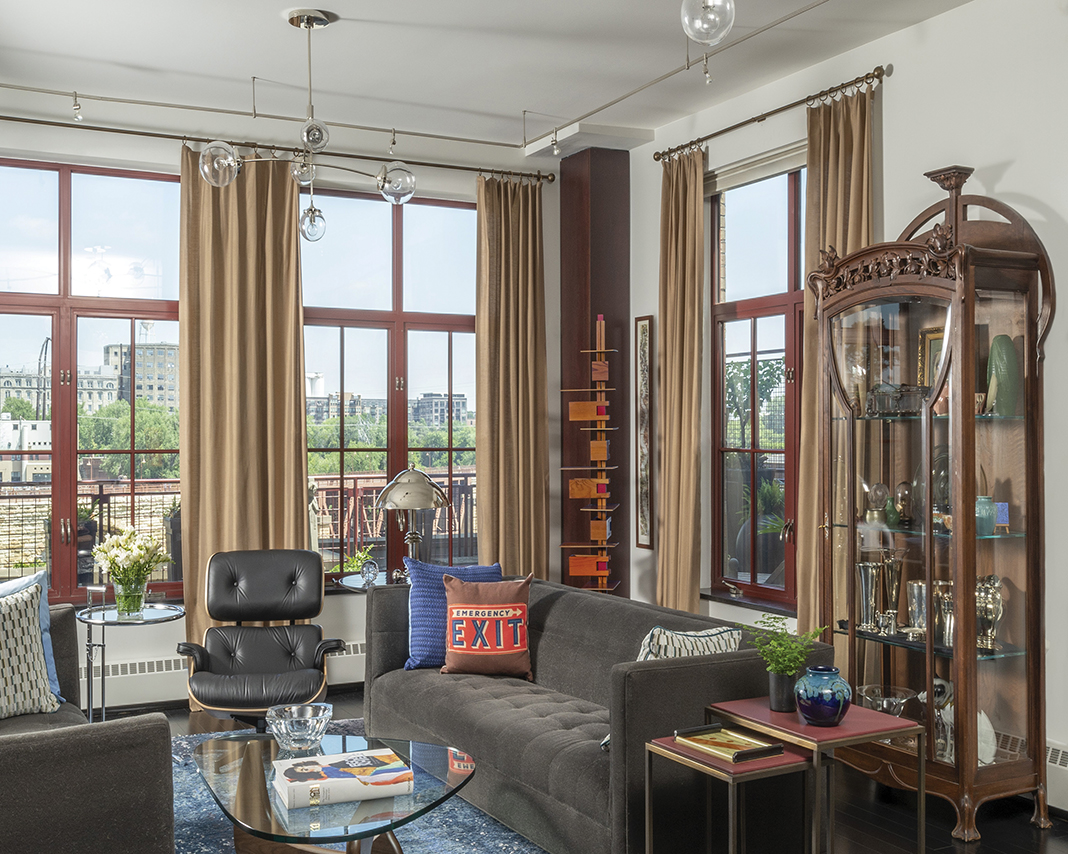 Reimagining the Golden Age of Travel, David Heide Design Studio highlights a museum-quality collection of early 20th-century art and artifacts in this condominium remodel. Instead of looking mismatched and unrelated, this collected aesthetic provides a high-end, "pricey" look that's often sought in replacement of stark, minimalist environments.
Decked in Deco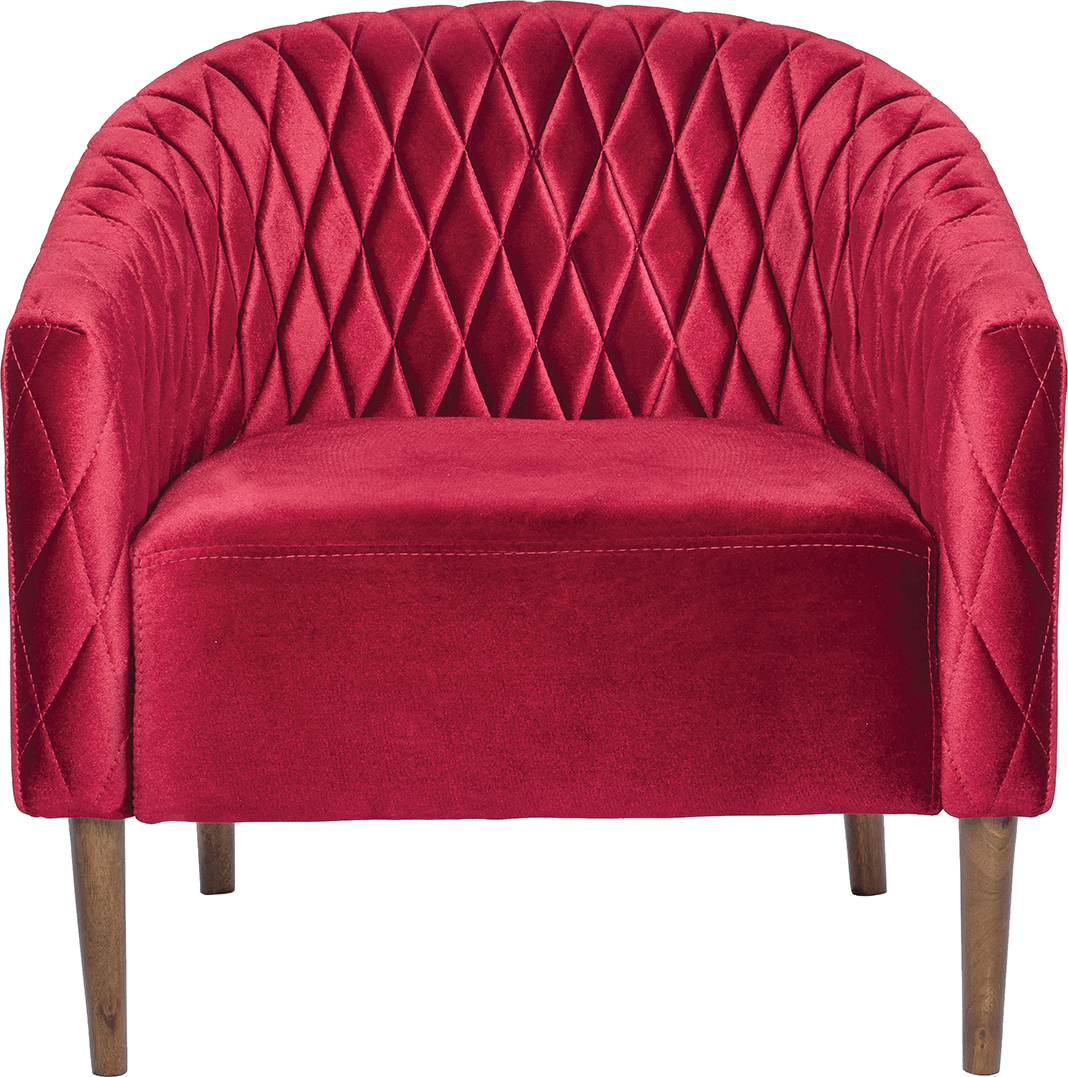 This year's Pantone Color of the Year, Viva Magenta, plays perfectly into an art deco-inspired color palette—perhaps thats why some consider 2023 to be the year of the "Art Deco Encore." To truly tap into this throwback trend, include the geometric patterns, detail work, and bodied tones that define the era into your designs.
Less Clutter, More Art
Instead of cluttering another set of open shelves with items that might lack meaning or personalization, opt for art. For instance, on the lower level of this Lake Minnetonka home by Alexander Design Group Inc., Denali Custom Homes, and Studio M Interiors, an in-home gallery—featuring brutalism-reminiscent elements like concrete floors and walls with an adjacent wine room—displays the homeowner's large art collection.
Other ideas include sculptures of various sizes, handblown glass art, fiber art, tapestries, or commissioned pieces by your favorite local artists. Some standouts include painter Christina B. Johnson, glassblower Bryce Borkhuis of Vandalia Glassworks, fiber artist Ashley Dias of Bad Scandi, collage artist Kristi Abbott, and woodcarver Erik Wyckoff. Meet more talented entrepreneurs via The Collective at midwesthome.com/the-collective, where one can read series of short profiles compiled by aesthetic editor Jerrod Sumner.
Eye of the Beholder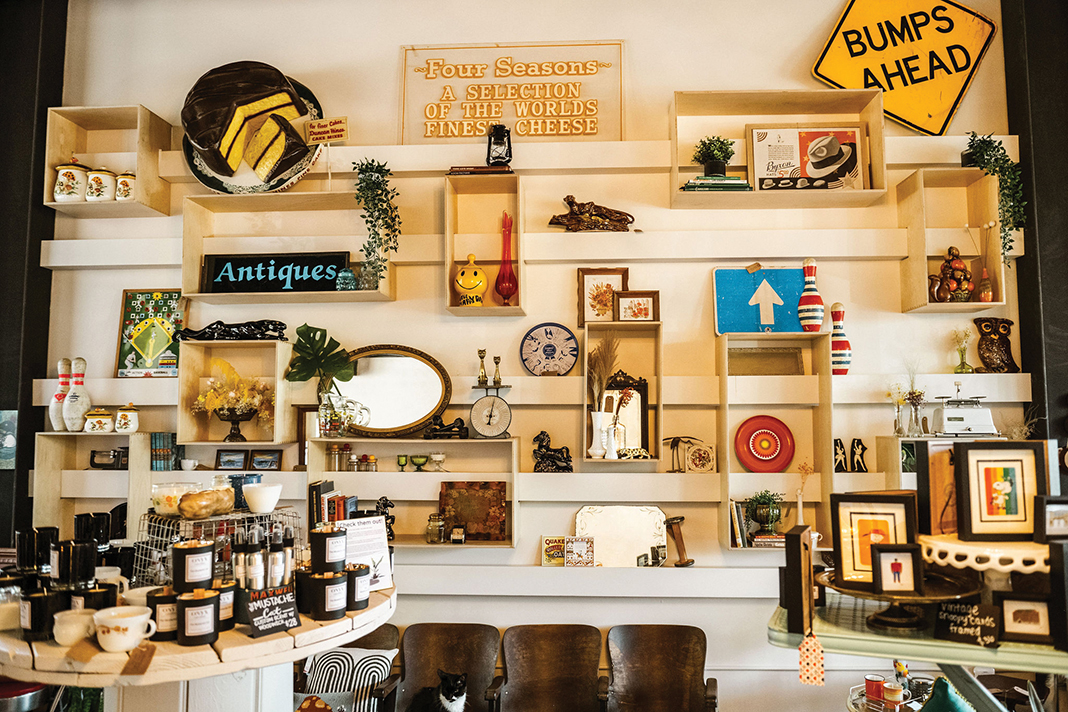 Incorporate inherited items, cherished family heirlooms, and handed-down goods given second life to add complex character and originality to your space. This approach ensures every vignette within your home will have a meaningful story to tell. The Mustache Cat, one of the Twin Cities' newest vintage and antique shops, abounds with trinkets and treasures alike.
Maxed Out & Moody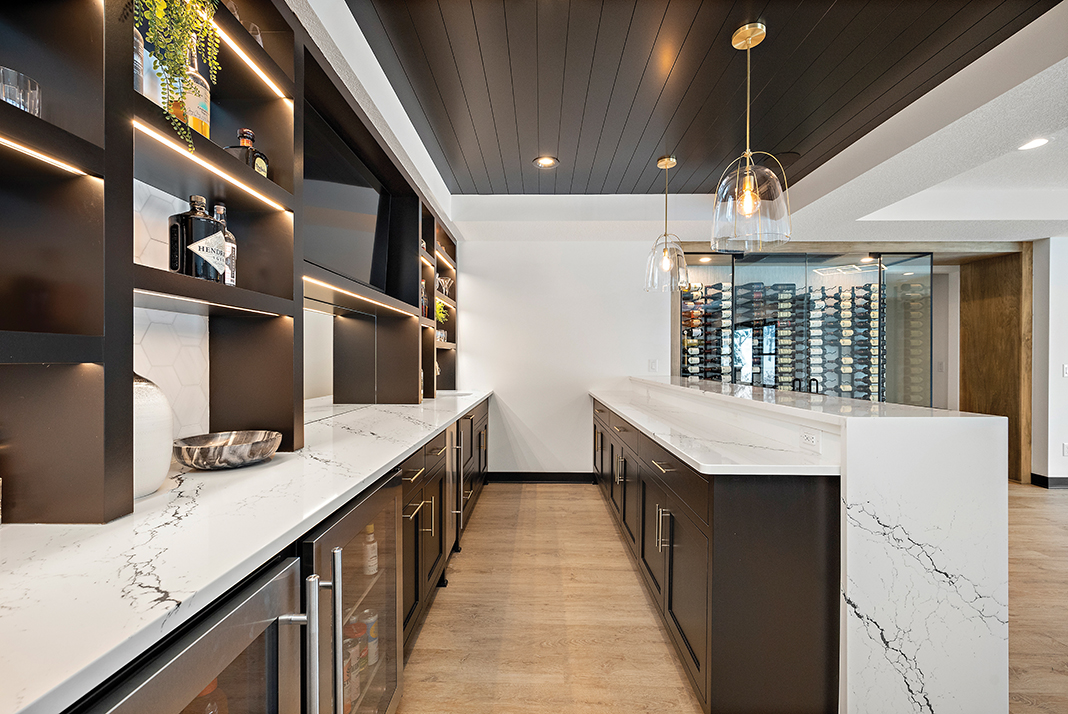 Maximalist and moody designs are on FBC Remodel Designer Samantha Leiberg's list of top 2023 interior trends. Homeowners are opting for "moodier" spaces, she says—working statement-making stones, wallpaper, textures, and tone-on-tone selections into their projects. "Bars, bathrooms, and sitting rooms have an all-over dark, comforting feel to them," she explains. "We are the loving the [direction] trends are going this year and can't wait to see all that comes from it."
Shop Till You Drop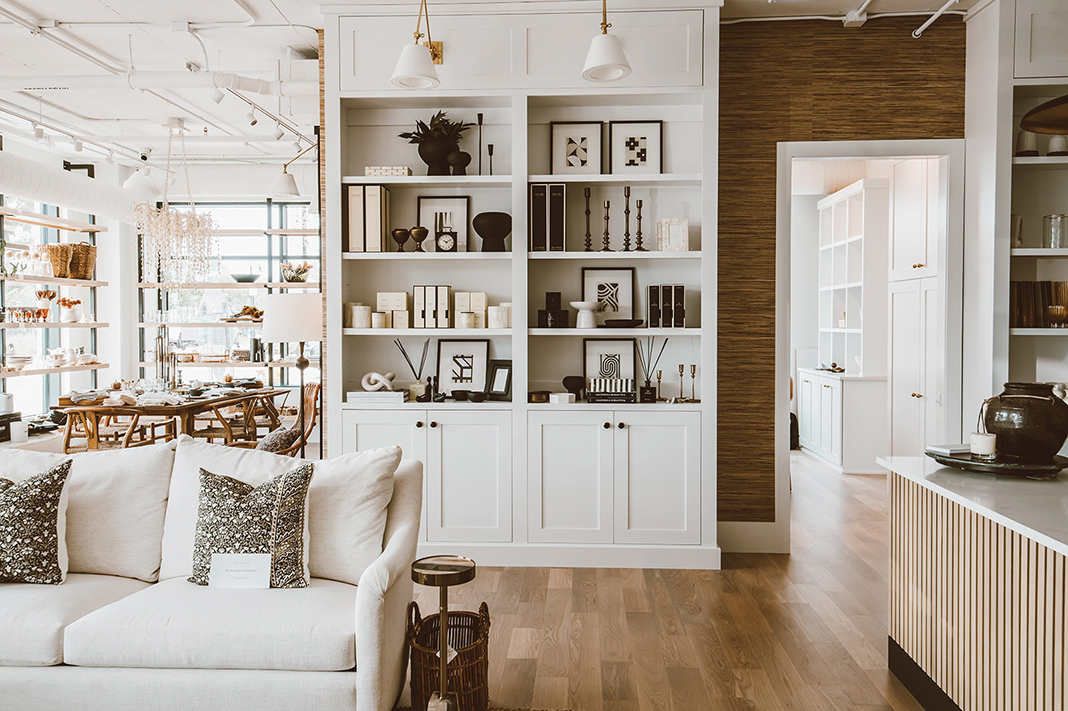 Check out these home design destinations for handmade goods, quality furnishings, and chic finds sure to add a touch of sophisticated style to any abode