Lucky for me, Ben Schrepf just happened to be working on the sunny afternoon I stopped by the garden. Its owner, Linda Hoeschler, was recovering from knee surgery. She asked Schrepf, the gardener, to show me around.
Linda had given me a good head start, in the form of a written description of how the garden grew from her own do-it-yourself effort (now long gone) to what it is now.
The acre garden she shares with her husband, Jack, testifies to the fact that the best things in life aren't free. Or easy. Truly exceptional gardens are decades in the making and Japanese gardens are the most difficult of all to perfect, maybe because perfection is the ultimate goal, and, almost by definition, impossible to attain.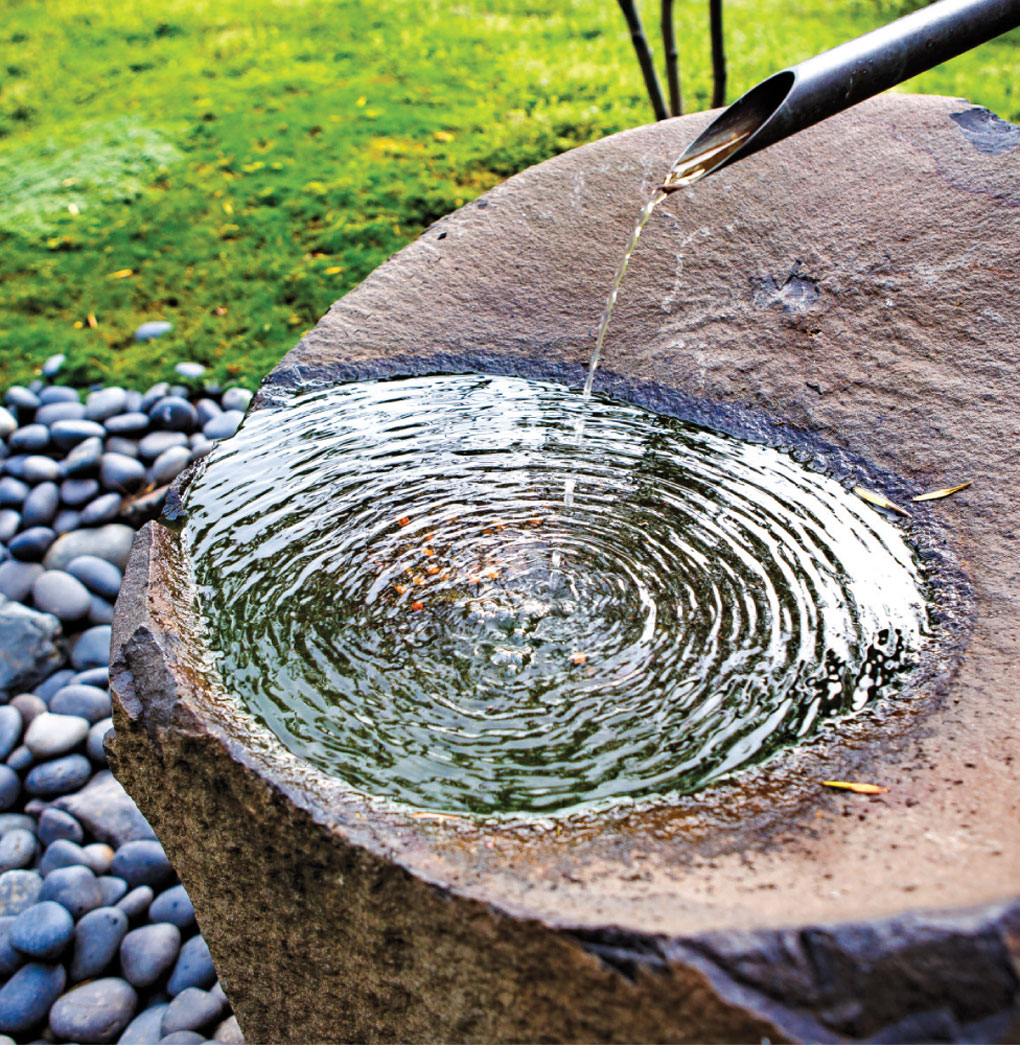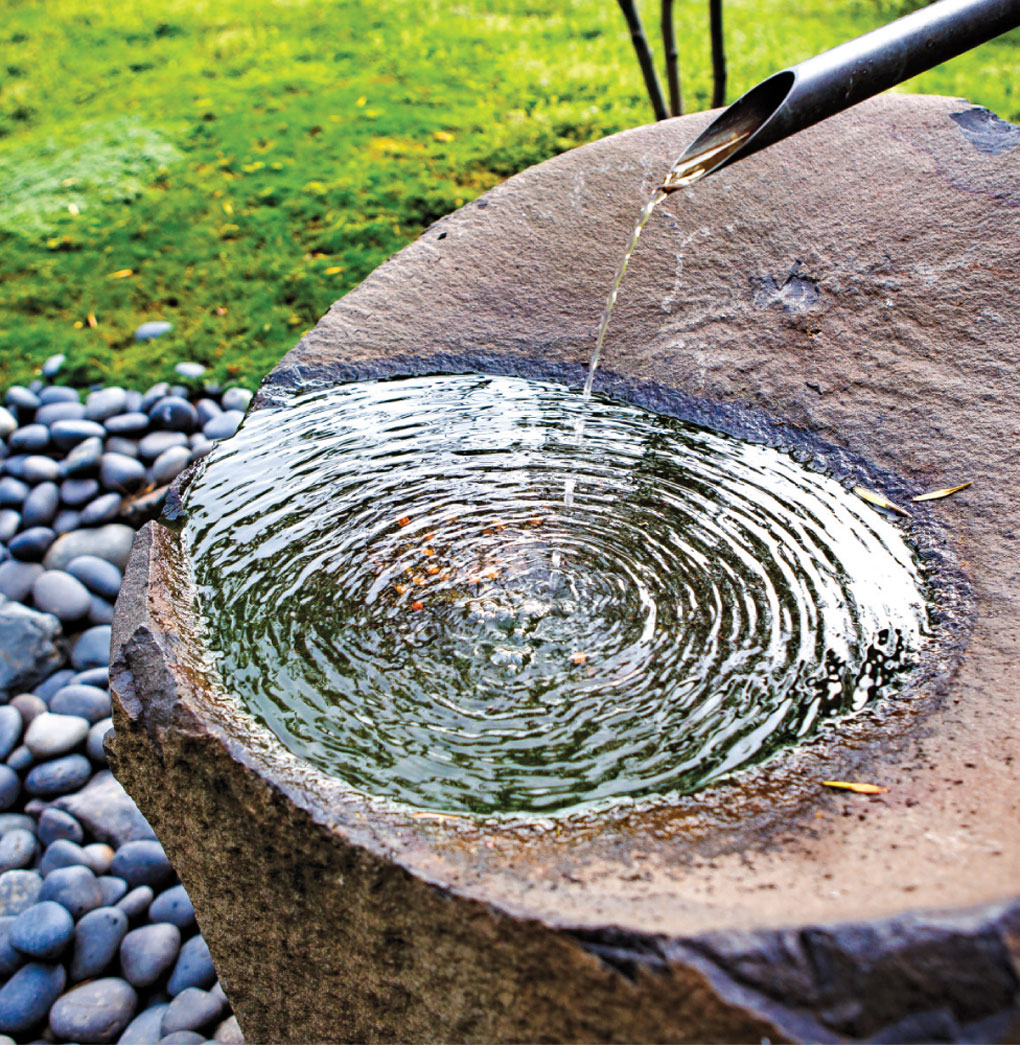 The garden's near-perfection is, in part, owing to Schrepf. An Iowa native, he came to the Hoeschlers by way of his boss and mentor John Powell, a Texas-based landscape designer, who came to the Hoeschlers by way of landscape artist David Slawson. Both Linda and Jack had read his classic book Secret Teachings in the Art of Japanese Gardens in 1990.
Linda credits Powell for looking after critical details that make the garden "more defined and graceful with each of his visits," but the overall design was conceived and executed by Slawson over two decades. He was designing a garden for the Aspen Institute in 1994 when the Hoeschlers met him there.
Intrigued with his philosophy of interpreting local terrain with a Japanese aesthetic and technique, and using local materials, they asked him to develop a garden in their yard. Slawson's long engagement with the Japanese gardens at Carleton College and the Minnesota Landscape Arboretum was another happy accident. He knew his way around a Minnesota winter.
Japanese minimalism has long influenced modern architects and landscape design. The Hoeschlers saw the potential for such cross-fertilization when they bought this St. Paul house, designed in the early '60s by legendary modernist architect Ralph Rapson. Now best remembered for the original Guthrie Theater, he was then famous for his Japanese-influenced furniture and residential designs that "brought the outside in."
After they moved into the striking redwood-clad home in 1973, they began incorporating what Linda calls "Japonaise-ing" to make the interior a bit less austere. They also tried their hand at creating a Japanese courtyard garden, but weren't happy with the results. Then came David Slawson in the mid-1990s.
To the west is the garden's heart and soul. Here Slawson re-sculpted the land to create a Japanese take on Lake Superior's rugged North Shore, complete with rocky beaches and distant hills evoked by winged euonymous, a shrub with blazing foliage. The "lake" is a roundish circle of buffalo grass. Undulating mounds of green and gold ripple like "water in gusty winds," says Linda.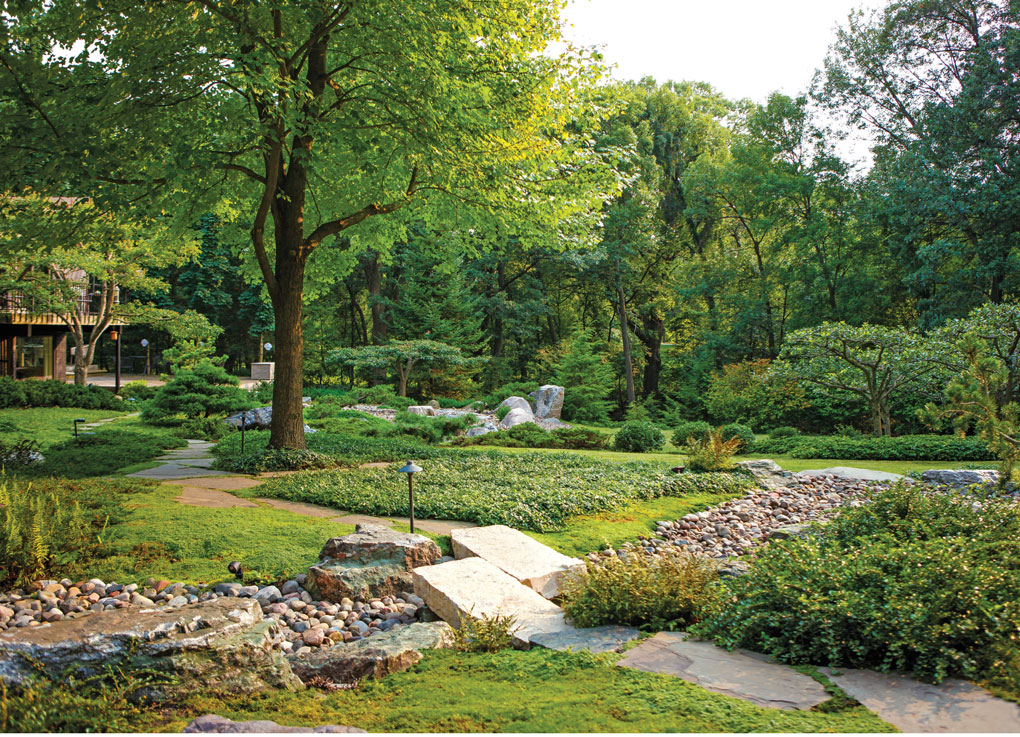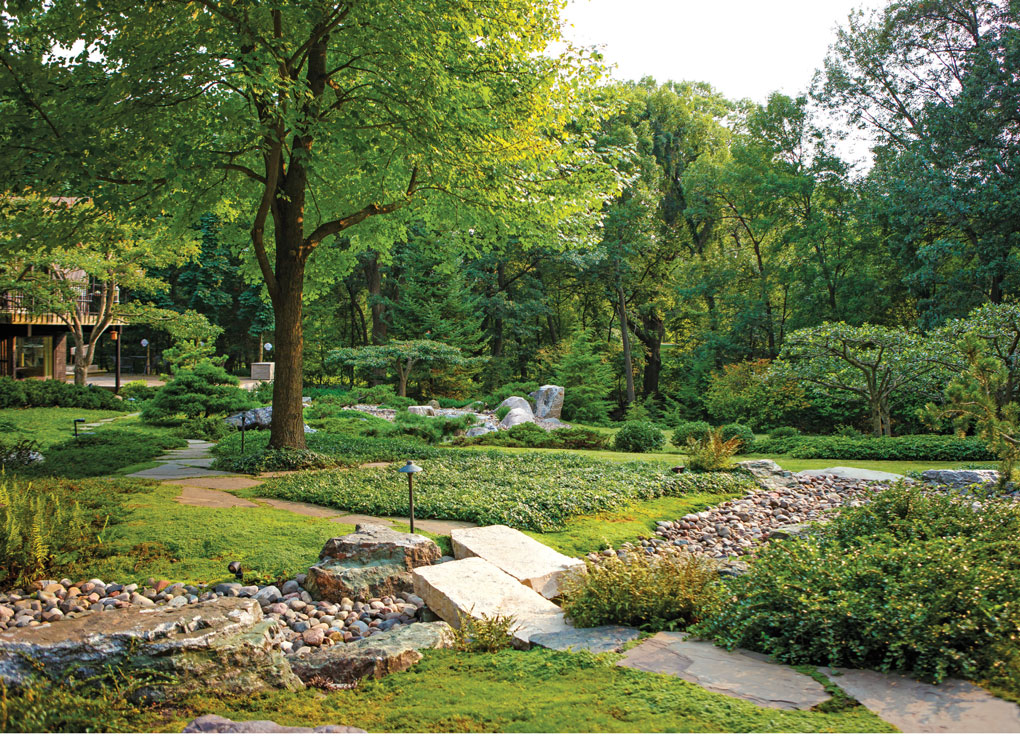 A peninsula and island in the lake of grass are planted with thorn-less hawthorns and maples pruned to maintain a horizontal habit and look windswept. A dry streambed added in 2005 leads the eye from one visual delight to the next—a stone fountain here, a pretty lantern there.
In 2008, the Hoeschlers brought in SALA Architects' David Wagner to convert the garage into a library, and build a new garage and glass link connecting the structures. Slawson then expanded a formal courtyard that is cool and private. Dwarf hemlocks frame a pair of basalt boulders whose basins become delightful waterfalls when it rains. The boulders sit on beds of fine-foliaged woolly thyme and moss. A rocky streambed exits from this garden and heads toward the ravine that marks the property line.
On the other side of the ravine, a Japanese-style recreation center is just visible through the pines and birches. "Borrowed scenery," Schrepf jokes.
As Slawson enriched the garden, Linda and Jack designed the engawa (a Japanese porch), the large deck, and all the walkways. The idea was to create a seamless link between interior and exterior rooms. Another typically Japanese touch is an aggregate walk flecked with black, North Shore pebbles clustered in cats' paws.
The garden enjoys a Zone 5 microclimate, and pushes the envelope with plants like Fothergilla, a shrub with white bottlebrush flowers seldom seen this far north.
On the day I toured the garden, spring leaf-out had yet to obscure pruning cuts on the woody trees. Evergreens aren't so easy to deconstruct. Pausing before the false cypress 'Mops' to demonstrate what he calls finger pruning, Schrepf grabbed a small hunk of golden yellow foliage and tore it from the mother plant to reveal the shrub's structural innards. Without that peek inside, you just have a boring and shapeless clump, he says.
While hawthorns and crabs undergo more torturous pruning and shaping, Norway columnar maples are mostly spared the loppers. So are the rounded boxwoods Schrepf relies on because they're off-putting to deer. The spectacular Uncle Fogy jack pine has naturally twisty branches. Otherwise Schrepf avoids anything bred for shape, especially anything labeled "weeping," he says. "It's probably a control thing." Pruning is an art, after all.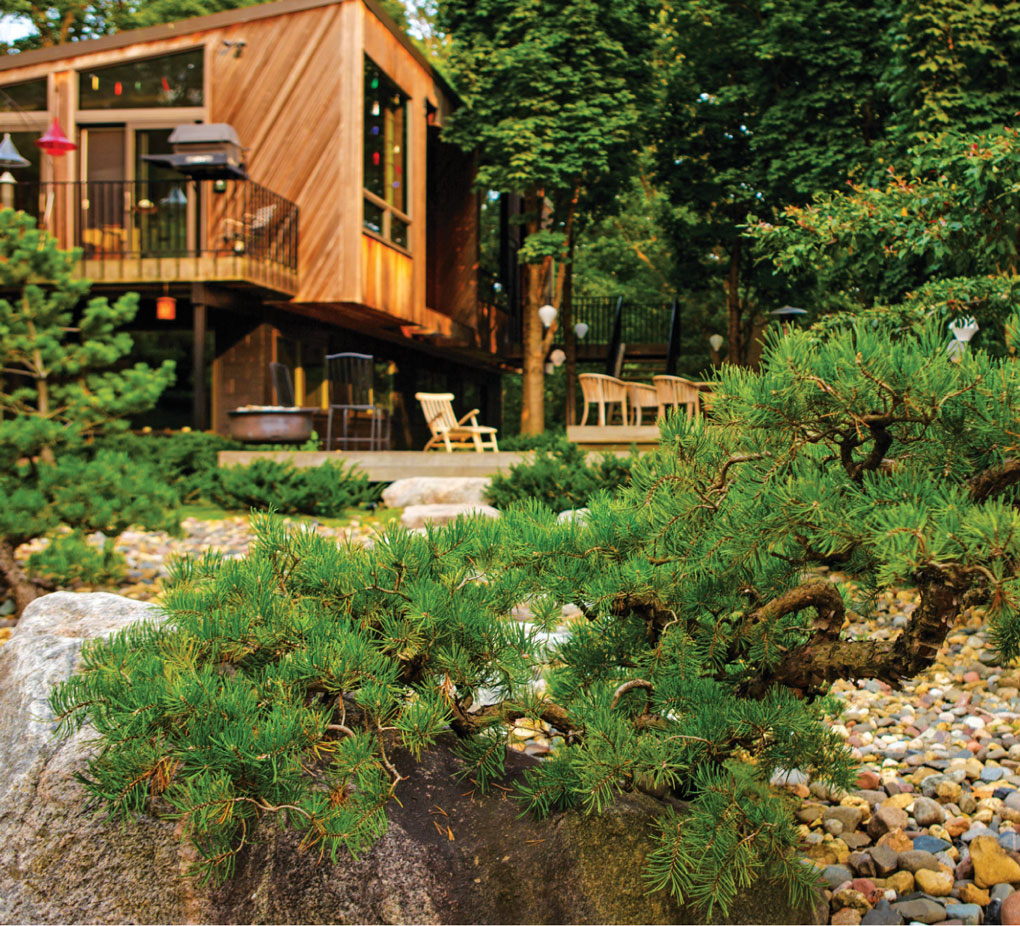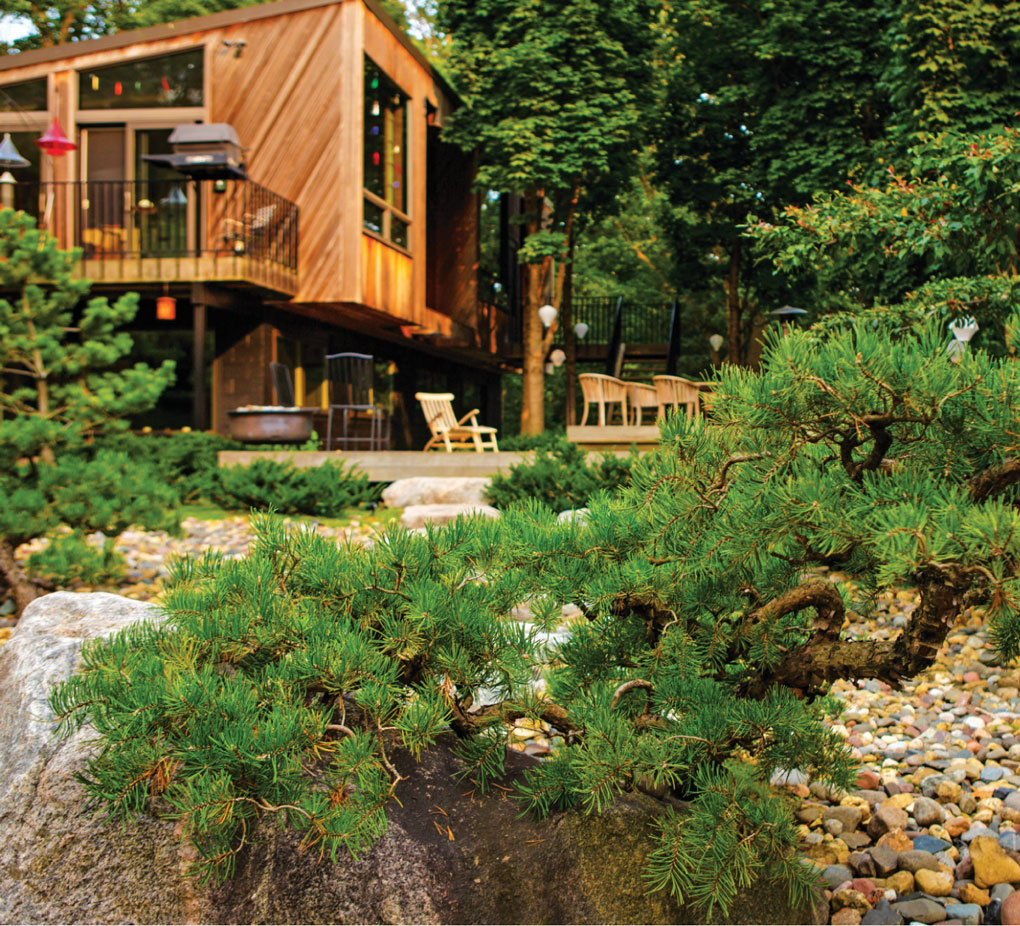 When I asked his favorite thing about the garden, he says, without hesitation, "Oh, the boulders."
He's referring to the dozens of granite behemoths exhumed from the North Woods moraine or from local rock quarries or from Wisconsin farm fields. One weighs seven tons. Each was hand-picked—"dreamed" is how Linda describes the process—by Slawson, who sketches his "dream" boulder as it will look once "planted." Boulders aren't plopped down but dug in. Usually about half of the stone ends up buried, giving the impression that the garden just magically grew up around it.
Schrepf is right. The imaginative use of stone makes this Japanese garden a true Minnesota original, and just what the Hoeschlers set out to create—a garden that's beautiful in all four seasons.
In fact, Linda says her favorite thing is the view of the boulders from her bedroom when their deep crevices are filled with snow.
Landscaping by Ben Schrepf, John Powell, and David Slawson
Design by Ralph Rapson
Facebook Comments