Home tours abound in the Twin Cities metro, but perhaps the most scenic, historic, and endearing in Minnesota is the annual Lundie Tour on the North Shore. For 14 years, the Schroeder Area Historical Society, located in the Cross River Heritage Center on Highway 61, has hosted architecture, timber-frame, and history buffs, as well as homeowners seeking landscaping, construction, and design ideas for their own cabins.
This year's day-long fundraising event is July 7, and includes four Edwin Lundie projects and a weathered-cedar retreat designed by Duluth architect David Salmela, with a masonry sauna, kayak-storage structure, and flagstone terrace with a brick hearth (or "un-chimney" as Salmela calls it). Renowned architect, author, and "cabinologist" Dale Mulfinger will join the tour, give a talk, and sign his new book The Family Cabin at Schroeder Town Hall that morning.
In centuries past, "Schroeder was the center of logging on the North Shore, which gave rise to many skilled craftsmen in the area," explains Steven M. Lukas, a member of the Schroeder Area Historical Society's board. "Edwin Lundie built his own timber-frame cabin in the Schroeder area in the 1940s and several others close by. At the Cross River Heritage Center, we have a room dedicated to Lundie and the history of his work along the shore. We believe the tours are a way to honor local craftsmanship and Lundie's artful designs that incorporate timbers and rocks from the area."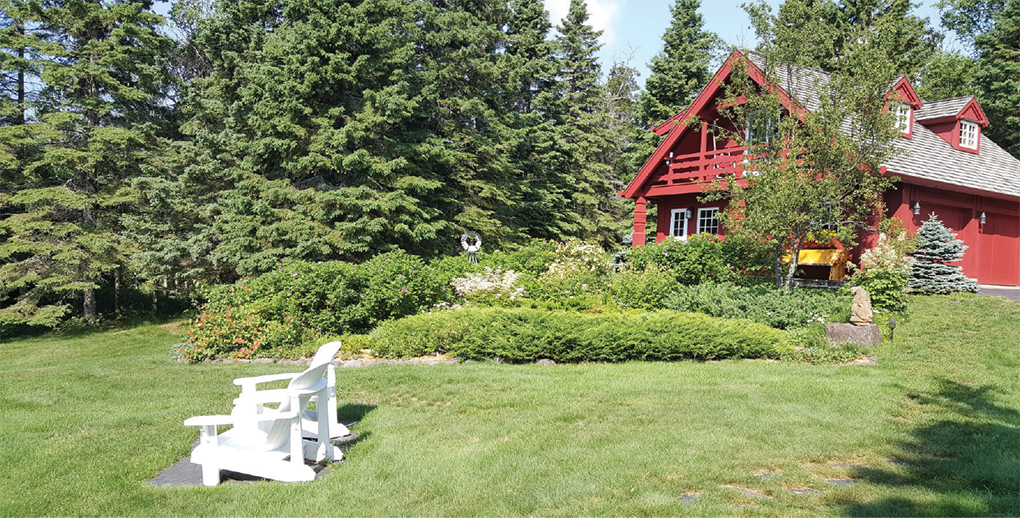 The tour concludes, fittingly, at Lukas's own restored Lundie cabin, where guests can wander the gardens and WPA-style rockwork, and enjoy a picnic on a ledge above Lake Superior. "My late wife and I acquired our Lundie almost 20 years ago," he says. "We became interested in Lundie through Mulfinger's book on this famous architect. We were attracted to the fine craftsmanship, the timber-frame design, and attention to details."
Lukas's timber-frame cabin, constructed between 1948 and 1952 for Olaf and Marion Olson of St. Paul and named Rolig Havn ("Haven of Content"), includes Lundie-designed handmade hardware, and alpine-style balconies and flagpole. "We have done considerable restoration work and development of gardens and landscaping," Lukas says. "We knew that any of our friends and family would feel comfortable there and they have. My family and I have enjoyed sharing it with others as we believe, as many do, that we are just caretakers for these beautiful sites."
Find out more about the Lundie Tour and the Schroeder Area Historical Society. Tickets, $150. Includes transportation and lunch. Call 718-663-7706 to purchase.