Julia Knight believes in crowd-dazzling presentation—even with simple meals.
For more than 15 years, devotees have collected Julia Knight's handcrafted bowls, platters, trays, cake stands, housewares, and serveware. Born in Chicago and raised in New York, the designer founded the Julia Knight Collection in 2001 after moving to Minneapolis. What began as five simple bowls—now known as the "Classic Collection"—has since expanded into a dozen collections, sold in more than 600 stores around the world. Knight recently launched a holiday collection that blends traditional with modern texture and pattern. The pieces range from the opulent "Florentine" tabletop collection, which features gilded, snakeskin-inspired textures, to a luxe line of poinsettia– and holly sprig–shaped serveware.
What do you think it is about your pieces that make them collectible?
The handcrafted look seems to resonate with people. All of the enamel is made with crushed mother-of-pearl powder, which gives it a natural glow, and everything is made individually by hand in India. Plus, because it's made from aluminum, it's really durable and doesn't need to be polished.
Where did you get the idea for Julia Knight Collection?
I've been a serial entrepreneur, and I've always had a passion for food and entertaining. That's what I learned from living in Paris and having friends from all over Europe and the Middle East—hospitality is the cornerstone of society, and entertaining is a daily event. I noticed how gracious people were in always making sure things looked beautiful. I collected random serveware when I traveled, and one day I looked down at the table and thought, this is a mess. I wanted something with more of a flow to it.
What inspires your designs?
I am most inspired by nature. I pay attention to the smallest details that make [pieces] look authentic. It may be something as simple as making sure the tail curls in the right direction on the seahorse, or where the hinge is on a clam. In nature, things are proportionately symmetrical but not exact. Every petal is a little bit different from each other.
How do you incorporate current home trends into your designs?
We receive a lot of requests to do something more modern and less classic. At the beginning, that was really hard for me to do—it wasn't my natural style. I went to New York for a week to see what people were doing in the design world. But nothing was clicking. Then, at the last hour, I saw something that made me think of the shape of an eclipse, and the Eclipse Collection was born.
What do you recommend for entertaining guests over the holidays? 
I strive to combine design sensibility with entertaining flexibility. I believe a crowd-dazzling presentation is possible, even if you only have five minutes. You can spend all day cooking, or you can run by the grocery store and put something in a beautiful bowl, and people will think you slaved over it, even though you didn't. The secret is the art of combining different ready-made items, a touch of homemade, and our beautiful pieces.
By: Jahna Peloquin
Photos by: Steve Henke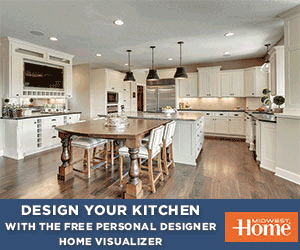 Facebook Comments