InUnison Design, Inc.
Designed By: Christine Frisk, ASID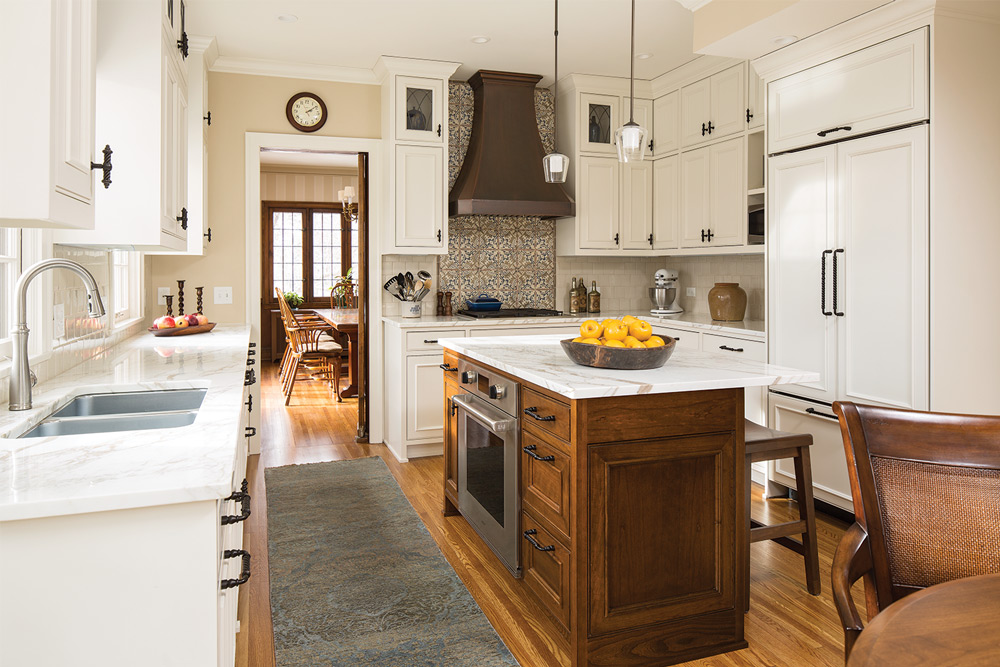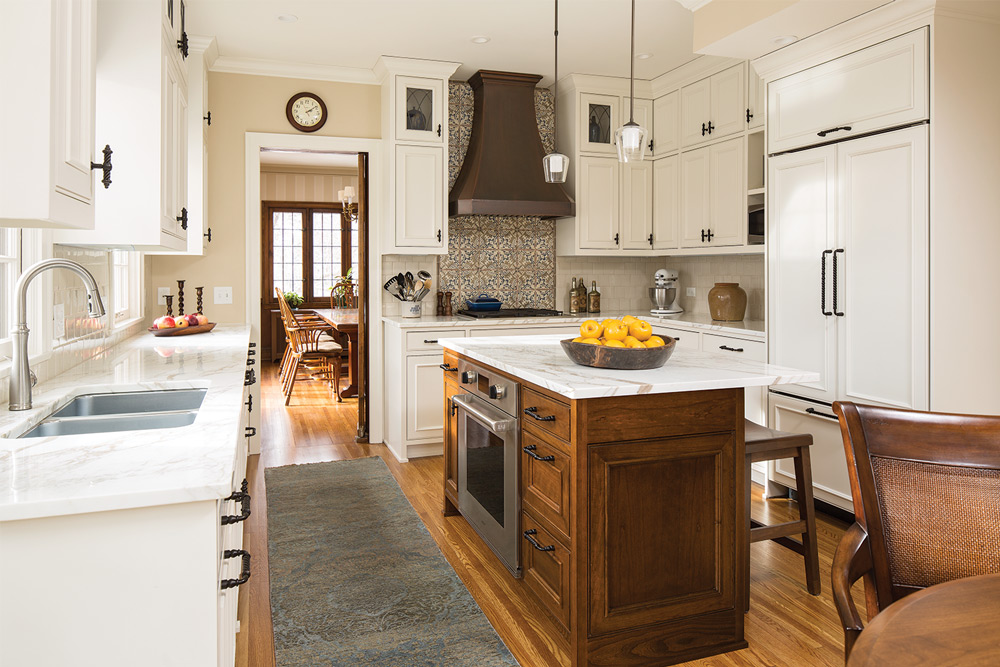 A previous owner designed the existing home on Lake Harriet and showed signs of a family's loving use. The cabinetry lacked the character and detail evident throughout the rest of the home, and the space wasn't as bright and light-filled as the client wanted. Christine Frisk, ASID, of InUnison Design was called to help infuse personality and modern elements into the space, while keeping with the home's rich historic detailing. This was accomplished using hand painted tile from Tabarka Studio (harkening back to the Old World quality of the Tudor-style home), rich metal finishes, lead glass inserts, bolection molding, custom-designed soft white cabinetry, custom glass inserts, rare white marble countertops, and a copper hood. The new space is durable, comfortable, and timelessly beautiful.