Trends in home features come and go—witness shag carpeting and tile countertops. If you're updating and considering resale potential in the not-too-distant future, it pays to keep tabs what today's home buyers want.
Trulia, the online real estate resource, gathers precisely that kind of data. From the homes for sale over the last year and the most popular queries about features, Trulia determined which ones are most in demand nationwide. We can confirm most of these trends are equally popular in the Twin Cities metro from the homes on Midwest Home's 2017 Luxury Home Tour.
Marble vs. Quartz Countertops. Quartz is the clear winner here. Among Trulia home sellers, quartz countertops are three times as popular as marble. Quartz is more expensive, but marble is porous and prone to staining. It also requires sealing at least once a year.
Hardwood vs. Carpeted Floors. No surprise here: Real estate agents confirm that the buyers have a strong preference for hardwood floors. Hardwood is easier to clean and lasts longer. Keep in mind regional preferences, however: Carpet is warmer on bare feet in winter.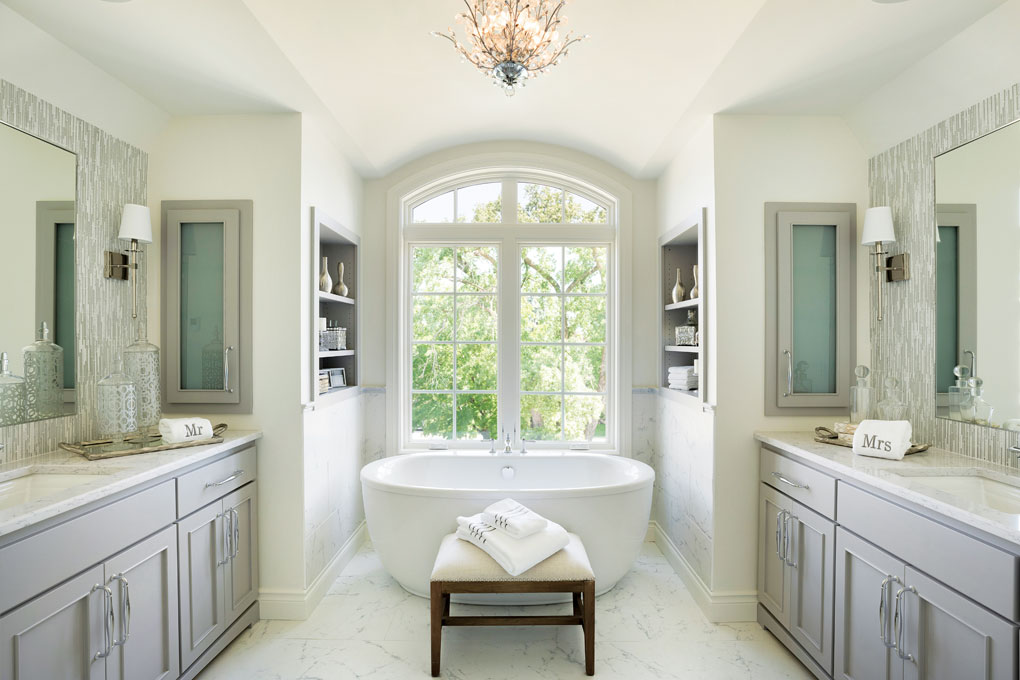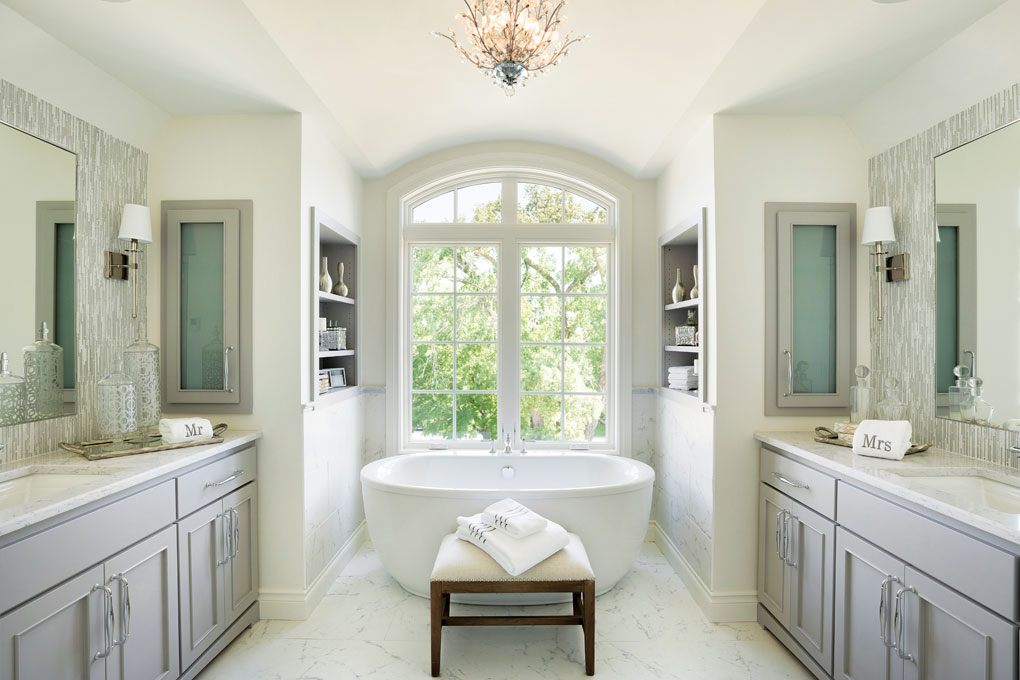 Soaking vs. Claw Foot Tubs. Those 'gram-worthy claw foot tubs? Not if you want to appeal to more buyers. Soaking tubs were much more popular. If you're contemplating a new bathroom, go for a well-designed soaking tub to add that spa-like feel.
Bay vs. Floor-to Ceiling Windows. This one was close, but bay windows edged out floor-to-ceiling windows.
Gas vs. Electric Stove. No contest: Those listing on Trulia prefer a gas stove. Even though gas is more expensive initially, gas is cheaper than electricity and allows for faster and more uniform cooking.
White vs. Dark Cabinets. There's a clear preference for lighter, brighter cabinets, partly because they make a kitchen look larger.
Subway vs. Basketweave Tile. Subway tiles have the edge, but it's essentially a toss–up.   Save
Save
Save
Save
Save
By Chris Lee
Photos by Spacecrafting