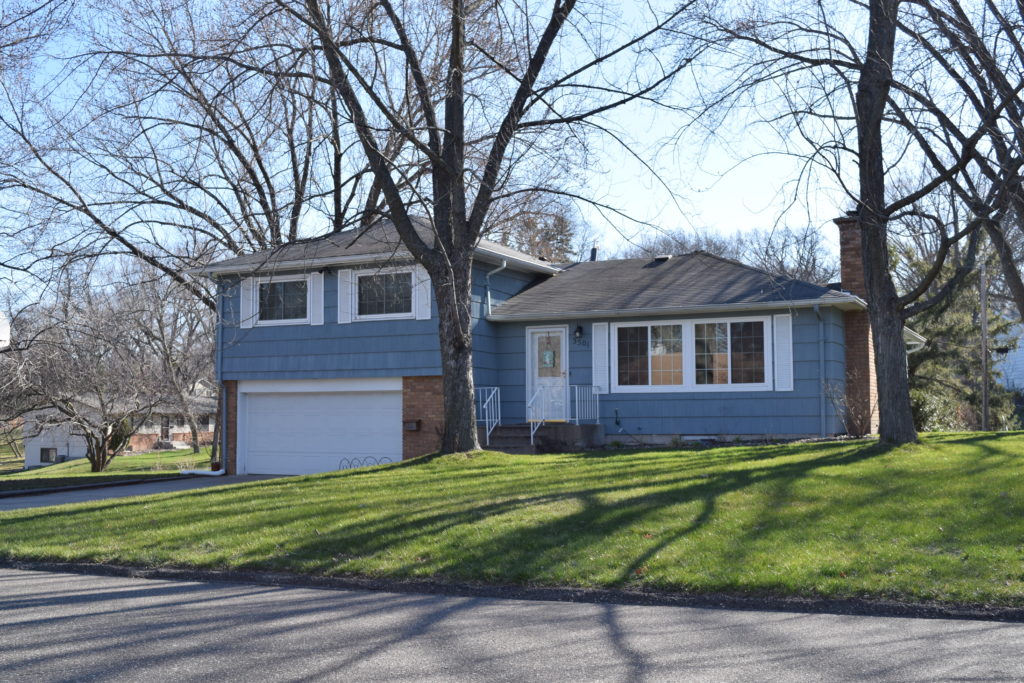 The passion for all things midcentury continues. In fact, Kristin Anderson, professor of art and architecture at Augsburg College, developed a continuing education class for real estate agents on mid-century housing trends as part of the Preservation of Alliance of Minnesota's (PAM) Old Home Certified program. In every session—plus a version she offered at the Statewide Historic Preservation Conference in September—Anderson noted a lot of interest from people outside of the real estate community.
That interest led to Anderson's two-hour presentation on Wednesday, November 1: "Residential Architecture of the 1950s and 60s." In addition to the public talk, which will be held at the stunning Christ Church Lutheran in Minneapolis, designed by Eliel Saarinen, Anderson is also offering a continuing education course for realtors earlier in the day. Anderson answered a few questions that pique our interest in her talk.
Everyone's enthusiastic about mid-century modernism? Why? 
I think that the current enthusiasm for all things midcentury is part of a common tendency to find renewed interest in styles and fashions of earlier generations. In this case, postwar architecture was accepted with enthusiasm when new, then rejected and criticized when the next new thing emerged. Now interest and acceptance have reappeared; midcentury homes are seen with new eyes by older generations—and for the first time by younger homebuyers.
Your talk will encompass other styles of the time period, including Cape Cod.
The MCM [midcentury modern] story is fairly familiar among architects and architecture fans, but the ordinary houses of the era also have interesting stories that's aren't especially well known. The presentations consider the high-style MCM houses, but they really focus on the vast majority of postwar housing, examples that are at once more common and more commonly found. Given that few people (then and now) live in an architect-designed MCM house, it is worth paying attention to what we see and live in most often. These common houses are emblematic of the era and can tell us a lot about midcentury American life.
What is your personal/professional interest in residential architecture of this time period? 
I seem to gravitate toward common and commonly experienced forms of art and architecture: Norwegian-American folk art, altar paintings, religious buildings and sports facilities. Looking at the postwar housing boom provides another opportunity to consider how ordinary people experience and shape the built environment.    I grew up in a 1913 four-square in the St. Anthony Park neighborhood of St. Paul, with a beautiful front porch and lots of mature trees in the yard. I didn't think much of (or even about) the more recent infill houses in my neighborhood or in nearby Falcon Heights, Roseville ,and Lauderdale. Then, about a decade ago, I bought a 1956 Nasseff Brothers duplex and I love living here. It was beautifully crafted with high quality materials, its design makes smart use of a relatively small space, and it has amazing light.
What nuggets of insight, facts, or information about homes of this era will your talk bring into public awareness? 
As mentioned above, it is fun to fit the stories of common homes into the better-known narrative of the MCM houses. There are some important similarities. It has been interesting to learn about the substantial role played by the government in this story, from design and finance to the formation of neighborhoods and communities. Finally, it's fascinating to look at the parallel interests in nostalgia and new technology demonstrated in postwar housing.
Tickets for the public presentation, "Residential Architecture of the 1950s and 60s" are $20. Register here.
Save
By Camille LeFevre