Photos by The Moments of Life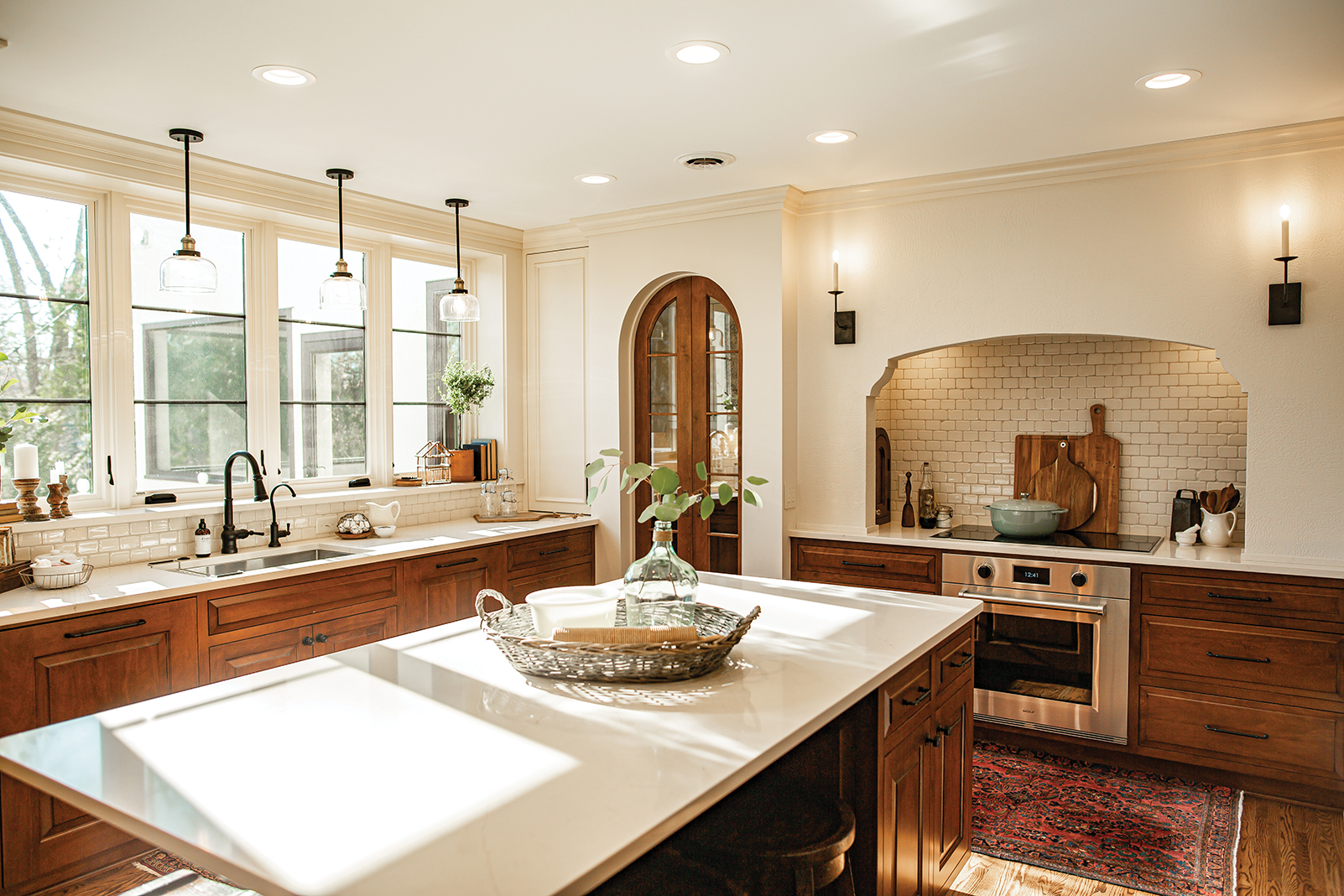 The owners of this eclectic Spanish-style home, a husband-and-wife duo with two young children, knew they wanted to purchase an older house in Rochester. After they toured this one—a 1927 abode part of the National Register of Historic Places—the husband was all in. As for the wife? It took some effort.
Evidently, it didn't take too much, because today, they're transforming it into their dream home, tackling it room by room. One of the most dramatic renovations is the kitchen, which was in utter disrepair when they bought the house in 2016. 
To restore the heart of the home, the couple turned to Stier Construction. Krista Weisz, an interior designer and project manager at Stier, led the kitchen renovation that would not only celebrate the home's past, but also offer the peace of mind that comes with a fully updated space. Together, Weisz and the homeowners hatched a plan with thoughtful storage, workable counter space, and abundant light that would pay homage to the home's original Spanish style.
"I wanted it to be beautiful and functional but also simple in design," says the wife, who loves to cook alongside her baker of a husband. "I didn't want to design a kitchen that had distinct design elements I would tire of over the years. Our hope was to do this once and do it the right way."
The first order of business was reimagining the entire layout into something more functional. Weisz combined the existing cramped kitchen and butler's pantry, which made room for a larger workspace and freed up additional room for a new butler's pantry by stealing square footage from a previous garage addition.
Beyond the floor plan, brightening the kitchen was essential. Installing a window above the sink did wonders to bring natural light into the space, and a mix of white and wood cabinets also contributes to the open, airy feel. Ample countertop space was also a must, as were storage solutions to make cooking and baking a breeze. 
Intricate detailing that surrounds the stove and entryway mimics original features, while wood cabinetry and flooring also remain consistent with the rest of the home. "The house has a lot of original features throughout. Our concept centered on how to recreate all of that," says Weisz, who even added antique mirror panels to the pantry's custom arched doors made by Stier's owner, Luke Stier. But the star of the kitchen is a hooded alcove with a plaster finish that houses the stovetop—adding clean lines while simultaneously alluding to Spanish-style architecture. 
As for this home's next makeover? The couple loves their new kitchen so much they enlisted Stier Construction to renovate their master bathroom, too.