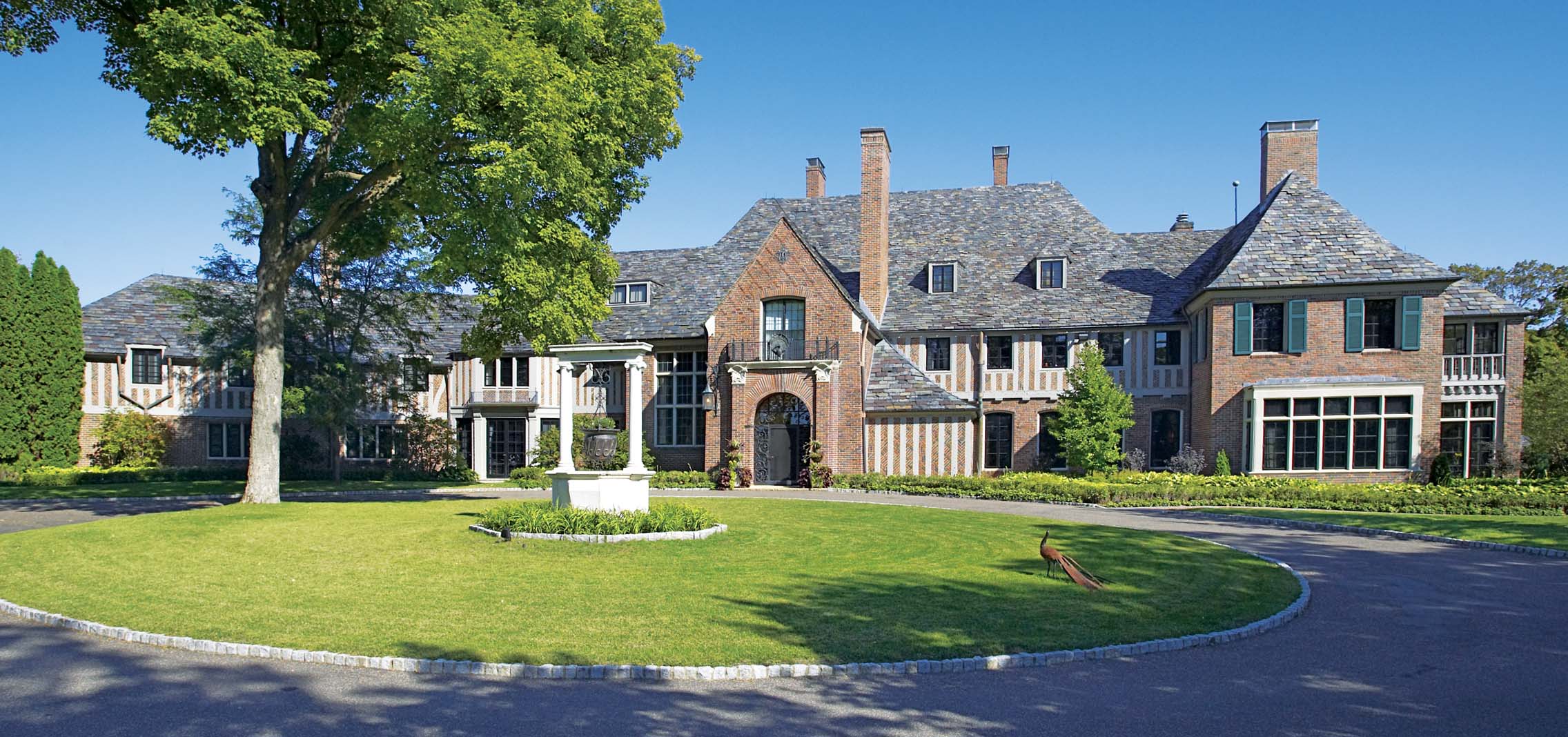 When grand old homes fall to the wrecking ball, we're often saddened. Especially when one as distinguished as Southways, the former Pillsbury estate on Lake Minnetonka, meets that fate.
This one seemed particularly shocking because owners James and Joann Jundt reportedly poured tens of millions of dollars into the 32,000-square-foot house, outbuildings, and 13-acre site in the 1990s to restore them to their original glory. When they put the 1919 estate on the market for $53.5 million in 2007, it was the most expensive listing in Minnesota. But Southways languished on the market for a decade. The price was reduced to $24 million. No takers. Finally, after a decade, the site was subdivided, and the price for the house and 3.3 acres was slashed to $7.9 million. Still no takers.
Alarms sounded belatedly when Orono granted a demolition permit for the mansion last summer. For a time, it looked like a last-minute Hail Mary from Tim George, the owner of several local wedding venues that were once endangered and restored, might come to the rescue. But no deal materialized and, with no local historic preservation commission to prevent it, Southways disappeared into a pile of dust and rubble on August 28.
Preservationists and local historians were horrified. Karen Melvin, who photographed the house for Legendary Homes of Lake Minnetonka, written by Bette Hammel, considers it a tragedy. In fact, since her 2010 book was published, three of the featured homes have been demolished and two more are in danger. "We are losing our architectural history," she observes. "Anyone with enough money for the land will gladly tear down these architectural gems."
Sometimes a novel solution emerges to save a house seemingly doomed. The last surviving 19th-century mansion on Loring Park, an 1887 Richardsonian Romanesque known as the H. Alden Smith house, had been donated to the Minneapolis Community and Technical College. By 2017, it had turned into a money pit, its net worth negative $4.2 million.
But MCTC struck a deal with Minneapolis to purchase the house and two adjacent parcels of land for $1, and redevelop it into market-rate apartments. The city's partner in the project is W + Noordijk, Inc., a Minneapolis firm that has redeveloped several historic properties around town, including Pillsbury A-Mill and Cowles Center for Dance and the Performing Arts.
"The idea behind the project is to leverage the open land that MCTC owned next to the mansion and save the mansion," says Noordijk principal Tom Nordyke. "There will be an 83-unit new apartment building, connected to four apartments in the old house." The rest of the house will be community space where residents can host friends and family.
While history-laden mansions do find new life as apartments, event venues, museums, and offices, some are hard to repurpose, says David Heide, founder of David Heide Design Studio, a Minneapolis architecture and design firm specializing in restoring and renovating period homes. "It's difficult to find an owner interested in something as specific as [Southways], but these homes are the rare exception." Most historic houses, he says, aren't nearly as grand or difficult to reuse.
Consider a recent transformation of a 1908 Tudor, originally designed by St. Paul architect Franklin Ellerbe. Heide's studio added 21st-century, family-friendly amenities—mudroom, first-floor bathroom, large kitchen, breakfast room, second-floor owners' suite—and restored the living and dining rooms to Arts & Crafts style. "My goal is to leave the house looking like we hadn't been there," says Heide. "One of the biggest compliments you can pay us is to say, 'I can't even tell that this has happened.'"
Often, historic homes that live to thrive another day are beholden to owners who take on a labor of love. The Franklin Ellerbe Tudor was remodeled and rehabbed by an owner who remembered the house fondly from his childhood. A neighborhood realtor, Rob Glynn of St. Paul's Spara Realty, took on the restoration of an 1898 Clarence Johnston mansion on Summit Avenue after the city had condemned it. After a year-long restoration and remodeling process, he sold the 7,000-square-foot beauty to a new owner.
The right owners also happened upon another Clarence Johnston-designed home in trouble in St. Paul's Cathedral Hill neighborhood. The 1894 Classical Revival house hadn't been touched since the 1970s and was in serious disrepair. Which didn't dissuade Montana Scheff and Ryan Knoke, who had just completed a 10-year restoration project on their Minneapolis Colonial Revival. A realtor friend convinced them to look at the Johnston house. "We fell in love," says Scheff. "This house was in architecture books we had on our shelves."
They tackled this much larger project with fervor, researching the history of the house and its past owners, uncovering clues that guided them in recreating its original features. While they were restoring the butler's pantry, for example, they discovered the ghostly outline of a missing cabinet. With the outline as a guide, their cabinetmaker replicated the original. A search for old photos helped them recreate many other historic details including leaded-glass windows, wallpaper, and stains.
Scheff advocates such careful work. "There was an original vision in an architect-designed home. If you start picking away at that, you deteriorate the integrity and alter it for generations." If you want a more modern feel, he says, put it into the décor.
Chris Lee is a design and architecture writer who lives in Wayzata.