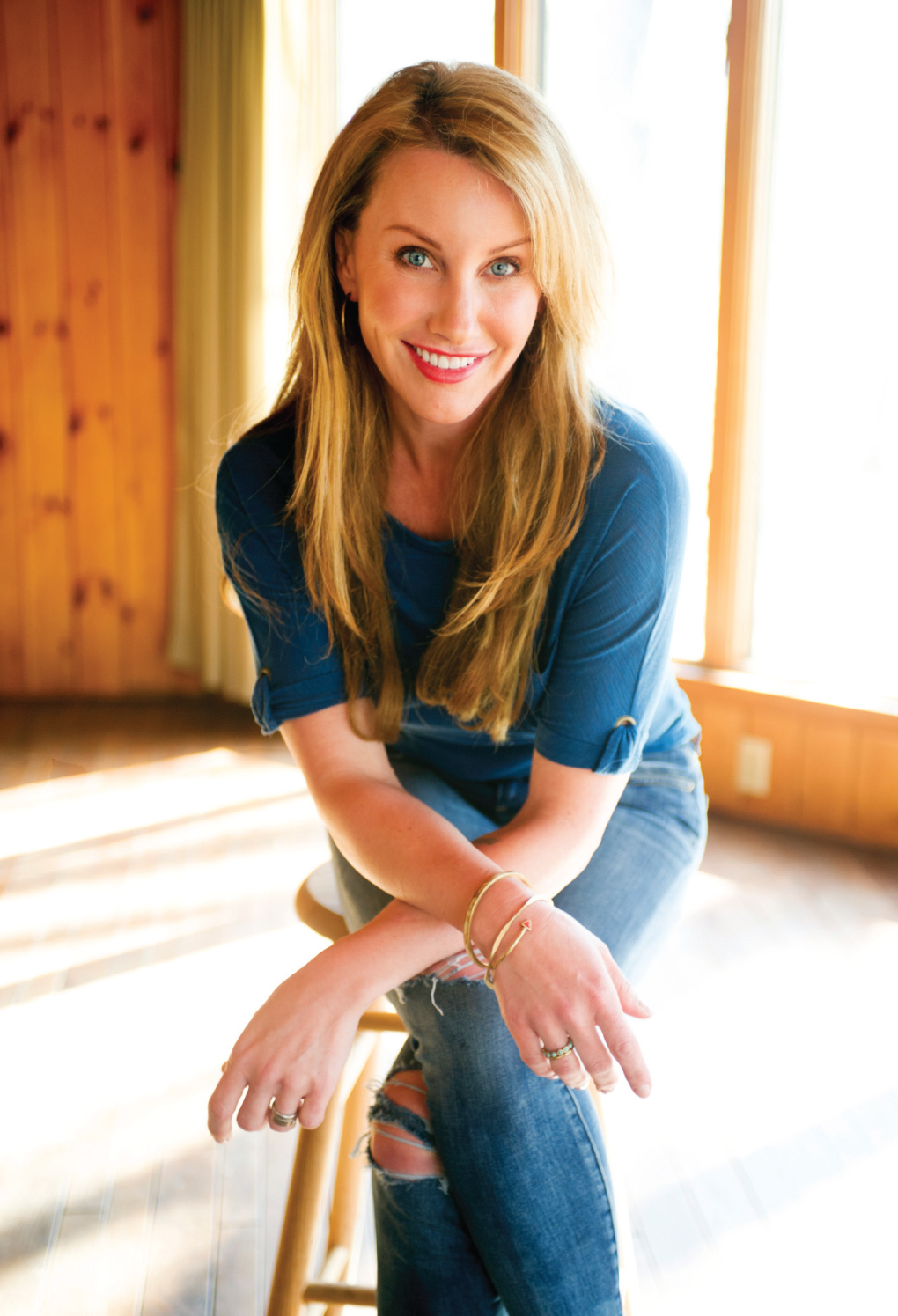 Amy Matthews, who has inspired legions of homeowners with her shows on the HGTV and DIY networks (including Renovation Raiders, Sweat Equity, and This New House), lives in her dream home in Afton with her husband Aaron and son Eli. While DIY projects at her current home have focused on landscaping, she recently found another outlet for her renovation passion: a 1977 modern rustic ranch house on the St. Croix River bluffs.
Tell us about this new project you're undertaking.
I've been working in the TV realm on other people's projects and houses for 10 years, but this current project isn't for a show—it's my baby. It feels so good to be working on something that's mine!
It's on the St. Croix River bluffs, on 12 heavily wooded acres with a lot of rocky terrain, steep grades, and little ravines. It's a beautiful hidden retreat. It needed more work than anything else I looked at, but the setting sold me. Several contractors had looked at it and stepped away because they didn't know what to do with it.
What's so challenging about the house?
Where do I start? The washer and dryer are in the kitchen, so your dirty underwear is next to your dirty dishes. The master bedroom has no wall for a bed. I don't know what the previous occupant did—put an Austin Powers circular bed in the middle of the room? When you don't see a place to put a bed in the bedroom, you've got a problem. When a plumber says, "I've never seen anything like this," you know it's bad. Space needs to make sense, and this space doesn't make sense. But I see the potential. I know the before-and-afters are going to be unbelievable.
What are you outsourcing and what are you doing yourself?
I'm outsourcing the mechanicals, which is what I recommend to everyone. Twenty percent of the budget will go to mechanicals—reconfiguring both bathrooms, converting from propane to natural gas, redesigning all the plumbing. I don't love drywalling and there are 15-foot ceilings, so I'd like to bring in a drywaller. And I'll probably hire some local carpenters as needed.
I'll take on the rest: tiling, white-washing the pine, sanding and staining the floor, putting in sliding barn doors, restoring the trim and carpentry, gutting and redoing the kitchen, redoing the screen porch, and updating the exterior. I plan to sell it when I'm done, but I'm approaching it like I'm building my own dream home. It's going to be awesome.
Where did you learn to swing a hammer?
When I was about 14, I was part of a group of teens from my church that repaired homes for families in need. There I was as a teenager, hammer in hand, tarring a tin roof, putting siding on an A-frame, learning how a house works. I loved it. Years later, I went to an audition for a bathroom renovation show. They were bringing in actors, carpenters, contractors, a bit of everything. I think my combination of on-camera training combined with my bit of experience working on houses helped land me that opportunity. I found I could break down technical design and building concepts for lay people and homeowners. amymatthews.com
By Mo Perry
Photo by Kelly Gritzmacher, hair and makeup by Ingrid Kent