From the low-pitched metal roof and stone-and-stucco exterior to the floor-to-ceiling windows and open, streamlined floor plan, this home—a modern take on Frank Lloyd Wright's prairie style—features a seamless indoor/outdoor connection. Situated on a point only 40 feet from Willow River in Hudson, Wisconsin, with waterfront views out front and back, the feeling inside this home is of being on a luxury yacht.
Bruce Lenzen of Bruce Lenzen Design Build specializes in designing/building on unique lots, including the St. Croix River and other waterfront properties that require experience in the management of government regulatory bodies. Clients who hire Lenzen receive uniquely designed, customized, luxury-level homes using innovative architectural and interior design.
His expertise can be seen in the number of high-quality details in this home (like hidden blinds tucked into the ceiling) and the millwork, custom cabinetry, and stone surfaces. Features like the large disappearing glass doors offer the best of both worlds: A room with a view that opens to the outdoors.
The prairie-style influence is evident in the connection to the site and the flow from the spacious kitchen and living room area (complete with a three-sided fireplace) to the main-level bar lounge and wine closet. The private, spa-like master suite is located in its own wing. Rounding out the upper level is the office, family room, and two guest rooms for this empty-nester couple's waterfront dream home.
The Luxury Home Tour takes place the first three weekends in June (June 2-4, 9-11 & 16-18). Tour nine million-dollar-plus homes across the Twin Cities built by some of the best custom builders in the market. Whether you're looking to build, remodel or simply dream, you'll find inspiration on this year's Luxury Home Tour.
Buy your Luxury Home Tour Passport Ticket online at LuxuryHomeTour.net or at your local Kowalski's Markets  Passport Tickets are $20 in advance, or $25 at the homes and provide one-time entry into each home during the tour, and a one-time bonus revisit to the home of your choice. Tickets for single home visits are available at the door for $5 each.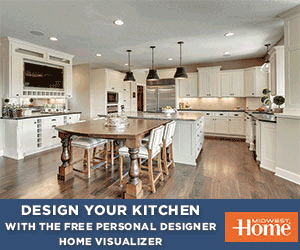 Facebook Comments