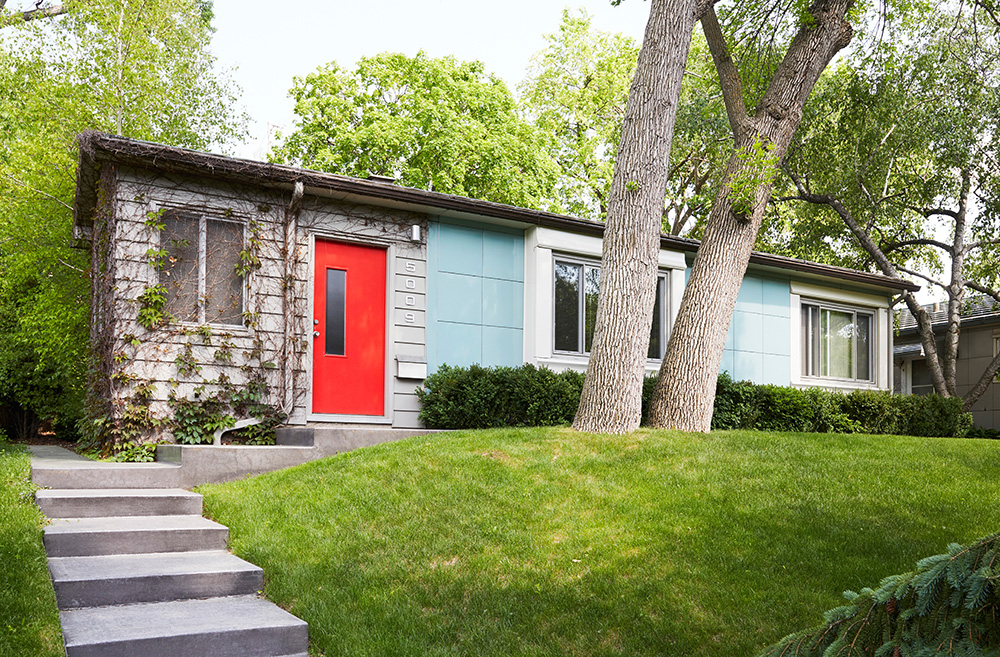 In Time magazine's September 1948 issue, the Lustron Corporation, manufacturer of prefabricated enameled steel homes, ran an advertisement reading, "Never before in America a House Like This." That same year, Life called the home "The House America has been waiting for."
An innovative solution by Chicago industrialist Carl Strandlund, the Lustron house could be shipped and assembled wherever a homeowner desired, and combined minimalism with the function of a traditional home. As Strandlund advertised, "What Lustron offers is a new way of life." From 1948 to 1950, Lustron Corporation built thousands of these unique homes before going bankrupt. Several of them can be found on Nicollet Avenue in South Minneapolis.
Recently, Docomomo US/MN invited its members and a limited number of public ticketholders to experience a Lustron home recently listed for sale. The home, lovingly tended to for 26 years by the same owner, is located at 5009 Nicollet Avenue, Minneapolis.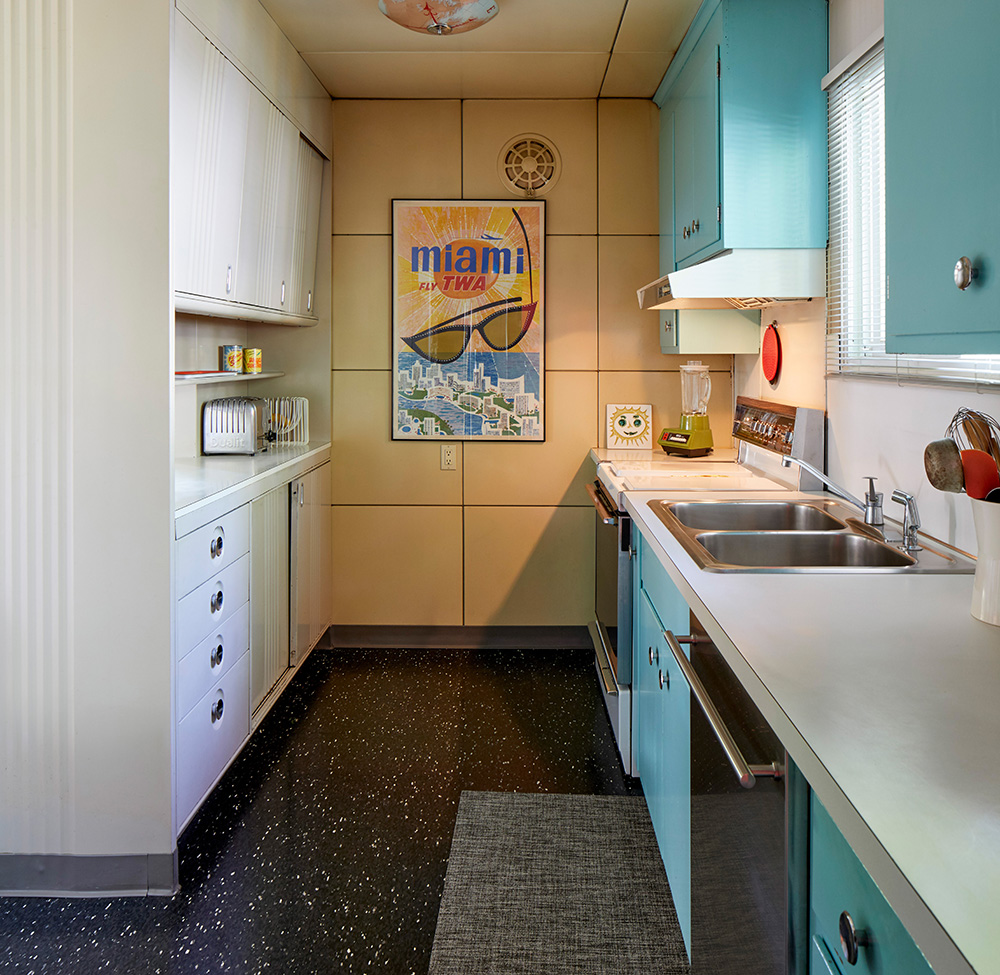 The style of the 1,153-square-foot Lustron is Westchester Deluxe, a two-bedroom model in "surf blue." The mid-century gem remains in rare original condition. Extensive landscaping contributes to the mid-century modern setting. The home has been widely published, and has been on various tours throughout the Twin Cities including one of the Walker Art Center's tours of modern homes.
"I had first seen the Lustron homes when I drove by them on Nicollet Avenue and wondered what they were. They were so different," says the current homeowner. "A couple of these homes happened to go on the market while I was house hunting. I was curious and wanted to get inside to see the interiors so I toured both listings with my realtor. I realized in what incredible condition 5009 had been maintained."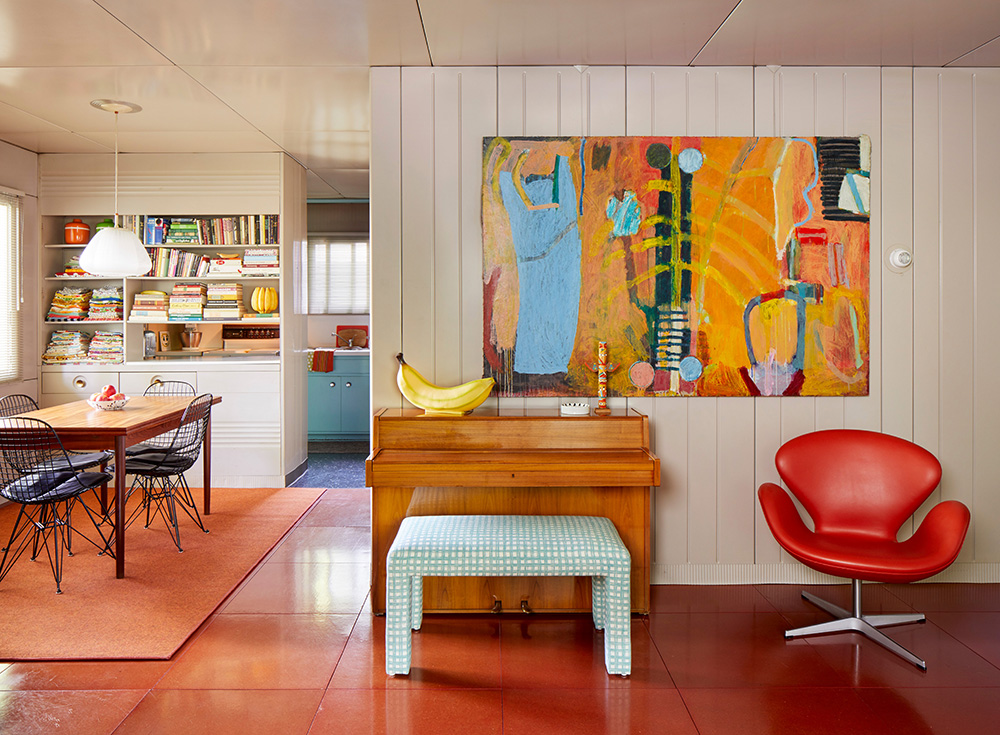 She adds that, "I had already starting collecting mid-century modern furnishings and saw that the Lustron would be compatible with my furnishings and design aesthetic. The more I researched the Lustron homes, the more I became open to owning such a unique property—the optimism of a truly new and unique residential building type, so well designed for function and efficiency, an almost futuristic [home]. I realized that 5009 was a rare opportunity to buy an architecturally significant home in such good condition."
The homeowner's improvements include: Japanese red dyed Masonite tile floor; Swedish tight wool loop installed carpet; light fixtures including George Nelson Cigar Bubble Light and Phillipe Starck Luci Fair wall sconce; Poul Cadovius Danish Teak Wall Unit.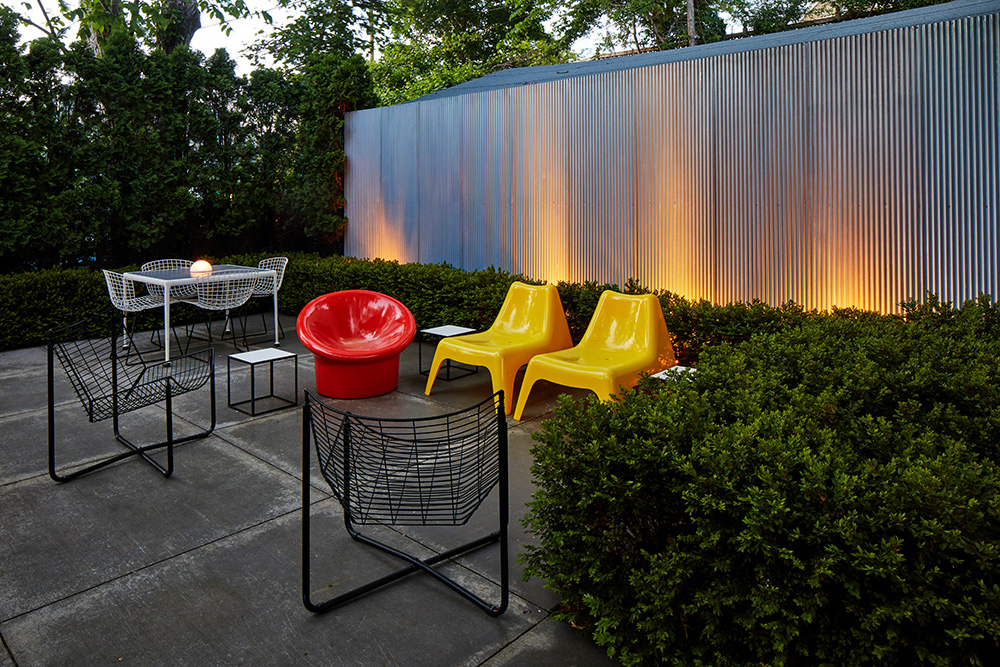 "My nieces used to like to play 'Space Ship' in the house—dramatically opening and closing the sliding metal doors as if they were starring in a science fiction film," she says. "It is a truly modern home and it still feels modern to me after living there all of these years."