Mark D. Williams Custom Homes, Inc | Home #5
Join Midwest Home during the 3rd Annual Luxury Remodeling Tour and see ten newly remodeled homes throughout the Twin Cities. Taking place August 13-14 & 20-21, find inspiration as you tour high-end kitchens, elaborate additions, master suites and whole-home renovations. With projects created by some of the best custom remodelers in the market, the tour will provide vital information for those looking to remodel, or simply dream.
5 Reasons to attend this years Luxury Remodeling Tour:
Bigger and Better Remodels This year the tour is back with larger project budgets ranging from $150,000 and up. The remodels include additions and whole-home renovations that cater to many different personalities and styles.
Connect with Top Remodelers This tour features projects by ten local companies around the Twin Cities. See their work and how they can help you transform your own home.
Get Inspired With new remodels containing unique elements and the latest trends, these homes will be sure to inspire change in your own home, whether it is small or large-scale.
Luxury on a Budget Even if you're not looking to remodel your own home in this price range, you can tour all ten homes for just $15 (in advance) and see the possibilities that can be done within your own home.
Range of Remodels From gourmet kitchens to master suites, this tour features nearly every room you can think of. New mudrooms, expansive patios, and luxurious bathrooms are just some spaces that you can look forward to touring on this year's tour.
Two Weekends!
August 13 – 14 | Noon – 6 p.m.    
Tour six homes in St. Paul, Minneapolis, Stillwater, St. Louis Park, Edina and Dellwood
August 20 – 21 | Noon – 6 p.m.
Tour five homes in St. Louis Park, Edina, Chanhassen and Orono
Save $5 on tickets when purchased in advance!
Buy your tickets in advance online at LuxRemodelingTour.com or at Mingle & Studio M Interiors and all Kowalski's Markets for $15, or for $20 at the homes. Tour all homes with one Passport ticket; single home visits are available at the door for $5 each.
For more details on participating homes, visit LuxRemodelingTour.com
By Mara Smith
Photo courtesy of Mark D. Williams Custom Homes, Inc | Home #5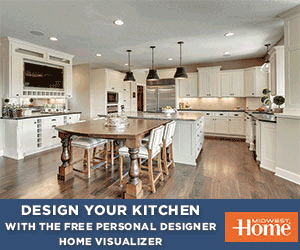 Facebook Comments