"The problem of the house," the French architect Le Corbusier once declared, "is a problem of the epoch." His works, written in the 1920s, could well be applied to the midcentury era, when the question of how best to design and build houses preoccupied both architects and the public at large.
A dominant style from 1945 well into the 1960s, Midcentury Modernism penetrated like oil into the social, political, and cultural machinery of the times. The style was all but universal (though highly varied), its reach extending from modest suburban ramblers to the largest public and commercial buildings. … What seems especially remarkable today about Midcentury Modernism is how pervasive it was. Like the nation as a whole, Minnesota for much of its history had been a carnival of competing architectural styles, ranging from the early days of Greek Revival through all manner of Victoriana to the Arts and Crafts period and then on to various forms of nostalgic revivalism. When World War II ended, however, a variety of cultural, economic, and social forces combined to propel architectural modernism to the forefront. Although historicist designs did not disappear in the postwar era—Colonial Revival houses were still being built in the 1950s, as were Romanesque and Gothic Revival churches—modernism was the default setting for most architects and their clients. …
Midcentury Modernism has in recent years become a prized "retro" look among the young and stylish. The furnishings that helped define the era—from atomic wall clocks to banana-shaped coffee tables to the sleek chairs designed by Charles and Ray Eames—are back in fashion after spending several decades of exile in the realm of the passé, and even three-bedroom ramblers are suddenly hip again. Yet it is important to remember that Midcentury Modernism was more than just a style. At its heart, it offered the prospect of a world unchained from the past. Behind the movement lay a whole way of thinking about how to live, work, and play in the new suburban communities that sprang up after World War II.
Emphasizing simplicity, functionality, and rationality (but not always adhering to these lofty ideals), Midcentury Modernism as it came to be practiced in Minnesota flowed from at least three distinct sources. One tributary was the work of European masters such as Ludwig Mies van der Rohe (1886–1969), Walter Gropius (1883–1969),and Marcel Breuer (1902–1981), all of whom were connected with the Bauhaus, a tremendously influential German school of design founded by Gropius in 1919. [Also influential was the severe and minimalist International Style.] Practitioners of the style favored hygienic white buildings with plain wall surfaces, long bands of windows, and a pronounced horizontal emphasis.
A third key strain of midcentury design came not from faraway Europe but from neighboring Wisconsin, birthplace and home of the Midwest's very own architectural rebel and genius, Frank Lloyd Wright (1867-1959). … Although he was approaching 80 years of age by the time World War II ended, Wright remained among the era's seminal architectural figures. Although heavily influenced by the work of designers elsewhere, midcentury architecture in Minnesota was mostly a homegrown product. Architects based in the Twin Cities or in larger outstate communities designed the majority of office and public buildings, schools, churches, and high-style houses between 1945 and the early 1960s.
Excerpted from Minnesota Modern: Architecture and Life at Midcentury, by Larry Millett, with photographs by Denes Saari and Maria Forrai Saar, University of Minnesota Press, November 2015.
A few of the Midcentury Modern houses, designed by some of the most influential local architects of the day, included in the book:
Lippincott House
252 Bedford St. SE, Minneapolis
Elizabeth and Winston Close
Elizabeth and Winton Close led the way in bringing modern architecture to Minnesota. In 1938, they completed this small home, nearly square in shape, and it looked like no other home of its time in Minnesota. Expanded two years later, the Lippincott house was the state's first example of the International Style, an essential component of Midcentury Modernism. It was also the first important work by the Closes, who would go on to become prolific designers of high-style modernist houses after World War II.
---
Shepherd House 2197 Folwell Avenue, Falcon Heights Ralph Rapson
University of Minnesota professor William G. Shepherd built this iconic University Grove house in 1957. Though Rapson had been dean of the university's School of Architecture since 1954, he'd done little design work since arriving in Minnesota. With the crisp, bold design of this 2,000-square-foot house, he made a bold visual statement. Like many midcentury houses, it's basically a two-story box—but a carefully manipulated box that showcases Rapson's command of the interplay between solid and void.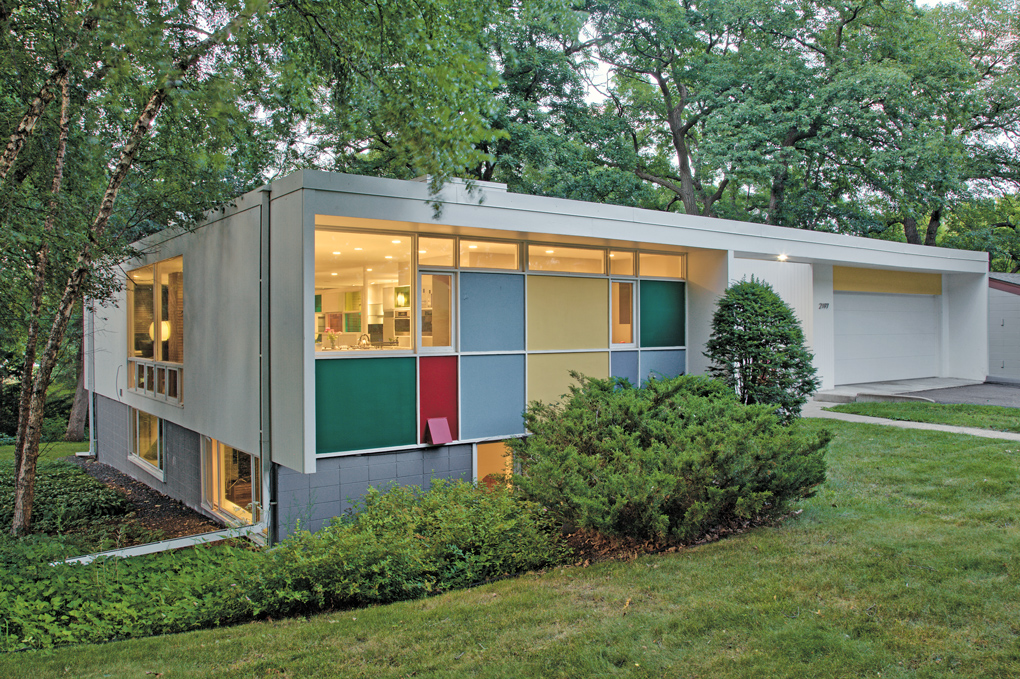 ---
Buck House
2138 Lower St. Dennis Road, St. Paul
James Speckmann
This split-level house, perhaps more than any other in Minnesota, evokes the lively, alluring spirit of California Modernism. Built in 1956 for St. Paul auto dealer George Buck and his wife, Annirene, it was one of dozens of large houses in the neighborhood offering a bluff-top view of the Mississippi River valley. Current owners John Sorranno and Michelle Michel have undertaken a series of sympathetic projects inside and out, and filled the house with modern furnishings.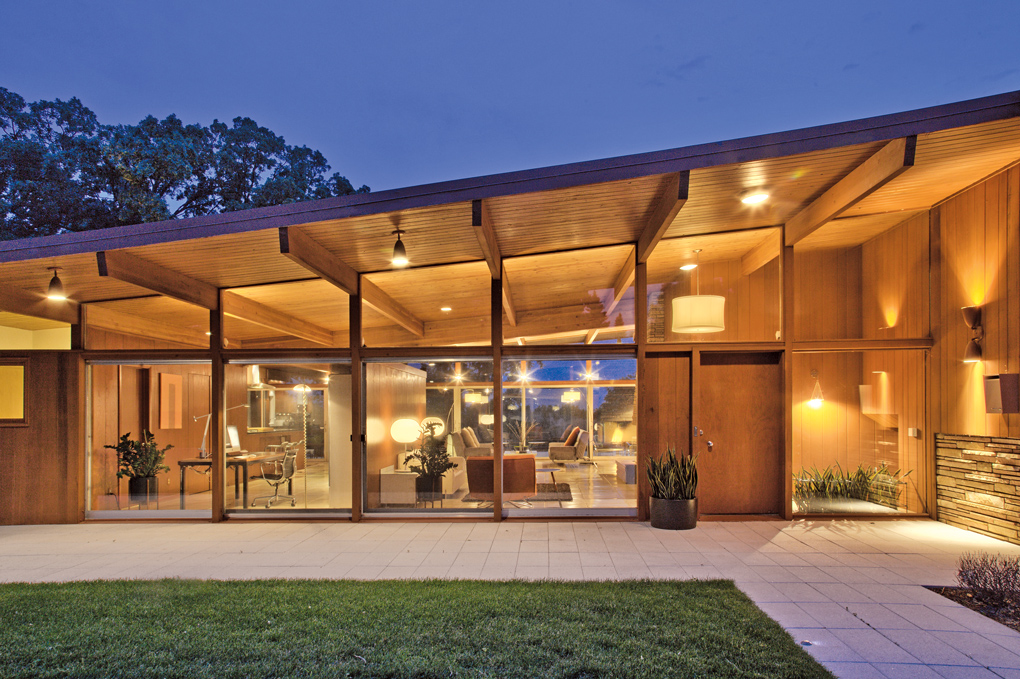 Facebook Comments