Home
Authors
Posts by Mo Perry
Crush Collective transforms an Arden Hills kitchen with a midcentury Scandinavian facelift that features clean and modern designs.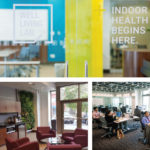 Researchers from Mayo Clinic and New York design and technology firm Delos use simulated offices and rooms to study factors that affect everything from productivity to sleep to mood
If you live with spectral roommates—or suspect you do—you're not alone.
Big River Woodworks furniture and accessories are handcrafted from Wisconsin hardwoods.
One of the oldest architectural woodworking companies in Minneapolis expands its profile.
The TV renovation maven takes on a ranch house on the St. Croix River bluffs.