Home
Authors
Posts by Jahna Peloquin
Midwest Home and ASID hosts the Life in Bold Color kick-off design event at Hennepin Made this week. (Image courtesy Hennepin Made) The week in...
The Minneapolis-based lighting brand has moved its headquarters and manufacturing facility to a historic North Loop building.
A MANO, left, and Arden Trading Co., right, at the Collective | Courtesy LAB Mpls Art in Bloom 2018: Works of art will come to life...
Five of the top home goods makers at this year's event that have flown under the radar.
Learn how to make a floral creation inspired by a work of art, celebrate Earth Day with organic home goods, and more.
The luxury German appliance manufacturer has opened its first store-within-a-store concept in the Midwest.
The week in local shopping and events for home and garden.
The new home and garden shop carries a wide variety of cacti, handcrafted terra-cotta pottery from Mexico, and Japanese hand gardening tools.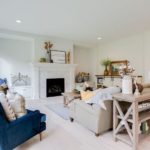 The week in local shopping and events for the home and garden.
The longtime Macy's Flower Show designer, Bachman's florals, has teamed up with Galleria on a new flower show.
The Minneapolis-based home goods line adds new one-of-a-kind goods from artisans in Morocco, Guatemala, and Turkey.
The week in local events includes an artist conversation with ceramicist Ginny Sims and the one-year anniversary of modern vintage store Arlee Park.