by Jahna Peloquin (Images by Paul Nelson courtesy Wild Birds Flying)
Minneapolis photographer Paul Nelson has become known for his distinctive images of birds in flight. Using a specialized photography rig in coordination with Minnesota Nature Centers, Nelson's lens captures the birds at the split-second they're being released during the identification banding process. Now, he's partnered with his wife, Stacy Fortier, to found Wild Birds Flying, a collection of prints, greeting cards, pillows, and scarves printed with Nelson's striking images of hummingbirds, yellow warblers, and blue jays.
The idea for Wild Birds Flying came out of Fortier's time volunteering at the University of Minnesota's Raptor Center. The couple developed a shared love for birds, even releasing a great gray owl at their wedding. Nelson, a commercial photographer by day, was inspired to portray the grace of birds in flight from a rare viewpoint—and one that's undetectable by the eye alone. The resulting images feature elegant lines, vibrant colors, and intricate details that are almost surreal and painterly in appearance.
The textile patterns found on the pillows and scarves are created by textile designer Krista Stack, arranges Nelson's photographs into geometric arrangements. The linen, down/feather-filled pillows feature Turkish corners, are sustainably printed in the U.S. using water-based inks, and are hand-finished in Minneapolis.
This Thursday, the couple will showcase Nelson's images in a photography exhibition and a pop-up sale featuring Wild Birds Flying's line of prints, cards, scarves, and throw pillows. True to their love of nature, they will donate 10 percent of their net proceeds to wildlife causes.
Available Thursday, May 11 from 5–8 p.m. @ Isles Studio (1311 W. 25th St., Minneapolis, 612-999-4680, islesstudio.com) and @ wildbirdsflying.com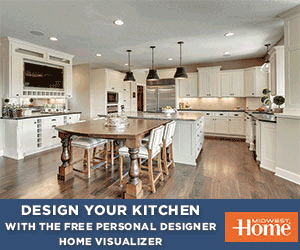 Facebook Comments