Washi bedecked bathroom at Public Functionary. Photo by Kate Iverson
If you've been to Pinterest lately, or visited the restroom at the Northeast Minneapolis art gallery Public Functionary, you may have noticed décor created with colorful tape. From snazzing up simple brown-paper packages or gift boxes with ribbon-like color and pattern to wrapping wine or water glasses—or keys, shelves, notebooks, tables, or chairs—to creating complex geometric decorative wall murals, washi tape is one of the biggest do-it-yourself decorating phenoms to hit the U.S. That's washi tape—not to be confused with the spicy green sushi condiment, wasabi. And one of the biggest proponents of washi tape is Twin Cities' artist, social-media maven and marketing guru Kate Iverson, who is also a development director at Public Functionary. Her interiors projects, so far, have also included a kitchen installation for an Airbnb on the West Bank in Minneapolis and her own house. "I'm also making earrings with it right now, which is my new obsession," she says.
Colorful selection of mt tape washi at Tomodoachi pop culture and toy store, Mall of America.
Obsession does seem to be the key word when talking about washi tape, a high-quality adhesive tape made from rice paper. The washi tape phenomenon apparently started several years ago in Japan, when several artists presented Japanese masking-tape manufacturer Kamoi Kakoshi with an art book they'd compiled using the company's industrial masking tapes. They wanted the company to make a greater variety of masking tapes in a bright palette of colors and in an assortment of lively patterns. Thus was mt Kamoi paper washi adhesive tape born (the mt stands for masking tape—which washi, essentially, is). Versions of washi tape are available at such craft stores as Michaels, and at Walmart, Target, and Amazon. But according to Iverson, Tomadachi in the Mall of America or in Rosedale carries the original mt tape. "It's the brand from Japan and the best for interiors," she says. The Tomadachi store also is where her obsession started. "They hired me to produce an art show in the store using the tape," she says. Since then, Iverson's been besotted. "It's so easy to work with—repositionable, so you can pull it up and start over if you need to; it doesn't leave a residue," she explains. "I liken it to a really strong Post-it note. You can peel it off, stick it back on, layer it, cut it, write on it."
Simple washi tape installation to frame repurposed thrift store art at "The Bohemian Flat" Airbnb, West Bank, Minneapolis. Photo by Spacecrafting Photography
Iverson has created "simple decorative embellishments where there was a lot of blank space" whether on walls, doors, and even her refrigerator, she says. Her projects have also included drawing a cube with white tape on wallpaper to create a focal point for a room. "I just eyeball it, freestyle it. It's easy to put down in a straight line. People of all ages and skills levels can play with it." If Pinterest is any indication, artists, crafters, and design lovers are all intrigued with washi. "It's whimsical, colorful, and so easy to whip out something fun really quick," Iverson enthuses. Color us inspired!
By Camille LeFevre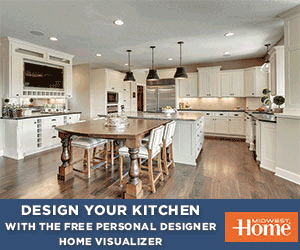 Facebook Comments