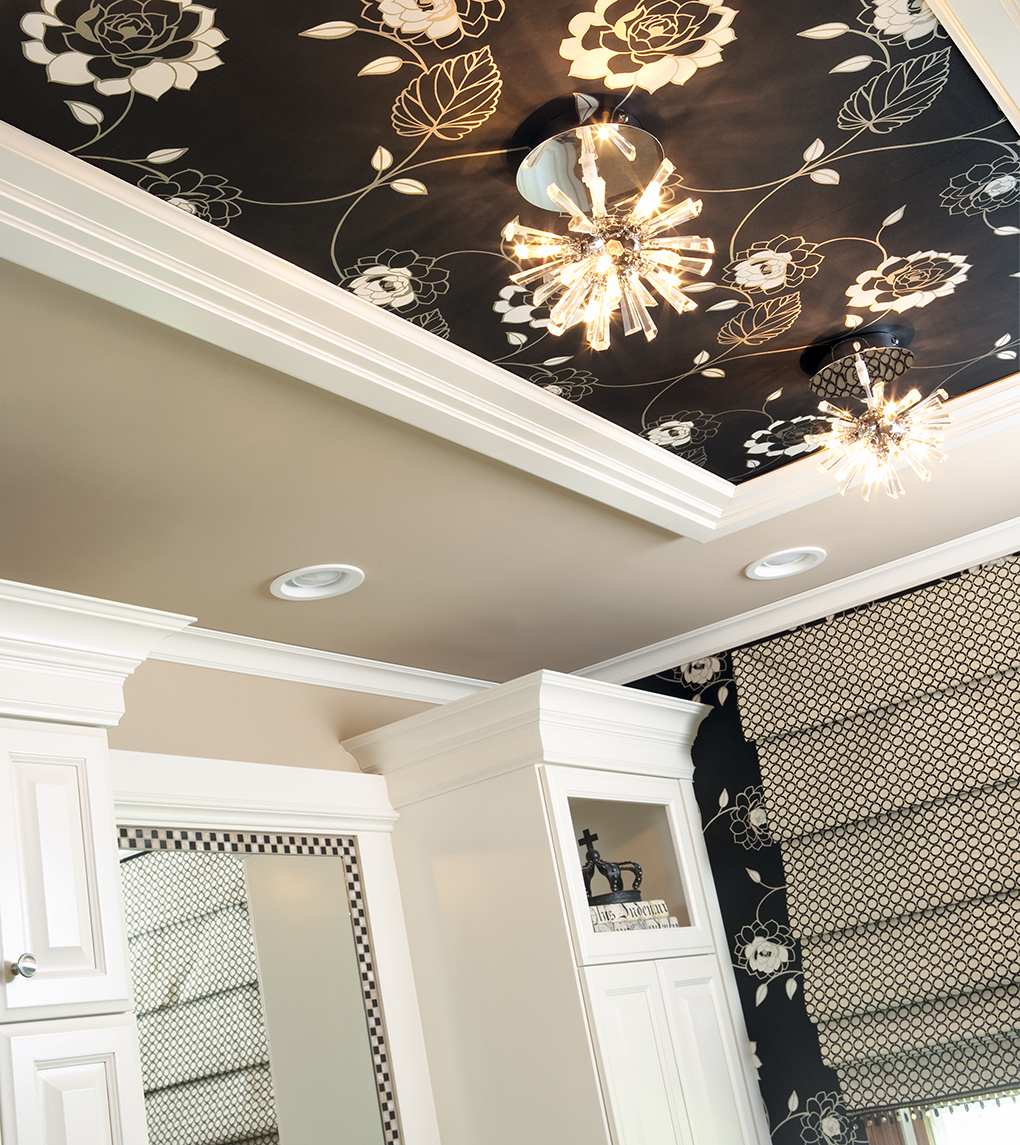 Black + floral = high-contrast pop
Wallpapered ceilings are hot, hot, hot. If you've got a room that deserves some love overhead, listen to Jen Ziemer of Fidddlehead Design Group in Minneapolis. Two types of spaces lend themselves to ceiling wallpaper, she says. Those that have no ceiling detail, and those that do. In ho-hum, cookie-cutter spaces, a papered ceiling creates interest and the illusion of depth, she says, while a dramatic paper on a ceiling that already has beautiful molding enhances the detail. In other words, just about any ceiling can handle wallpaper. This bathroom's treatment is a double pop, adding an always-in-style black background with an abstract floral. This particular paper is no longer available, but Ziemer suggests Floral Modern Nature Wallpaper in Black and Cream by BD Wall for a similar look.
Spot a cool design idea while out and about? Send us a photo and tell us why you love it. If we love it too, we'll feature it in an upcoming issue. Share your ideas to steal at mhmag.com/ideastosteal.
By Chris Lee. Photo by Susan Gilmore