by Jahna Peloquin (Image: Courtesy House of Talents)
The week's best home and garden events in the Twin Cities, including Mother's Day picks:
Planning a Bath Remodel: Learn tips and tricks in this free class offered by Castle Building & Remodeling. Topics include how to design and plan your bathroom, popular bathroom features and products, budgeting, and how to incorporate sustainability into your plans. Plus, all attendees receive a certificate for $100 off Castle's design and planning services. Tuesday, May 9 from 6-7:30 p.m. @ 362 Snelling Ave. S., St. Paul, RSVP at castlebri.com
Bachman's Spring Outdoor Sun Container Workshop: Dress up your outdoor patio or deck with tips from this workshop led by a Bachman's design expert. Ticket includes all materials ($50 for one container, $100 for two). Tuesday, May 9 from 6-8 p.m. @ Bachman's, 6010 Lyndale Ave. S., Minneapolis, 612-861-7600; register at bachmans.com
Wild Birds Flying Exhibition & Pop-up: Minneapolis photographer Paul Nelson is known for his distinctive birds-in-flight photographs. Recently, he has partnered with his wife, Stacy Fortier, to expand the images into distinctive textile designs for throw pillows, scarves, and cards. The Wild Birds Flying collection will pop up as part of a retrospective exhibition of Nelson's fine art prints, also for sale, hosted by Isles Studio. Thursday, May 11 from 5-8 p.m. @ Isles Studio, 1311 W. 25th St., Minneapolis, 612-999-4680, islesstudio.com
La Petite Parfumerie Mother's Day Pop-up: La Petite Parfumerie, the Parisian-styled perfume boutique that recently closed its Southdale storefront, is returning for a two-day engagement at Wayzata boutique Highcroft. Shop luxury perfumes by Frederic Malle, Maison Francis Kurkdjian, and Serge Lutens, plus French candles by Cire Trudon. Those who make a purchase will be automatically entered to win a full-size MFK or Frederic Malle fragrance. Friday, May 12 from 3-6 p.m. and Saturday, May 13 from noon-4 p.m. @ Highcroft Fine Linens & Home, 770 Lake St. E., Wayzata, 612-247-0438, highcrofthome.com
DEBUT: Shop for Kindness Opens: DEBUT, the rotating collection of shop-in-shop brands at Mall of America, is reopening May 12 with its second collection, Shop for Kindness. DEBUT Shop for Kindness includes 13 brands that support various causes locally and around the world, including My Sister, Love Your Melon, Northern Glasses, House of Talents, and Humble Apparel. Read more about the collection on the MNMo Style blog. Open May 12-September 10 @ Mall of America, 125 North Garden, Bloomington, 952-883-8800, mallofamerica.com
The Wedge Annual Plant Sale: Kick off springtime and prep your garden at the Wedge's Annual Plant Sale. It returns with a greenhouse filled with spring offerings from local growers, plus organic potting soil and beds. Mother's Day features live music, special offers, and refreshments. May 12-June 11; Mondays-Thursdays from 10 a.m.-6 p.m., Fridays-Sundays from 9 a.m.-6 p.m. @ 2105 Lyndale Ave. S., south parking lot, Minneapolis. 612-871-3993, wedge.coop
Mother's Day at russell + hazel: The North Loop gift and stationery shop celebrates moms with a pop-up flower stall with Foxglove Market and russell + hazel's curated goods. Saturday, May 13 from 10 a.m.-7 p.m. with hair and makeup touch-ups by appointment, flower stall from 11 a.m.-2 p.m. @ russell + hazel, 219 N. Second St., Suite 106, Minneapolis, 612-353-4149, russellandhazel.com
Mother's Day Bonsai Show: Celebrate Mother's Day by taking her to this annual show produced by the Minnesota Bonsai Society, which will be displaying their work and offering expert tips on the art of Bonsai. Saturday, May 13 and Sunday, May 14 from 10 a.m.-6 p.m. @ Como Park Zoo & Conservatory, 1225 Estabrook Dr., St. Paul, 651-487-8201, comozooconservatory.org
Auxiliary Spring Plant Show: One of Minnesota's largest plant sale pops up at the Minnesota Landscape Arboretum this weekend. Choose from hard-to-find varieties and an expanded selection of shade perennials and grasses, new vegetable varieties, and native Minnesota plant specieis, with tips from expert gardeners. Saturday, May 13 & Sunday, May 14 from 9 a.m.-4 p.m. @ Minnesota Landscape Arboretum Picnic Shelter, 3675 Arboretum Dr., Chaska, 952-443-1400, arboretum.umn.edu
PIP Pop-up: Curated gift box service Minny & Paul debuted last year with a series of curated boxes intended to make the gifting process easier and more thoughtful while celebrating locally made, artisanal products. Now, the company has partnered with Kate Arends Peters of the popular lifestyle blog Wit & Delight for its first guest-curated box, just in time for Mother's Day. Shop the box in person at Projects in Person (PIP)'s first maker market, which also features handcrafted pottery, woodworking, jewelry, baby goods, and more. Saturday, May 13 from 1-4 p.m. @ Projects in Person (PIP), 906 Mainstreet, Hopkins, 952-693-3279, projectsinperson.com, and online at minnyandpaul.com. Read more about the Minny & Paul collaboration on the MNMo Style blog.
Mill City Farmer's Market: Mother's Day weekend marks the second outdoor market of the season, with more than 120 farmers, florist, food artisans, restaurants, and small businesses, plus cooking demos, a mini farm, live music, kids' activities, and giftable goods for sale from local potters, woodworkers, jewelers, and textile artists. Saturday, May 13 from 8 a.m.-1 p.m. @ Mill City Museum, 704 S. Second St., Minneapolis, millcityfarmersmarket.org
Spring Sales at MartinPatrick3: The North Loop shop is offering 25 percent off on all Mitchell Gold and Bob Williams home furnishings (now through May 21), plus 50 to 70 percent off bed linens, terry robes, towels, bath accessories, down pillows, and comforters from Minneapolis-based brand Colette Jaffe (now through May 31). @ MartinPatrick3, 212 Third Ave. N., Minneapolis, 612-746-5329, martinpatrick3.com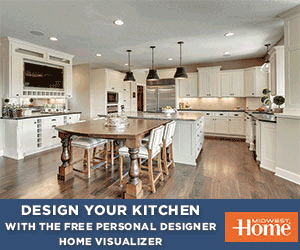 Facebook Comments