I'm trying to remember the last time I laid eyes on one of those poufy, bean-bag-like ashtrays circa 1950s. You know: The ones with the metal dish embedded in a sandbag. A flea market, perhaps; or a mom-and-pop lakeside resort Up North; or an episode of Mad Men. To a kid, they were so soft, so tactile, so squeezable, so extraordinary in their ordinariness. To a kid with a excitable imagination, they were also so seemingly practical: If a lit cigarette started a fire at your table, in your chair or on your couch, you could slash open the sandbag and use its contents to put out the flames. So simple.
Leave it to B&B Italia, maker of exquisite modern furnishings, so take a ubiquitous item of décor from America's mid-century and transform it into a must-have item for today's discerning decorator: the "FAT FAT-LADY FAT" poufs and tables now available at ROAM Interiors in Uptown Minneapolis. Designed by Patricia Urquiola in leather and array of textural cottons and colors, the poufs and tables have a painted steel-sheet tray for feet or cocktails, and the compartment underneath is empty with a thermoplastic frame—perfect for storage.
Urquiola's FAT FAT-LADY FAT line of service elements also includes coffee tables with large round tops—think those huge plastic trays waitresses balance on their arms at the supper club—on svelte metal frames. Also new at ROAM is the designer's Tufty-Time modular sofa, which was inspired, she said, by taking "a new look at capitonné and Chesterfield styles, with a special reinterpretations of 1960s and 1970s, which I love."
Also new at ROAM is Urquiola's Lazy '05 lounge chair, a squatty armless version of a lounger on a sleek chromed steel frame with either a high or low backrest. And for those needing a chair that envelopes them in a poufy quilt of contemporary cool, there's Urquiola's Husk chair and ottoman, in which a stiff Hirek® shell is padded with sink-into-me cushions. Viva l'Italia.
By Camille LeFevre
Photos courtesy of B&B Italia and ROAM Interiors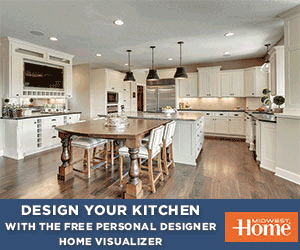 Facebook Comments