La Petite Parfumerie's new Wayzata storefront
by Jahna Peloquin (image: Jahna Peloquin)
Six months after closing its store Southdale, luxury fragrance boutique La Petite Parfumerie has returned. The charming, Parisian-inspired storefront has reopened in Wayzata within the former Watermark stationery store, just doors down from new French restaurant and cafe Bellecour and down the street from the just-opened luxury hotel, the Hotel Landing, along the Lake Minnetonka waterfront.
Over the past 14 years, the store has developed a cult following for its high-end collection of perfumes and candles from elite, hard-to-find labels. Founded by proprietor Diane Wissink in Wayzata in 2003 as a French-themed gift shop Cherie Boutique Française, the store gradually evolved to specialize in luxury fragrances. It was renamed in 2013 when it moved to Excelsior before relocating to Southdale at the end of 2014.
In addition to perfumes from fragrance houses such as Frédéric Malle, Creed, Santa Maria Novella, and Bond #9, the store carries an elite selection of candles from three elite candlemakers. Despite their steep price points, the luxury candle market has seen huge growth over the past few years, thanks to their arresting aromas, handcrafted quality, natural ingredients, and beautiful packaging.
Established in Paris in 1643, Cire Trudon is the oldest candle manufacturer in the world, and is often referred to as the "Rolls-Royce of candles." (It was even an official provider to the royal court of Louis XIV and counted Napoléon Bonaparte as a fan.) Each candle is artisanally crafted from natural ingredients, such as plant extracts, rather than synthetic ones, and packaged in hand-blown glass jars with the brand's signature gold emblem. Cire Trudon eschews feminine florals in favor of richer scents, such as clove, tobacco, leather, cedar, and cut grass. Each 9.5-ounce candle contains 60 to 70 hours of burning time, and retails for $95 to $105. The store also sells a roomspray in two scents, enclosed in a handmade glass bottle with an atomizer for $190.
Priced at $64 for a 6.6-ounce candle, cult favorite candlemaker Diptyque has a slightly more approachable price point than Cire Trudon. Over the past 50 years, the Parisian brand created by a group of artists in 1961 has gained a following for its heavenly scents inspired by the founders' exotic travels and childhood memories, including its best-selling Figuier (fig tree), Feu de Bois (firewood), and Baies (Bulgarian rose and blackcurrant).
At $40, Nest Fragrances' diffusers and candles are more affordable yet but no less luxe. Founded in 2005 by fragrance authority Laura Slatkin, the brand's scents include grapefruit, bamboo, and ocean mist and sea salt.
Available @ 755 Lake St. E., Wayzata, 952-475-2212, and lapetiteparfumerie.com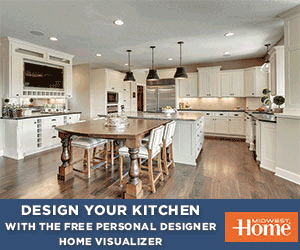 Facebook Comments