Several years ago, I was despairing of purchasing yet another evergreen for the holidays, which would—invariably—tax my holiday budget, exacerbate my allergies (and maybe even give me a cold), give the cats something else to destroy, shed needles everywhere, and need proper disposal following the reverie. Then my mother, an antiques dealer, asked if I'd like a small, vintage white-flocked tree. Dilemma resolved!
Every holiday season since then, I've enjoyed unpacking my tree, festooning it with small lights and bird ornaments, and placing it in my front window for the neighbors to enjoy. Bye-bye Christmas colds (seasonal greens are known to trigger allergies and worse) and messy cleanup. Hello modern (with vintage flair) holiday decorating.
Now, holiday procras-tree-nators keen on modernizing and/or simplifying during the season have several terrific possibili-trees for no-muss, no-fuss decorating.
PossibiliTree®
In 1982, Minneapolis architect Richard Babcock designed the original six-foot possibiliTree, which dangles suspended from the ceiling leaving plenty of room for gifts underneath. Today, PossibiliTree LLC, an online company, produces three tabletop versions in addition to the award-winning suspended tree, all of which are constructed from sticks of Minnesota and New England hardwood fanning (in perfect proportion) from the center in the shape of the iconic Christmas tree. Simply unpack and enjoy.
Cardboard Safari
The Virginia-based online company produces three snazzy versions of the traditional tree—a lacy cardboard Alpine Tree, a sleek modern cardboard Cone in a variety of festive colors, and the cardboard Snowflake Tree with abstracted branches. All of the laser-cut trees are constructed out of recycled cardboard, feature easy slot assembly, and come flat-packed. Personalize with paint, glitter, wrapping paper or other materials.
 Modern Christmas TreeTM
If bling is your thing, consider the Modern Christmas Tree. Designed by Rocky Mountain architect and engineer Lawrence "Bud" Stoecker, the shape of these lightweight acrylic trees mimics the A-frames Stocker loved to design. Each tree (whether large, medium or half tree) comes with an LED light, mirror ball with battery-powered rotation motor, ornament options (chandelier crystals among them) and installation kit.
Jubiltree
These alternative holiday trees, hand-crafted from hardwoods in Maine by the Jubiltree Company, couldn't be more minimalist: They're essentially a tree-size wood frame you decorate as you please. Drape with greenery. Festoon with lights. Hang with bulbs. String with tinsel. You're only limited by your imagination.
By Camille LeFevre
Photo courtesy of Possibilitree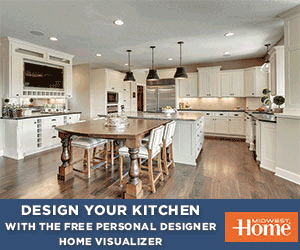 Facebook Comments