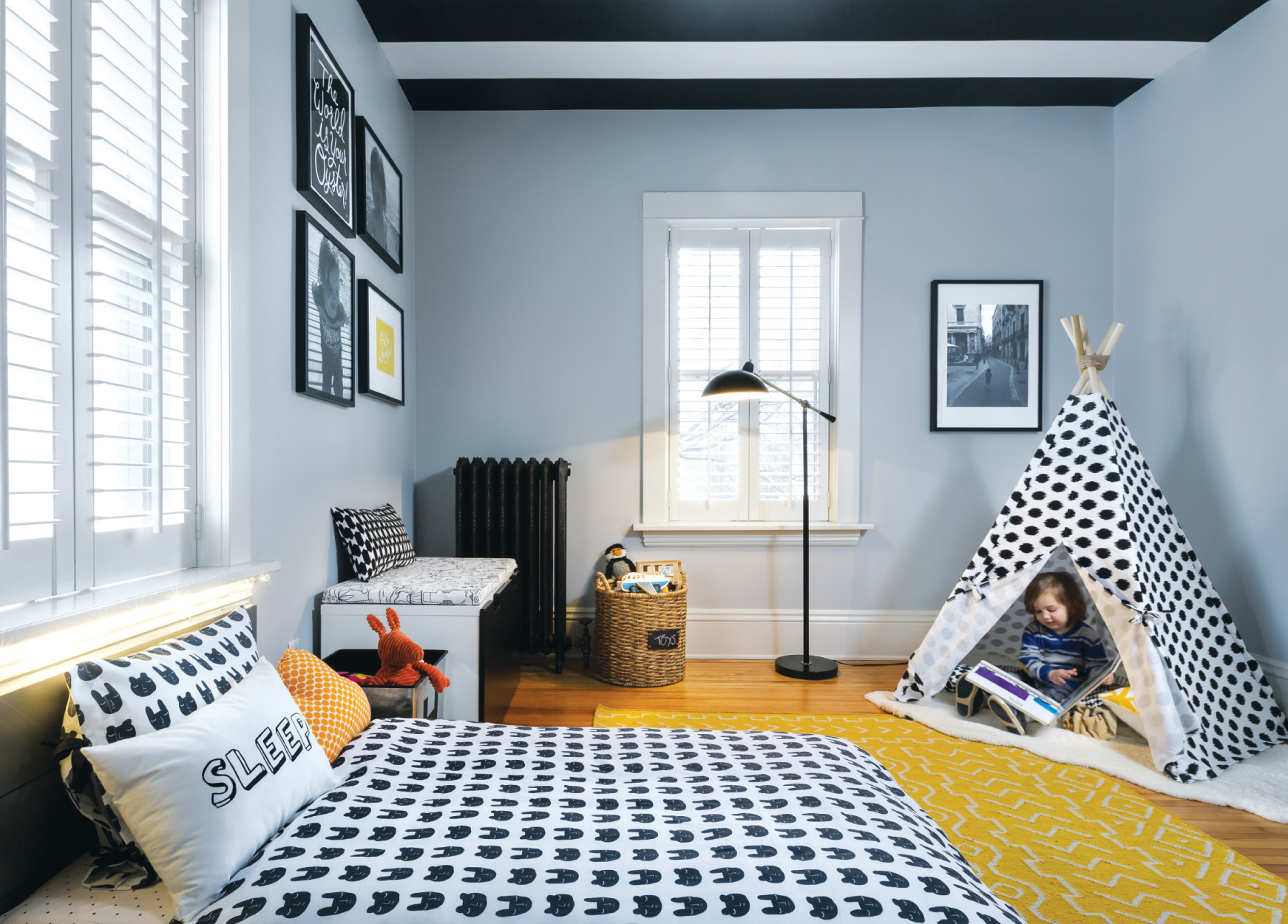 When their son turned 2, Michelle Dewald and Martin Birch knew they couldn't put it off much longer: Henry needed his own room.
He'd been nestled in the landing below their third-floor bedroom in their 1910 house, a cozy space with just enough room for a crib and a chest of drawers. "It worked perfectly for getting up in the middle of the night when he was a baby," says Dewald.
The room before the redesign.
But now he was a toddler. He needed a bedroom, and his parents knew they'd soon lose their second-floor office. The bigger problem: time. Both busy professionals, they just didn't have any time to spare for dealing with the makeover.
Serendipity stepped in when their neighbor, Nicole Botsman, an Australian lawyer-turned-decorator, held an open house to launch her design business, Dezaar Interiors. "I loved her house," says Dewald. "Immediately, I asked her to help me with Henry's room, because we have a time issue and I needed help."
The project proceeded quickly, partly because the couple wanted the room completed before the holidays and partly because Dewald is decisive—a dream client, says Botsman. "Nicole would email me choices," Dewald explains, "and boom, boom, boom, she'd order the pieces."
She wanted Henry's room to be as much playroom as bedroom—a place he could call his own, play with friends, and be creative. She preferred storage in the closet rather than in furniture to allow more space for toys and activities. She wanted to hang a few black-and-white photos and visualized a beachy theme with gray walls and a navy-and-white color scheme.
Those original color preferences changed when Botsman found the animal chairs that set the black-and-white palette. Dewald wasn't so sure about the yellow accents but soon became convinced that the sunny, happy color was perfect for Henry's room.
Botsman completed the makeover while the family was out of town but was too nervous to be in attendance when they saw it for the first time.  She needn't have worried: "I love it, I just love it," says Dewald.
As for Henry, his reaction echoes his mom's: "I love my room!"
See Henry's reaction to his new room:
By Chris Lee
Photos by Corey Gaffer
Interior Design: Nicole Botsman, Dezaar Interiors