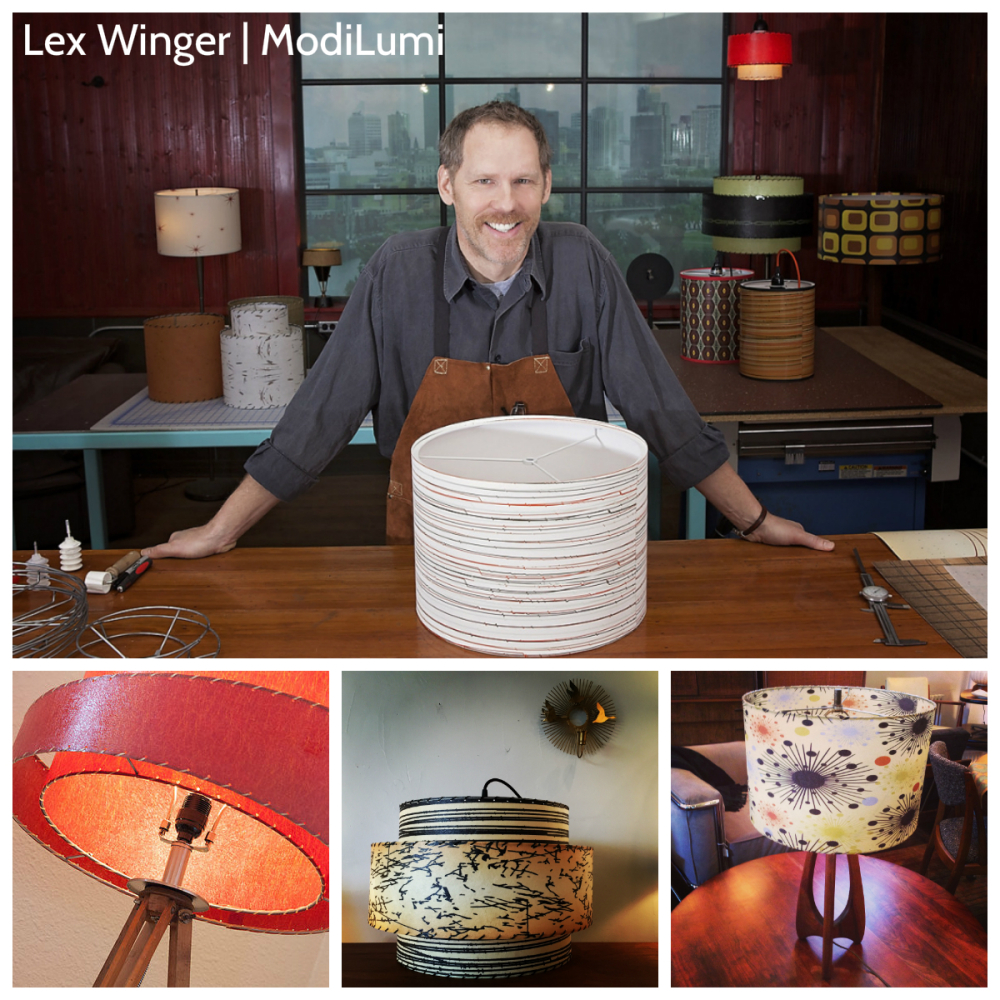 MidModMen + friends isn't just one of the hippest vintage and modern home shops in the Twin Cities; it's also one of the friendliest and a beloved mainstay of the quickly developing Creative Enterprise Zone (CEZ) on University Avenue in St. Paul. The CEZ also includes several other vintage stores (with everything from records to glassware to books and clothing), a burgeoning brewery scene (Urban Growler, Lake Monster and Bang Brewing are mere blocks away), a textile and clothing design community, artists studios and—the most intriguing reptile shop ever!
So, back to the awesome crew at MidModMen, who also support a number of local furniture designers and entrepreneurial makers. This weekend, they're celebrating four of their favorites with a weekend event, MidModMakers Showcase 2016. The showcase includes a reception Friday evening from 5-8 p.m., and a chance to browse the artists' work through Sunday, May 8, from 11 a.m. – 5 p.m. The roster includes two visual artists, a furniture craftsman who works with salvaged materials, and an maker of light fixtures, lamps and shades. All them create work with a distinctly modern flair.
What a stellar opportunity to fulfill my long-time jones for an artwork by Lisa Rydin Erickson. The St. Paul artist has become a mainstay at MidModMen, enlivening the walls with her colorful, geometric paintings abstracted from nature imagery, whimsical iPad drawings, and cards and textiles. Her work also has been seen at the American Swedish Institute and Minnesota Landscape Arboretum. John-Michael Zuerlein, based in New York City, is an artist inspired by classic mid-century modern art. If you've admired the nail sculpture at MidModMen, chances are it was one of his. His cubist skylines are also vibrant and unforgettable.
Josh Midland is Ferrous Furnishings. A former welder/fabricator, Midland fashions industrial modern furnishings out of salvaged materials. Think live edge wood coffee tables and bar carts forged from old tool caddies and bowling alley flooring. The showcase will include lamps made from vintage ice augers. Lex Winger is the founder of Modilumi Lighting. In his St. Paul Park-based studio, Winger recreates the lampshades of our mid-century dreams, replete with hand stitching, curved edges, mod graphics and space-age designs.
If you're a mid-century enthusiast, appreciate innovative craftsmanship, or simply enjoy meeting creative people who love what they do, MidModMen's showcase is a must. RSVP for Friday's reception here.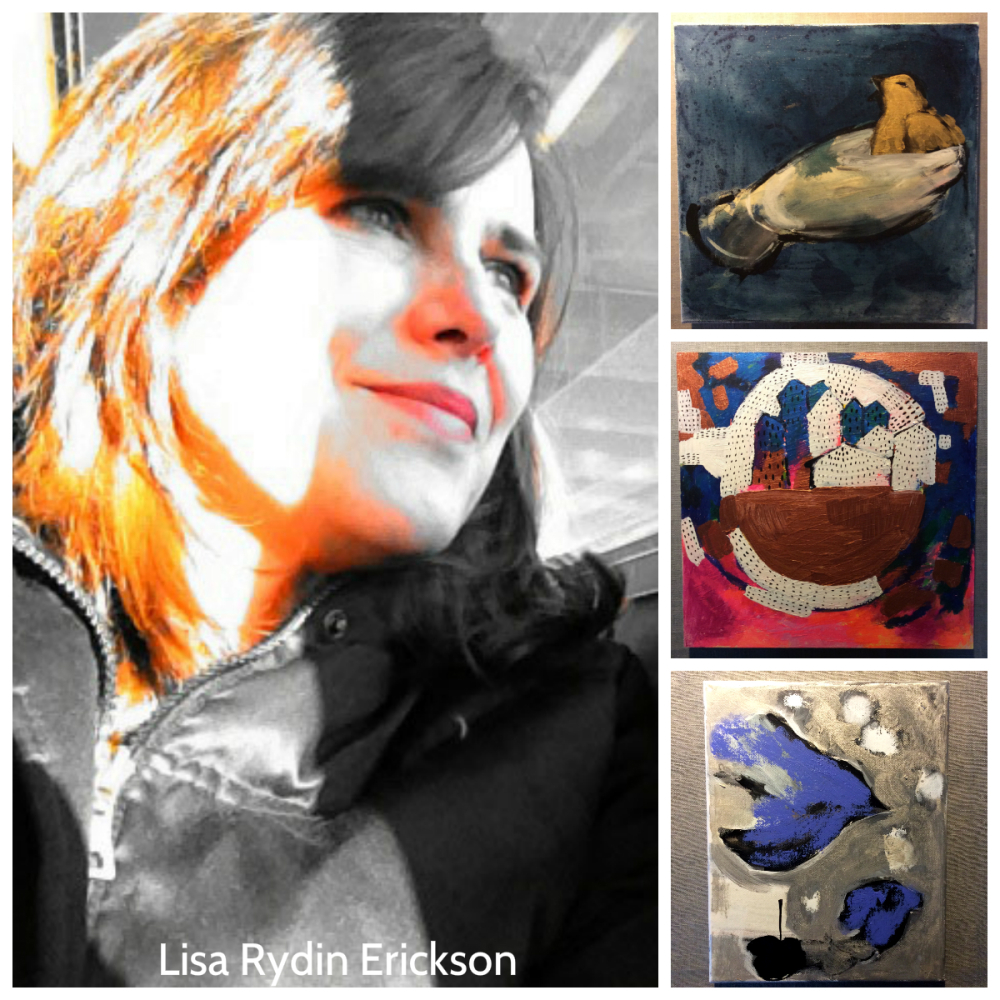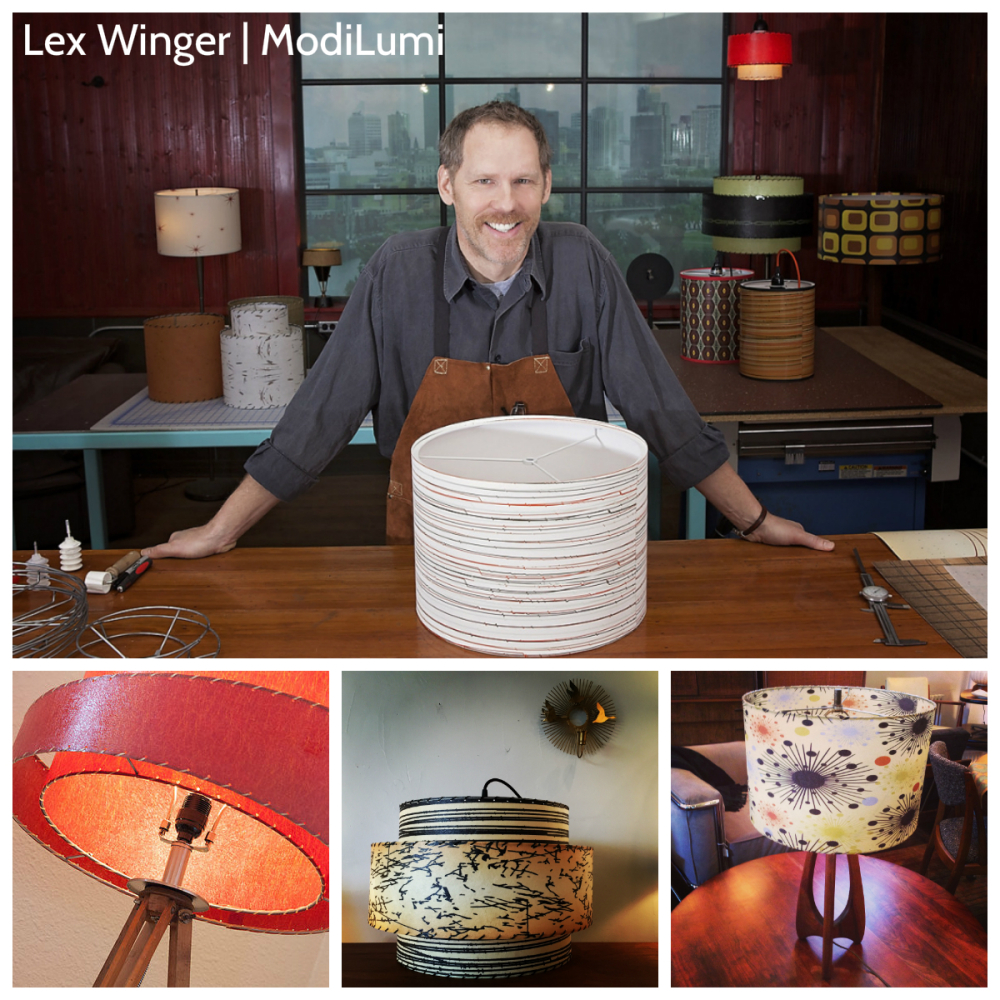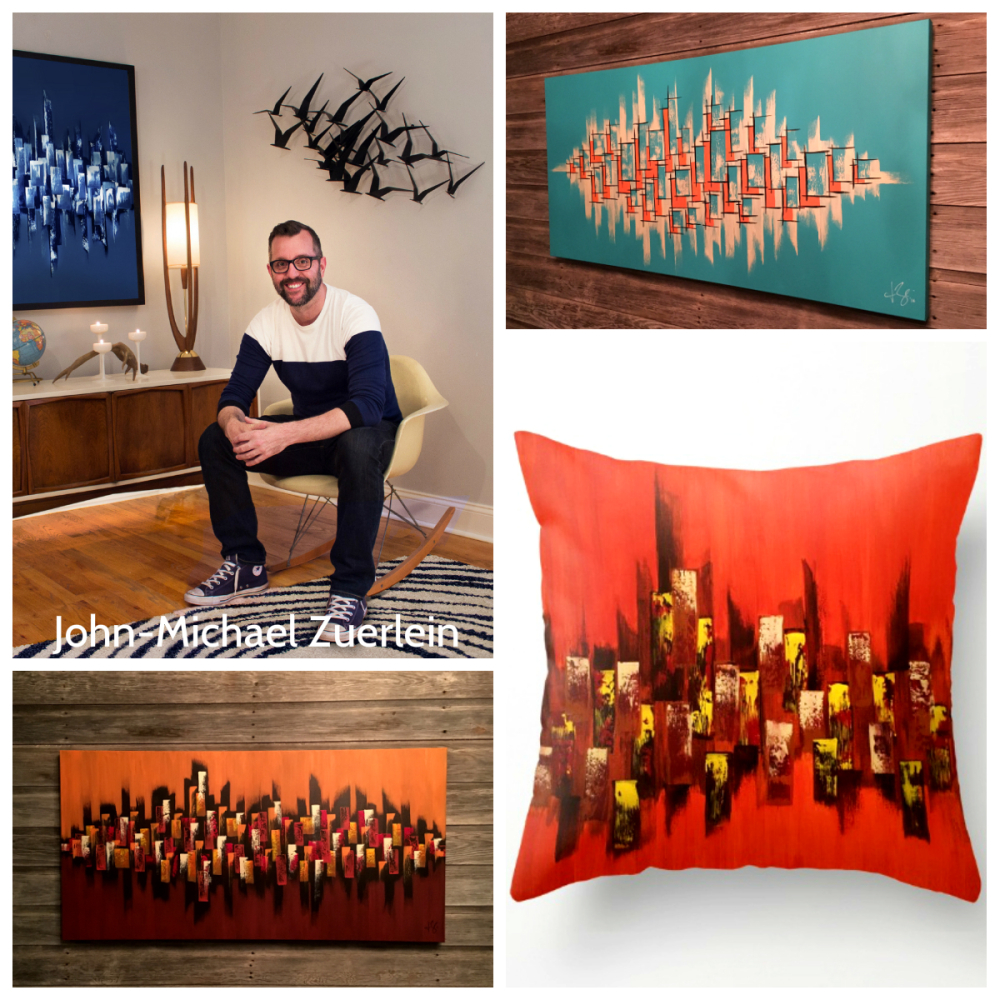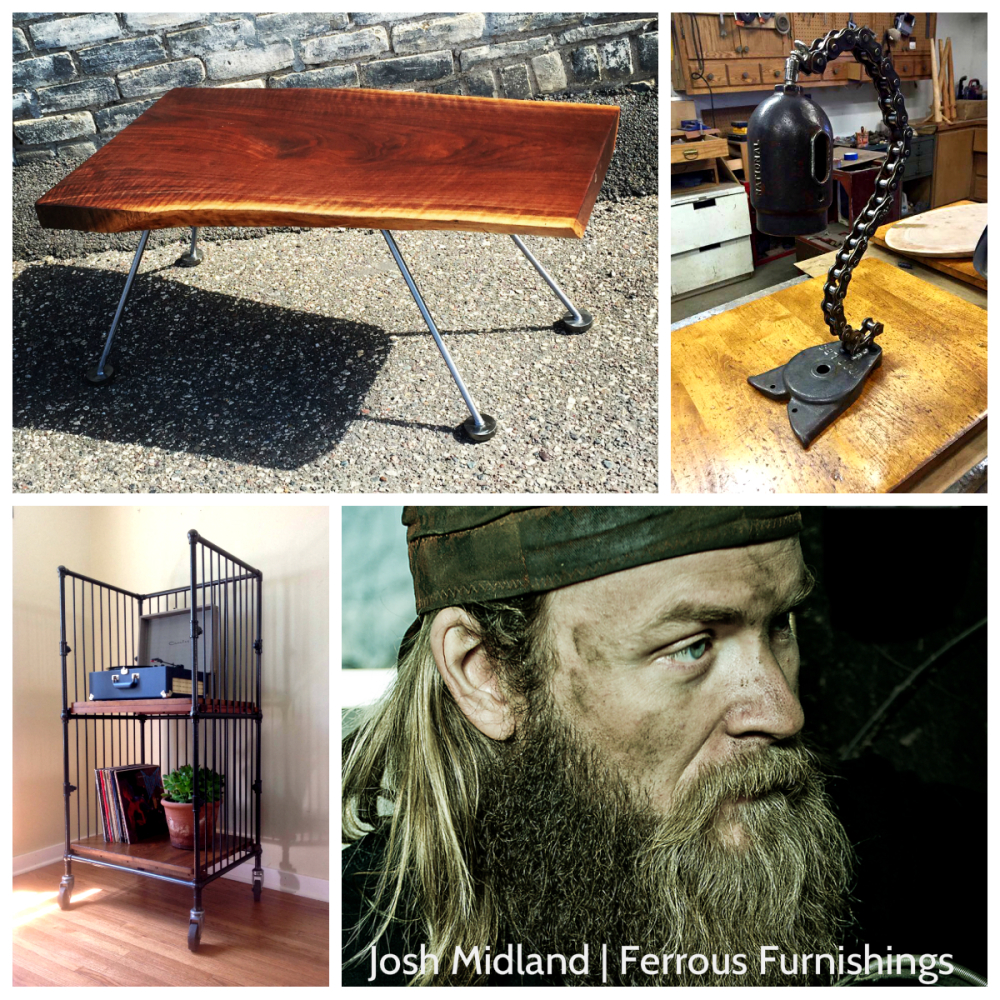 by Camille LeFevre