About 30 truckloads of plants and flowers were brought in, totally nearly 100 varieties and thousands of blooms. More than 40 artists, designers, sculptors, landscapers, carpenters and electricians spent 3,000 hours (over nine days) assembling the event. Seven charming ceramic animals are hidden throughout, for children to find. The temperature in the space is a consistent 65 degrees, to ensure freshness. And on Sunday, more than 75,000 visitors began to flock here for their annual dose of springtime; an infusion of color, sound, smell and bloom.
That's right: The 2016 Macy's Flower Show has begun. In this election year, appropriately, the theme of the 2016 show is "America the Beautiful." In the 8th Floor Auditorium at Macy's in downtown Minneapolis, more than 4,000 square feet of landscape features seven regionally inspired gardens created with the show's partner for the last 51 years:
Bachman's. The focal point of the show, rising to 14 feet, is a version of the Statue of Liberty's torch featuring more than 120 stems of oncidiumorchids (to represent the flame) and surrounded by Yoshino Cherry Trees and Liberty Hosta.
The torch anchors the All American garden, which is surrounded by six other gardens planted with flora and foliage intended to represent those areas. In the Midwest garden, grasses are nestled next to a barn, with non-native azaleas and daffodils providing floral color. The Rock Mountains garden, replete with cabin, includes birch, ferns and pines. Redwoods are represented in the Pacific Northwest area, while the Southeast has a bayou of sorts and a formal southern garden. The Northeast garden has hydrangea and rhododendron, and in the Southwest garden yucca, cactus and succulents surround an adobe house.
A variety of gardening events, cooking demonstrations, art-making workshops and performances take place at the flower show. For details on events, visit social.macys.com/flowershow/#events/Minneapolis. The flower show is open through Sunday, April 3, during regular store hours.
By Camille LeFevre
Image via Macy's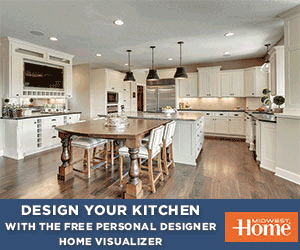 Facebook Comments