The Kingfield neighborhood is a tidy rectangle in Southwest Minneapolis bounded by 35W to the east, Lyndale Avenue to the west and 36th and 46th Streets north and south. If you've ever waited for a table at Revival or had a Ranchero Cubano at Victor's 1959 Cafe you've been in Kingfield. It's a walkable city neighborhood one mile from Lake Harriet that's teeming with young families with strollers, older folks chatting at neighborhood coffee shops, pretty gardens, (lots of) successful small restaurants, community events and colorful building murals that remind you that you're in an urban environment, and that urban and neighborhood can be harmonious and desirable ideas. Kingfield has all this plus a cool vibe, varied and affordable housing and a fun-loving and progressive community spirit.
Housing
The lion's share of homes in Kingfield were built between 1900-1930 in an eclectic mix of styles including Craftsman, Tudors, Foursquares, and Bungalows. That variety is one of the things that draws people to the area according to Rebecca Powell, a real estate agent with Keller-Williams. "There is very little new construction in the area, which is very appealing to many, since the original character and integrity of the neighborhood stays intact. Many choose to renovate and some put on additions for more square footage rather than tear down because the authenticity is strikingly beautiful." One of her clients, a couple from Brooklyn, NY chose Kingfield because of it's close proximity to downtown and the fact that's it's still the city but relatively quiet with lots of friendly and welcoming neighbors. Most homes are priced between $300k-$500k making Kingfield an affordable southwest Minneapolis option.
Biscuit Alley
If you like buttery scratch biscuits then Kingfield is the place to go. Along Nicollet Avenue are four different spots that bake melt-in-you-mouth biscuits every day. Sunstreet Breads at 46th is a bakery/cafe that offers biscuit sandwiches, eggs, salads and hosts pizza night every Thursday. Three blocks north is Vicinity Coffee, a friendly coffee shop with a small but mighty kitchen that offers house-made seasonal jam with their scratch biscuits. Revival, across the street, also makes a mean biscuit to go along with their infamous southern fare. And at the edge of the neighborhood is Butter, a bakery/cafe that makes delicious biscuits with a side of social responsibility as it is also a work site for youth who have been homeless or are at risk of being homeless.
Community Fun With Purpose
Whether it's the Sunday Farmer's Market, PorchFest Concerts, Community Oven Events (yes, Kingfield has its own brick community oven and holds bread and pizza baking gatherings throughout the year), Community Garden/Honeybee Hive or one of the other fun things going on in Kingfield, these events usually have a dual purpose—to build community and promote a greater good such as raising money to support Nicollet Square, a housing option for formerly homeless youth located in Kingfield that provides both efficiency apartments and optional on site mental health care and emotional support.
Kingfield Murals
Graffiti art is a long-established but not always appreciated part of the urban landscape. Kingfield, following the lead of many progressive cities, has embraced this art form by sponsoring fourteen graffiti murals and turning the neighborhood into an outdoor museum. The murals began in 2003 when the Kingfield Neighborhood Association raised money to have professional artists partner with neighborhood youths and local businesses to create outdoor murals that reflect the people and values of the neighborhood. You can find a map of the murals here.
Schools
Kingfield is served by Lyndale Community School, a PK-5 public school with a diverse population and robust arts programs. Other nearby options are Barton Open, a high-demand K-8 magnet public school and Lake Country School, a PK-8 private Montessori school. High-schoolers are served by Washburn High School located in neighboring Tangletown. Washburn offers an IB (International Baccalaureate) diploma program, a rigorous college-prep curriculum and assessment process.
The Tennis Bubble
Tennis has a long history in Kingfield at 40th and Nicollet  The first outdoor courts were installed in 1946 as part of the Minneapolis Tennis Club and in 1973 they became year-round courts with the installation of air structures, AKA "bubbles". Now called the Reed Sweatt Family Tennis Center, it's managed by Inner City Tennis and is busy with lessons and leagues for youth, adult and senior players.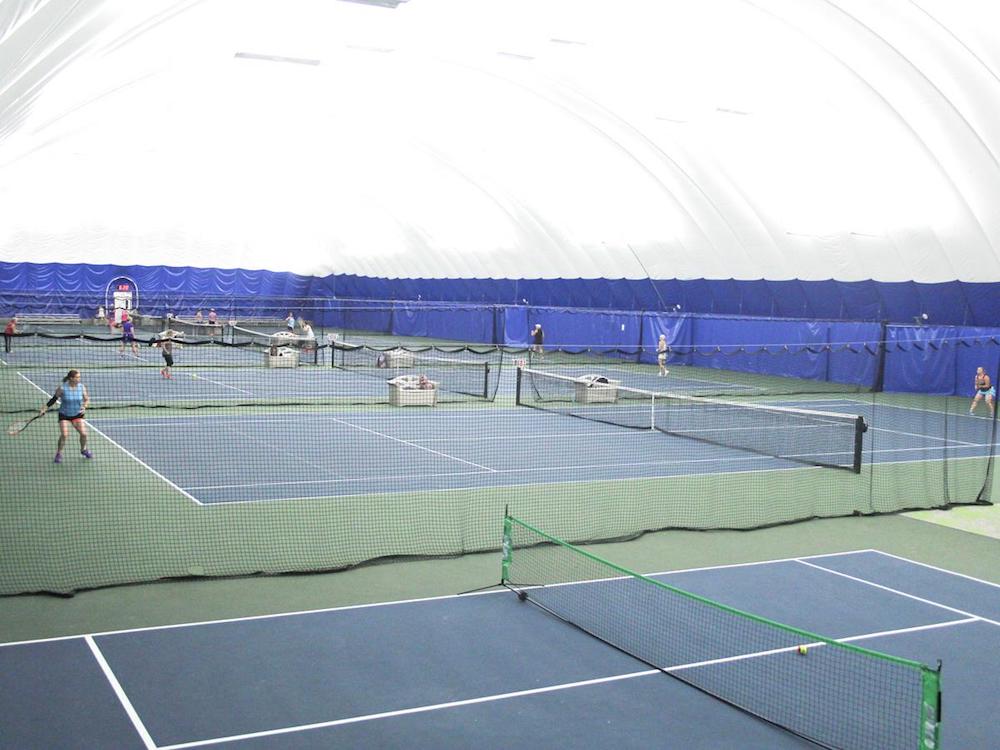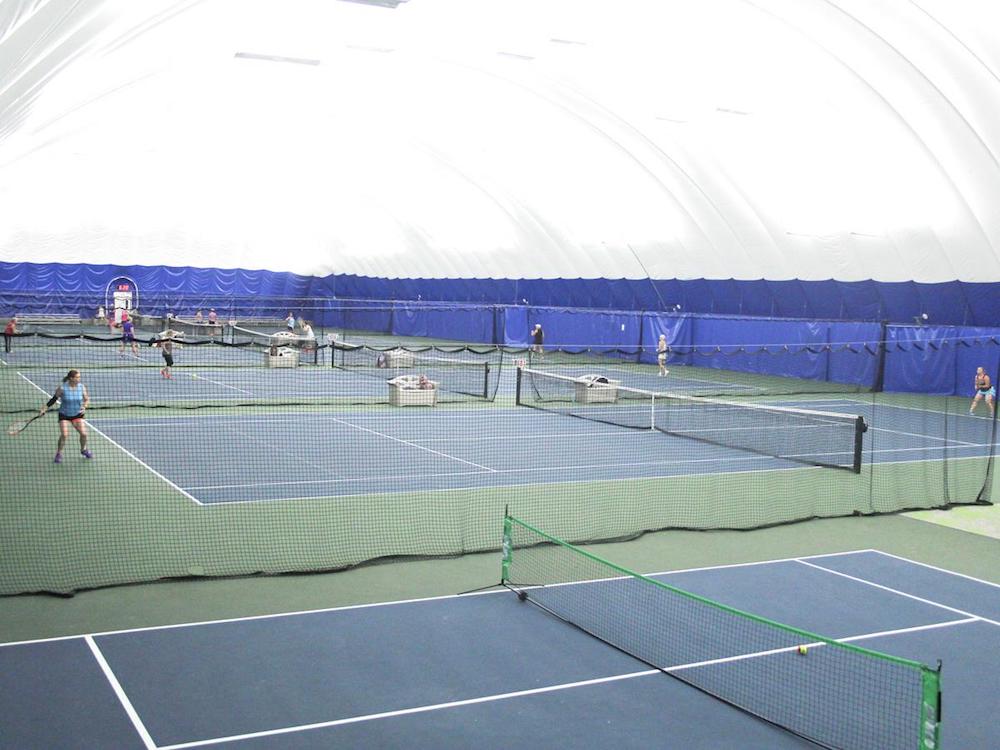 by Laurie Junker
Photos courtesy of Sarah Linnes Robinson, Alison Allen, Kingfield Neighborhood Association and Rebecca Powell.