The Eclipse Collection in Marble Mist
by Jahna Peloquin (Images courtesy Julia Knight Collection)
For more than 15 years, customers have been collecting Julia Knight's handcrafted, luxury tableware. The Minneapolis-based designer is known for her western and southwestern-influenced housewares and gifts, which are sold in more than 600 stores around the world in more than 50 countries.
With her new fall collection, the designer is evolving beyond the brand's southwestern roots with the introduction of the Eclipse Collection, which combines the artisanal, one-of-a-kind quality of her earlier designs with a distinctly modern, contemporary look: metallic textures, modern curves and nature-inspired, textured enamels. The latest addition to the collection is Marble Mist, which incorporates a quarried print into the trend-forward line. The Eclipse Collection also includes two new trendy colors, celadon (similar to jade green) and metallic rose gold.
Knight has also launched her classic Peony Collection, known for its signature scalloped edges, in gold and silver. Perfect for the holiday entertaining season, her new studded barware collection offers an edgy mix of pattern and texture.
Born in Chicago, raised in New York, and schooled in Providence and Paris, Knight began her career behind the cosmetic counter at Bloomingdale's and went on to work in marketing at Revlon and Estee Lauder International. She moved to Minneapolis to work for Thymes and Minnetonka Inc. before launching the frozen baby food company, Growing Healthy, in 1991. A road trip to Minturn, Colorado, inspired her to create her own line of tableware, Julia Knight Collection (originally founded under the brand name Stampede in 2001).
I recently had the opportunity to speak with Knight over the phone as she was about to board a flight to Greece.
Eclipse Celadon Metallic Collection
What's bringing you to Greece?
"Greece is the inspiration for the By the Sea Collection. I grew up by the sea, but I need a refresher every now and then. Minnesota is everything, but not by the sea. Then I'm heading to Paris to attend Maison Objet, a premier design show featuring the best designers from all over the world. It's a place to go to sell and be inspired, and I get inspiration for a lot of my color trends there. It's massive. It's an incredible experience–I've been going for years."
What do you think it is about your pieces that make people collectors?
"It seems to resonate with them in some way. All of the enamel is made with crushed mother-of-pearl powder and it has this natural glow about it. It's really durable and it doesn't break. All of them are made with aluminum, which doesn't need to be polished, and everything is made individually by hand in India. It's one of the only places in the world that works with this kind of material–aluminum is a soft metal with a low melting point so we're able to turn it into a lot of different things."
What is the origin story of Julia Knight Collection?
"I've been a serial entrepreneur, and I'm always about food and entertaining. I have a passion for that. I love having guests from the whole world of hospitality. That's what I most learned from living in Paris, having friends from all over Europe and the Middle East, hospitality is the cornerstone of society and entertaining is a daily event. I noticed how gracious people were in always making sure things looked beautiful and wonderful, they always put out the best of the best even if it's just cookies after schools. I collected serveware when I traveled, I looked down at the table and thought, this is a mess. I wanted something with more of a flow to it, not that it needed to match. One thing you can do is take something from each of my collections and make your own personal statement, something that I call "5 Minutes to Fabulous," which is all about entertaining. You can slave all day and cook and make your presentation beautiful, or you can run by the grocery store and pick up whatever and put it in a beautiful bowl and people will think you slaved over it, even though you didn't."
The Peony Gold Collection
What was the first piece you ever created?
"I started with what's called the Classic Collection. The first five pieces I designed were very simple bowls. People think about their clothes and what looks good on them, a fitted silhouette, an A-line, but we don't put thought into how our food looks on a plate or in a bowl. Certain foods look better in certain kinds of shapes. So I designed a very simple 15-inch bowl that had all the proportions that I thought were right for a main serving bowl, and I did four pieces to go with it. Those are still among my top best sellers."
What inspires your designs?
"I am most inspired by nature, and most inspired by window shopping in different countries to see what people are looking at and what they're buying and what's interesting and attractive to them. That's why the colors are either a color from nature or the next fashion color. One of the reasons people like my pieces is that I pay a lot of attention to the small detail that makes it look authentic. It may be something as simple as on the seahorse, the tail curls only in one direction. Or on a clam, one of the things that's really beautiful is where the hinge is. That may not seem important, but if you don't make the hinge just right, it looks like a cartoon. The lily is based on the Star Gazer Lily. In nature, things are proportionately symmetrical but not exact. Every petal is a little bit different from each other."
How have you been able to go from a small five-piece collection to being sold in more than 50 countries?
"The first store I sold at was this beautiful little store called Tableside Manor in Rochester, which is located right across from the Mayo. The king and queen of Saudi Arabia go to Mayo for their medical care, and I realized it makes so much sense that people from overseas would love my product because they are all about serving and hospitality. The first market I expanded into was Bloomingdale's in Dubai."
The Studded Barware Collection
How do you incorporate current home trends into your designs?
"We have received a lot of requests from retailers to do something modern that might be a little bit more urban or younger and less classic. At the beginning, that was really hard for me to do. It took several years for me to design the Eclipse Collection. It wasn't my natural style. My daughter and son were getting older, and they're into modern things. I started to absorb what they were interested in, and what I saw more and more was this beautiful organic shapes and I thought I could get into that. I realized I needed to get out of Minnesota and thought I should spend a week in New York and see what people were doing in the design world. So I went, but nothing was clicking. Then the last day, the last hour, I was in the store and I saw something that was not even in the tableware world and it made me think of an eclipse and the shape that takes. And the Eclipse Collection was born."
What's next?
"For 2018, we're looking at spring and fall simultaneously and looking into going in a new materials I've never done before. My focus for 2018 is modern, now that I've gotten it, I'm into it. I'm working on a stainless steel collection. That's going to be really different."
How do you get inspired to come up with new designs?
"People ask, how do you come up with it? It's hard to design, you can't just sit at a drawing board. It takes being out in the world and getting a feeling for what people are doing and liking and using the issues they have. Everyone says they love to entertain, but when it comes down to it people don't do it because they get stressed out. What I learned, the reason people are coming over to be entertained and relax. If they wanted food, they'd go to a restaurant and look at a menu. I thought there's got to be a way to make things more effortless and beautiful that's what my collection is all about–making the everyday extraordinary."
New fall additions are now available at juliaknightcollection.com and in store at Ampersand at Galleria, Five Swans in Wayzata, Tableside Manor in Rochester, and select Kowalski's Markets by mid-October.
The Florentine Gold Collection
The Holiday 2017 Collection
Save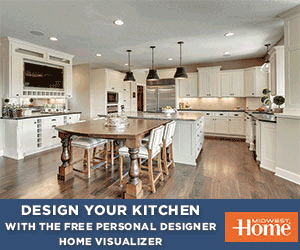 Facebook Comments