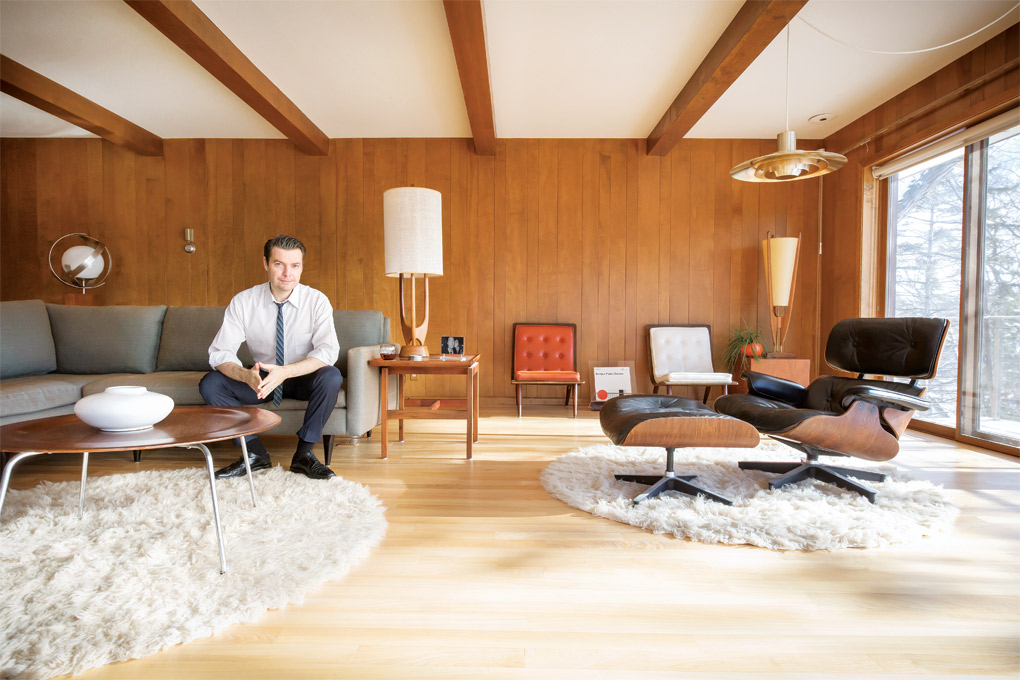 Stylemaker: Jake Rudh
Your most treasured home decoration:
A signed, numbered Calder. I just need to find a frame and the right place for it.
How far have you gone to get a desired piece?
You know those dealers who get up early to get the good pieces at estate sales, right? I once slept in my car after I DJ'ed a show to get the floor lamp in our great room.

Your favorite local shopping haunts:
Succotash was the first place I began shopping specifically for midcentury modern goods outside of thrift stores, and garage and estate sale.
---
The 1964 flat-roofed, architect-built home on a small Minneapolis cul-de-sac off Minnehaha Creek is not only a location-lover's paradise, it's also midcentury gold. Current radio and Transmission DJ Jake Rudh knew it when
he saw it.
To land a house like this, you have to store up a lot of good karma and Rudh clearly has: both as a leader of a midcentury collector's geek-out Facebook group, TC-MCM (Twin Cities Mid-Century Modern), and as an avid acquirer of furnishings and décor for more than a decade. His first non-vinyl midcentury acquisition was his uncle's mod Weltron 8-track player—fitting that it was music-related—and his collection grew from there. Rudh's early forays into finding out-of-print and vintage vinyl to feed his music obsession led him to estate sales and thrift stores that also carried midcentury furnishings, and a second fascination was born.
When this house went on the market, Rudh and his wife, Mercedes, were prepared to fill it with period furniture. There were multiple bidders—and the Rudhs' bid didn't come out on top. Instead, they appealed to the sellers with a heartfelt letter, which won the day. "Basically, I think we were the only bidders who had no intention of changing the character of the house," he says.
The couple takes caretaking a classic seriously. To date, they have carefully primped and polished but made no changes that affect the essential nature of the house. The great room is a bright, open space made cozy by a fireplace and the view of the outdoors. Gazing out the wall of glass, "I have to pinch myself," Jake admits. "In the winter, people are walking dogs and cross-country skiing. In the summer, this becomes like a tree fort with all the leaves right outside the window."
When he's not spinning tunes on the radio or at Club Jäger, Jake often can be found in this very spot, relaxing on the midcentury-inspired Room & Board Jasper couch.
Or sitting in the Eames lounger—"furniture as art," he calls it. A true period piece.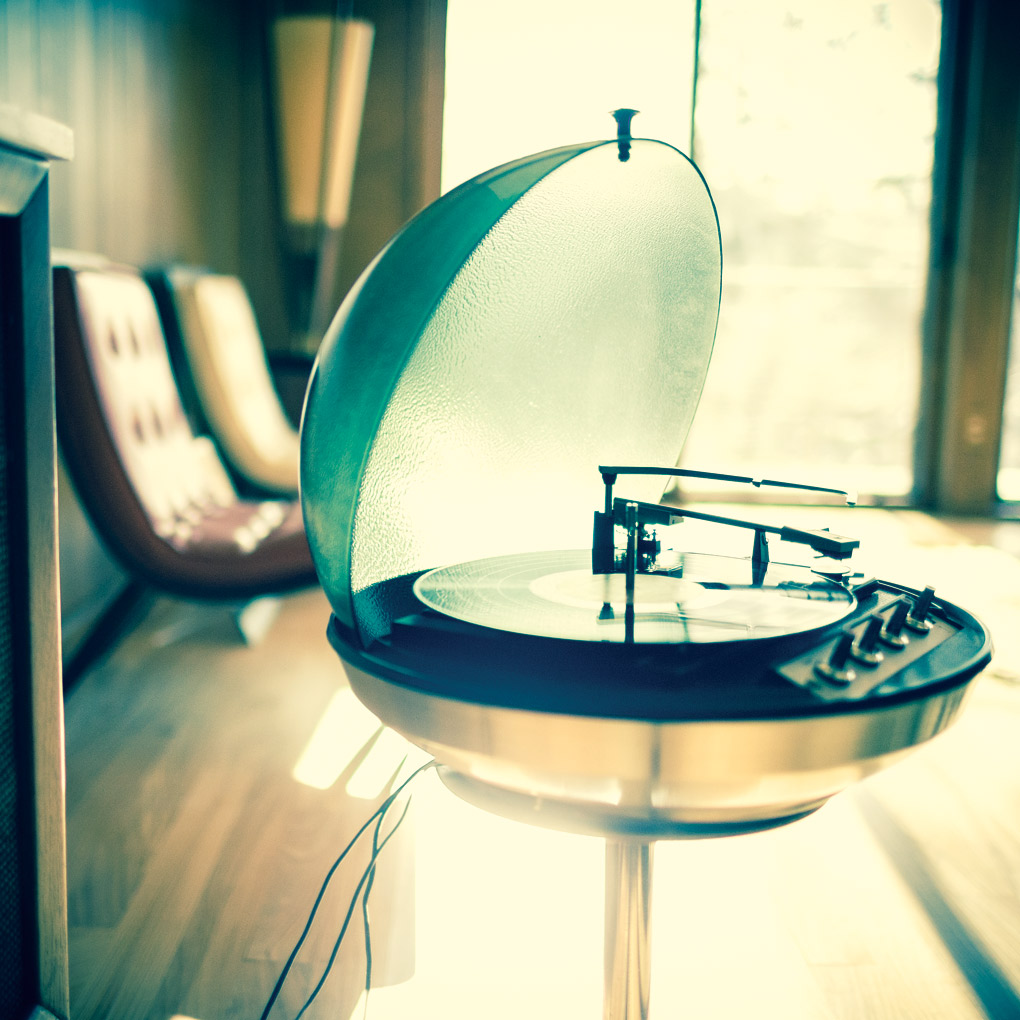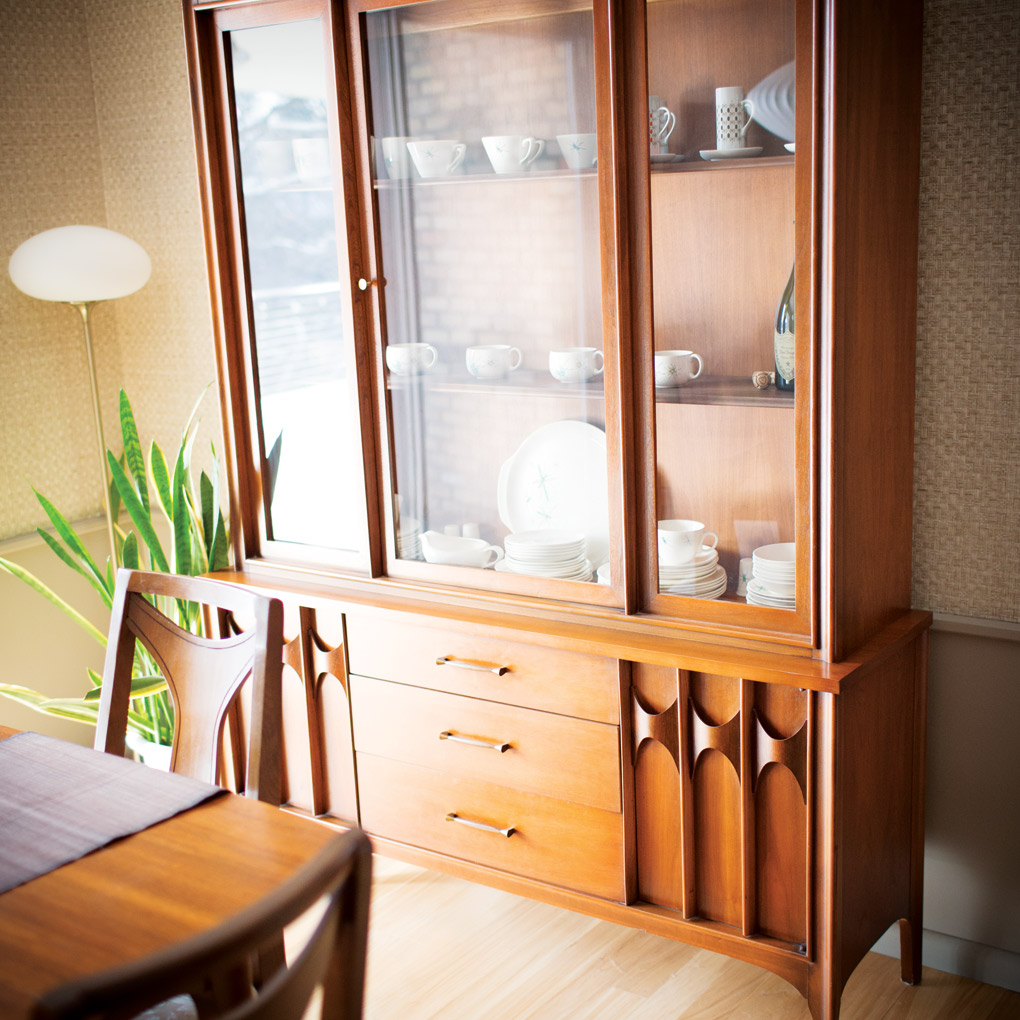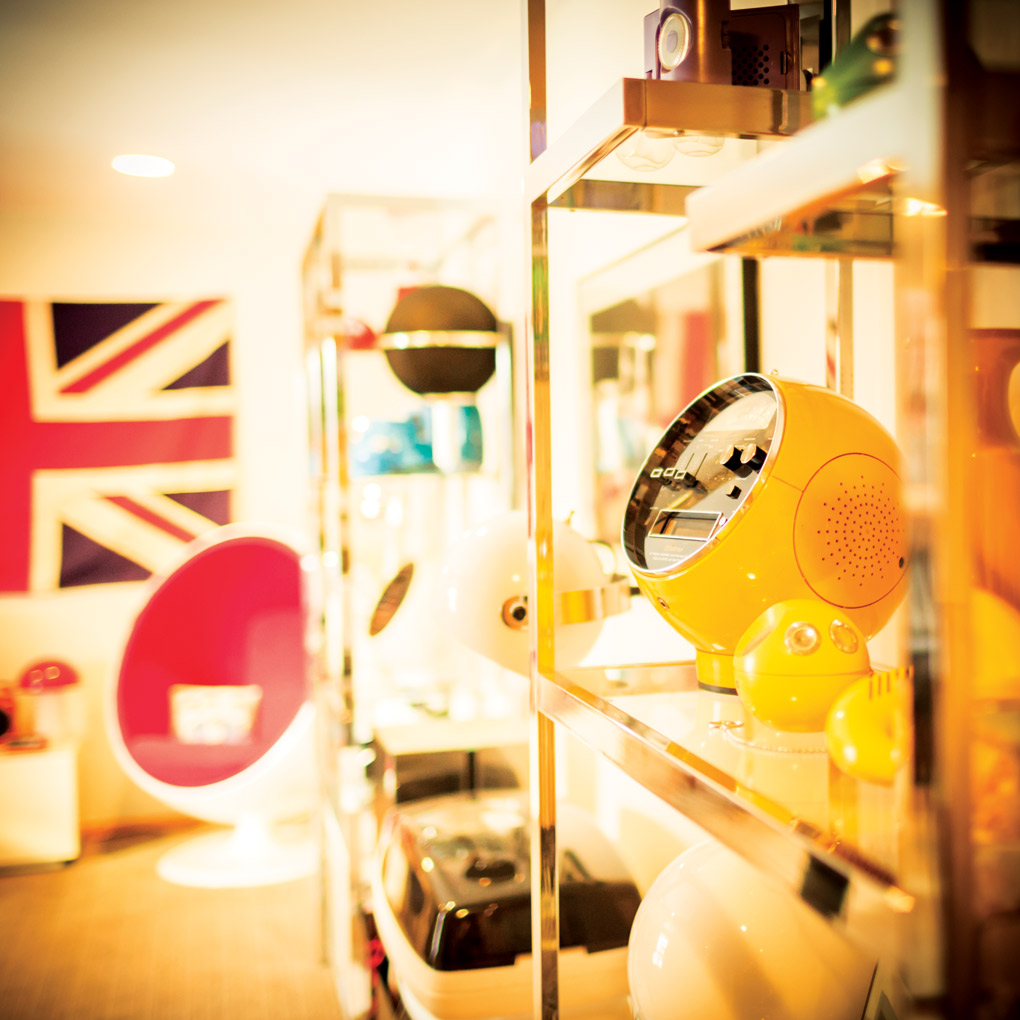 By Katie Dohman
Photos by Sara Rubinstein