Kate Worum's whimsical, colorful artwork and vibrant patterns are found on everything from dinner plates to bedding at Target, where she works by day as a print and pattern designer. Her design work also personalizes her sunny apartment in a 1916 brownstone in the East Isles neighborhood of Minneapolis.
"I love waking up to it every day," she says of the bedroom wall, lamp shade, and pillows covered with her own designs. "The energy of the print makes me happy—I love getting lost in all the elements."
Worum moved into the space nearly two years ago after looking at lots of apartments. "There was nothing that I felt homey in," she recalls. "Here, I remember walking in, and light was pouring in from every window. It has this amazing energy, and I knew right away this was it."
She uses the small sunroom as an art studio, where her paint-dabbled desk is surrounded by sketches, inspiration, and pattern designs in progress. "It gets great light," she says of the studio. "Plus, there's an entire wall where I can stand and paint. It's just enough room for what I need to do."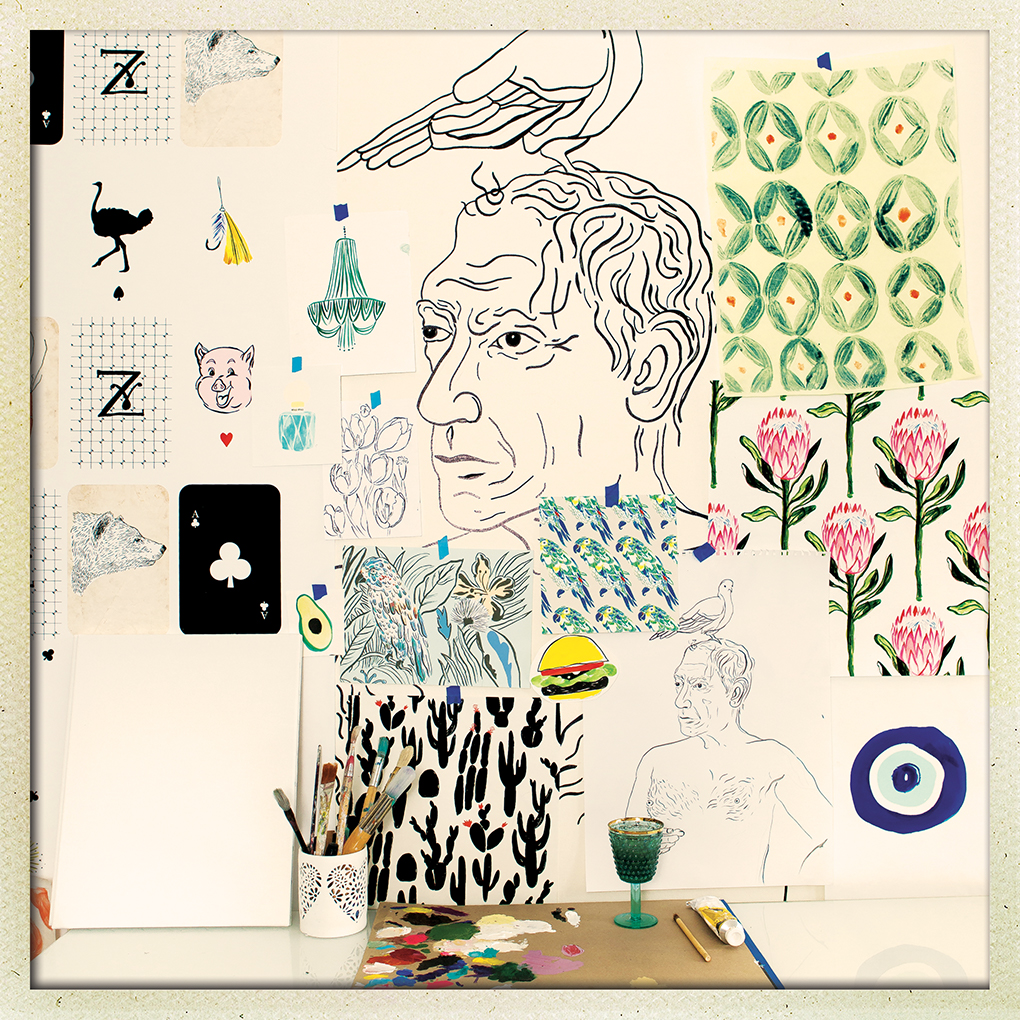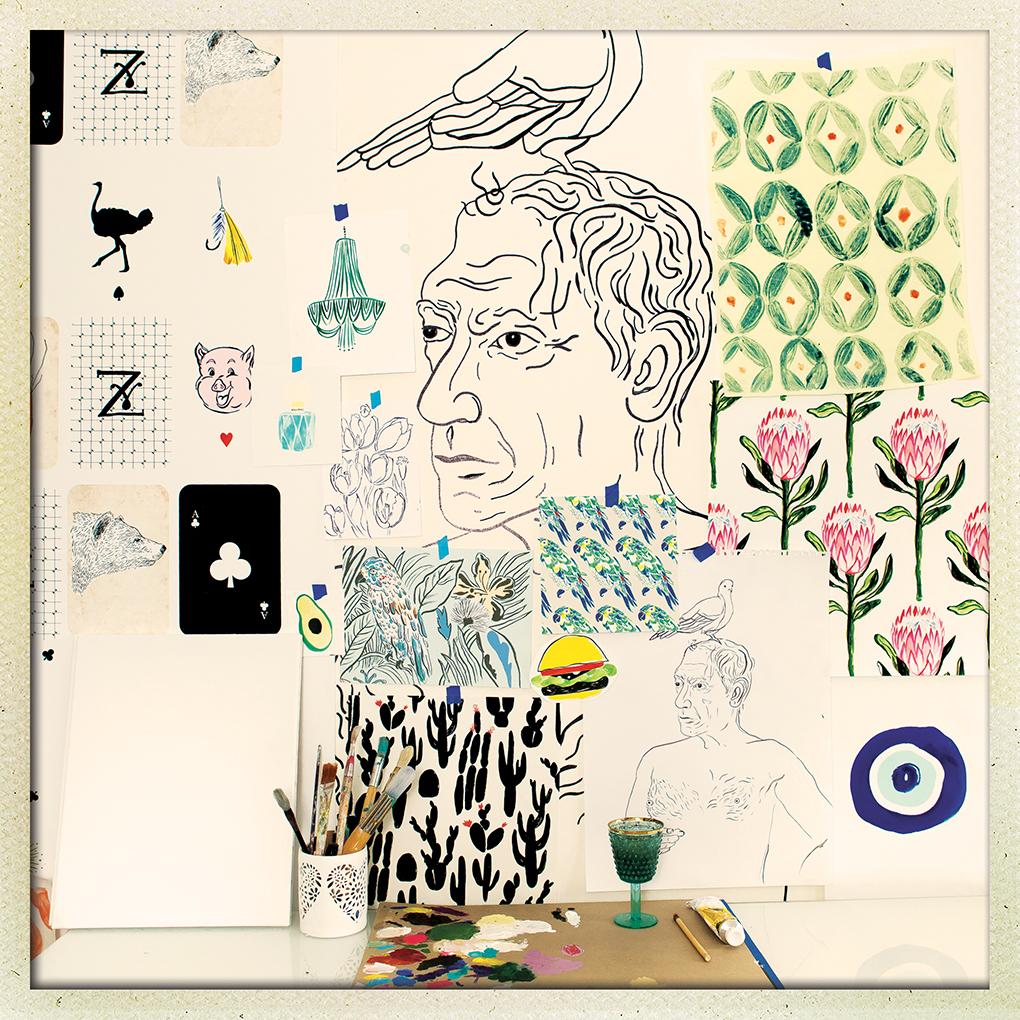 The parallels between her art and her home décor run deep: "In my artwork, I like there to be color and pattern, but I love for it to have space to breathe," she explains. "When my apartment is made up of wood floors and white walls, it allows me to implement color and pattern so that it's not overwhelming."
To create a space that is calming yet intriguing, Worum combines comfortable furniture and leafy greenery with bold artwork and patterns, incorporating mixed-and-matched styles from around the world for an eclectic vibe. She admits she goes a bit overboard at times. "I'll send pictures to my friend who's an interior designer, and there's a stripe, a chevron, a flora, and a polka dot," she says. "She asks, 'Why don't you choose three patterns instead of nine?' It's like my wardrobe—I like pairing things that don't necessarily go together."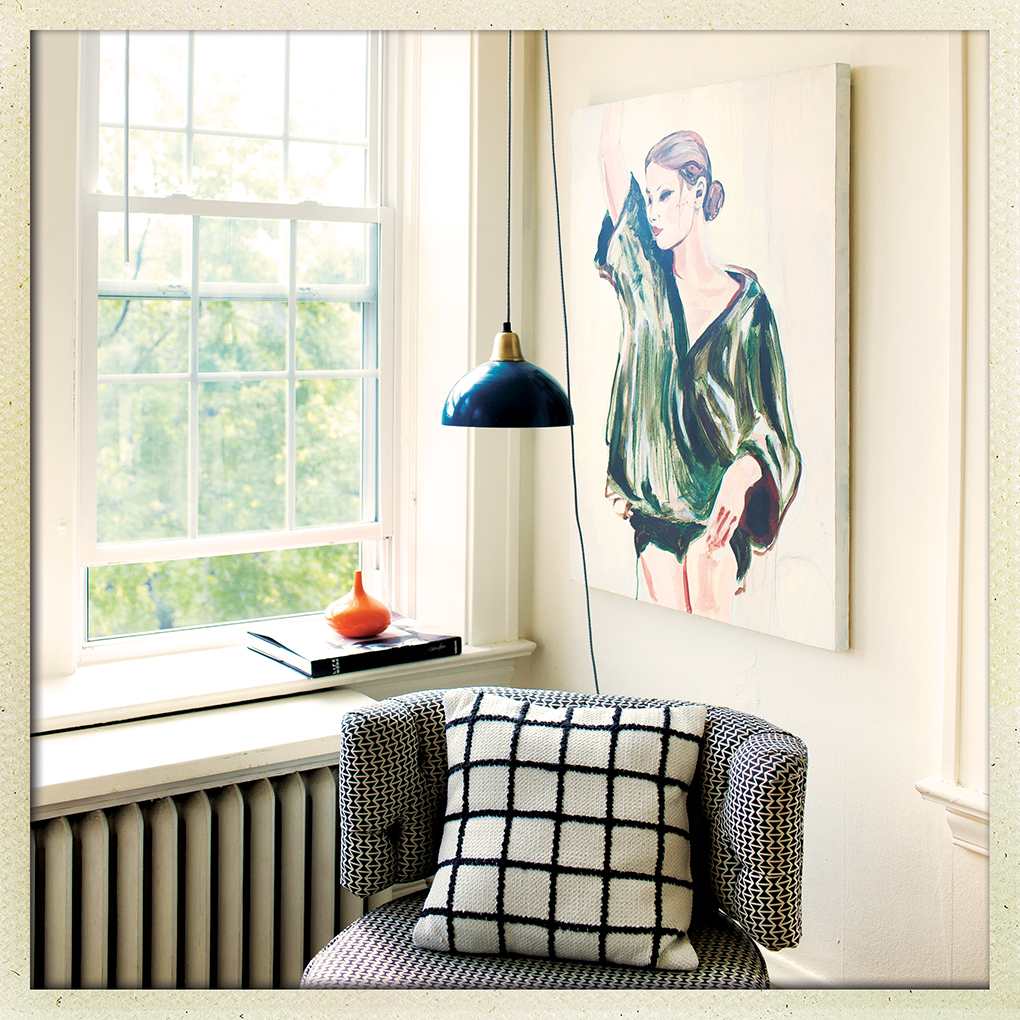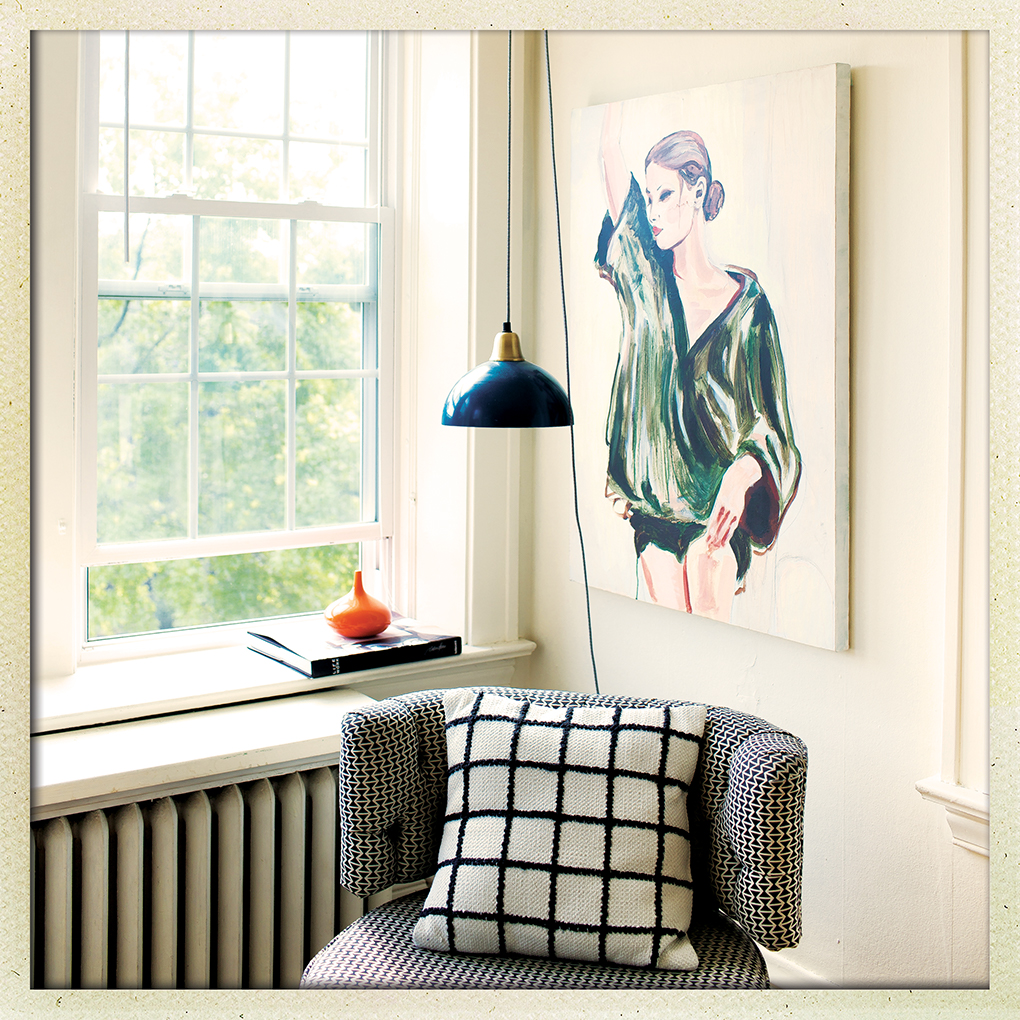 Worum's space is filled with treasures from her travels to Rome, Greece, Lisbon, and Paris. But one of her favorite finds is the giant, 1950s-era map of Minneapolis-St. Paul that hangs in her apartment's entryway. "It's an interesting piece of history, but it also takes on the life of a piece of art because of the quirky colors," she says. "It's very modern—there's fuchsia and cream and teal. To me, it's a beautiful art piece."
For now, apartment living suits Worum just fine. "I travel a lot and am always on the go," she says. "It's a cozy place for me to hang my hat."
---
The Influencer: 
Kate Worum
What do you love about your neighborhood?
"I'm so close to the lake. Walking and being near the lake is like my church. Plus, I'm close enough to downtown that I can bike and walk to work."
What do you enjoy doing when you're not working?
"I love food, so when I'm not painting or doing something in the wilderness, I'm drinking wine and eating tasty things."
Where do you shop for home goods?
"I love hunting for home goods everywhere from vintage shops, like FindFurnish and Pete's Retro, to estate sales and Craigslist," she says. She likes pairing vintage elements with modern pieces from CB2, Target, and Room & Board.