The 2016 Winter Carnival snow sculptors and ice carvers were busy last weekend, crafting the award-winning fins and faces, mischievous kitties and prowling wild cats, poignant memorials and fantastical structures that earned them honors this week. Wielding the chisels, knives, brushes and other instruments necessary to realize the astounding detail in such works is no small feat. And both the medium and the color palette—crystal clear ice or pristinely white snow—lend the sculptures a clarity that render intricate features and subject matter in high relief.
Now imagine constructing whole homes, even hotels, from snow and ice. Sure: Most of us are familiar with the cavernous ice palace in the James Bond film, Die Another Day, as our hero (played by Pierce Brosnan, in this case) walks among its ice chandeliers, bars and balconies beneath the soaring curved beams forming the cathedral-like ceiling.
In cold climates throughout the world, however, ice houses aren't fictional, or even science fiction. The Inuit and other Native people of Canada's Central Arctic and Greenland's Thule area build circular snow houses in which to live: snow is good insulation. And the Nordic countries construct hotels and resorts that beckon to the hardiest adventure travelers.
The Hôtel de Glace in Québec, Canada, dazzles with its crystalline décor, ice bar and wedding chapel. In its 44 rooms and suites are bed slabs, bedposts and intricately carved headboards of ice, surrounded by walls of baroquely swirling snow sculpture, alcoves lit with candles, and whimsical ice carvings. The IceHotel in Jukkasjärvi, Sweden, is a more Saarinen-like, with frosted glass doors, stacked block walls and rooms that illuminate the Northern Lights.
The SnowHotel and Snowcastle in Kemi, Finland, with its massive rounded forms, is just one of Finland's several ice resorts, and boasts the highest level of "architectonic snow-work" in the country. At the modern and majestic Sorrisniva Igloo Hotel in Alta, Norway, on the banks of the Alta River, even the glasses in the bar are made of ice. Reindeer hides, mattresses and sleeping bags keep visitors warm, although the hotel recommends sleepers don wool underwear and a hat at night. Take heart: Saunas are located outside the door.
For pure fantasy to rival a Bond ice palace, nothing quite compares to the castle at the Harbin Ice Festival in Harbin, China. Reaching more than 150 feet high, and requiring 10,000 workers to cut, haul and stack the ice blocks, the castles are also lit with computer-controlled LEDs to create a Northern Lights-like display in a rainbow of hues.
Skol to the sparkle and shimmer all of these structures bring to our winter days.
By Camille LeFevre
Photos via wintercarnival.com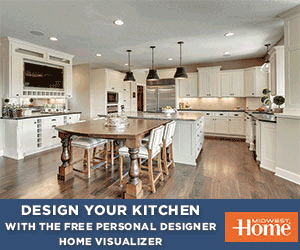 Facebook Comments