Golden Valley, one of Minneapolis' oldest suburbs, is aging gracefully.  A model of suburban development built mostly in the 1950s and 60s, it was designed with wider streets and bigger lots than its city neighbor, plus "modern" ramblers and ranch houses and expansive green lawns that slope right to the curb. Golden Valley had a lot to offer then and is now being rediscovered by people who appreciate its architecture, space, amenities and progressive, friendly joie de vivre. Here's a closer look:
If It Was Any Closer, It Wouldn't Be A Suburb
Six miles from downtown Minneapolis and Uptown and even closer to the chain of lakes, 394 and Highway 55, Golden Valley residents are next door to all the city has to offer. It's easy to get to a hot new restaurant, Twins game, or show at the Orpheum Theater and back home again. And while they're relatively close to the airport, there's no airplane noise in Golden Valley, something most close-in suburbs can't say.
Leafy Canopies
Driving around Golden Valley you can't help but be struck by all the gorgeous trees. A side benefit of being an established residential community that hasn't had much redevelopment is the presence of lots of large trees of various species that provide ample shade, fresh air and make the landscape really pop.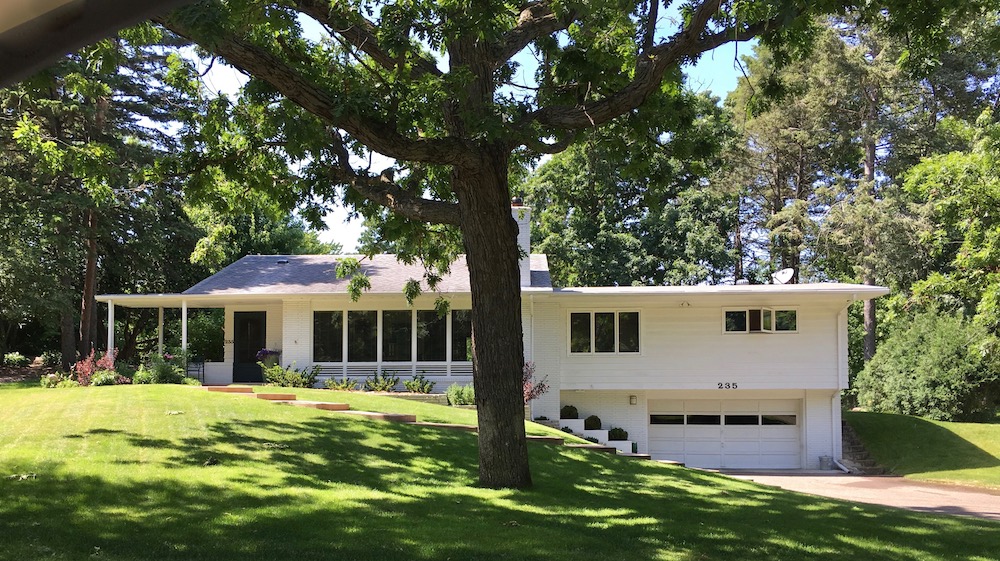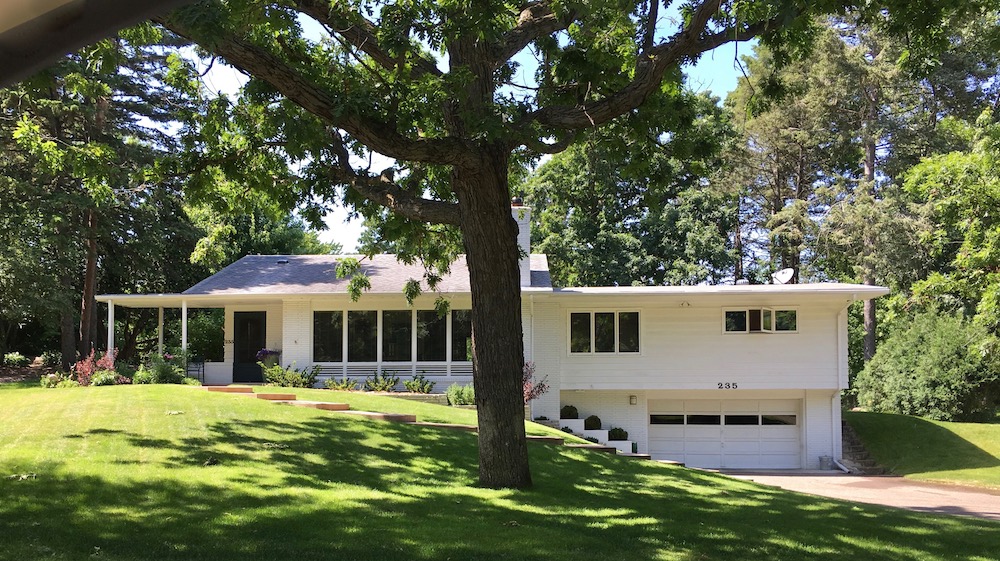 Progressive Politics
Golden Valley is located in the fifth congressional district which has a long history of electing progressive democrats (Martin Sabo, Don Fraser and current U.S. Representative Keith Ellison—the only Muslim and first African-American congressperson from MN ). Residents vote their values and practice them with inclusive events such as the Golden Valley Pride Festival held in June at Brookview Park. It features live music, food trucks, a fun run, kid and pet activities and a beer garden.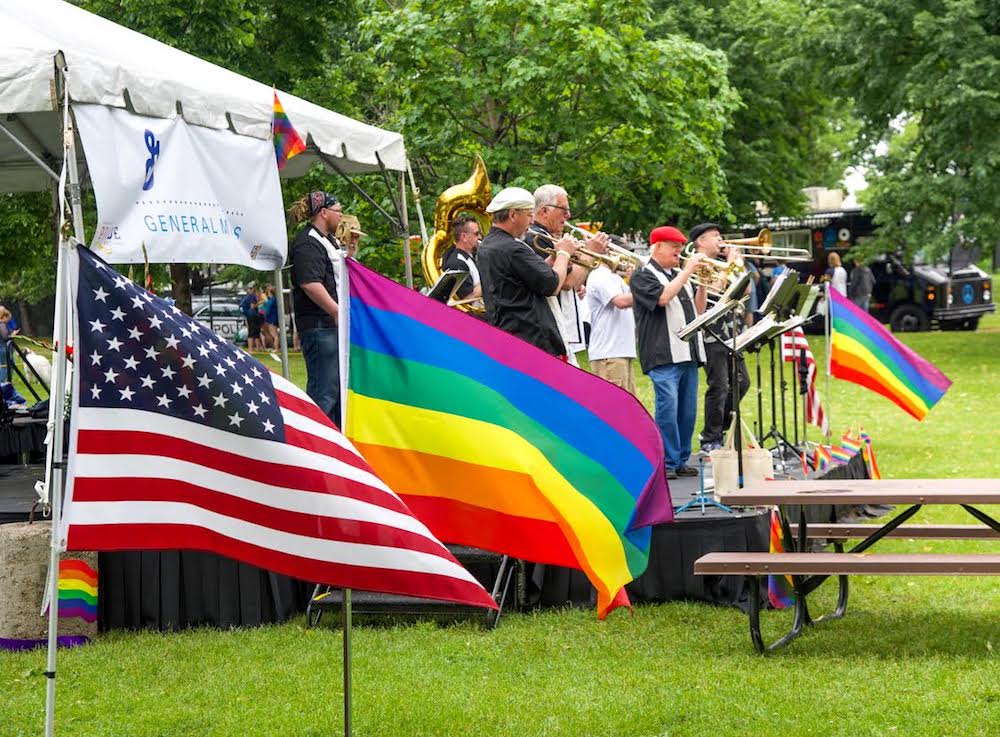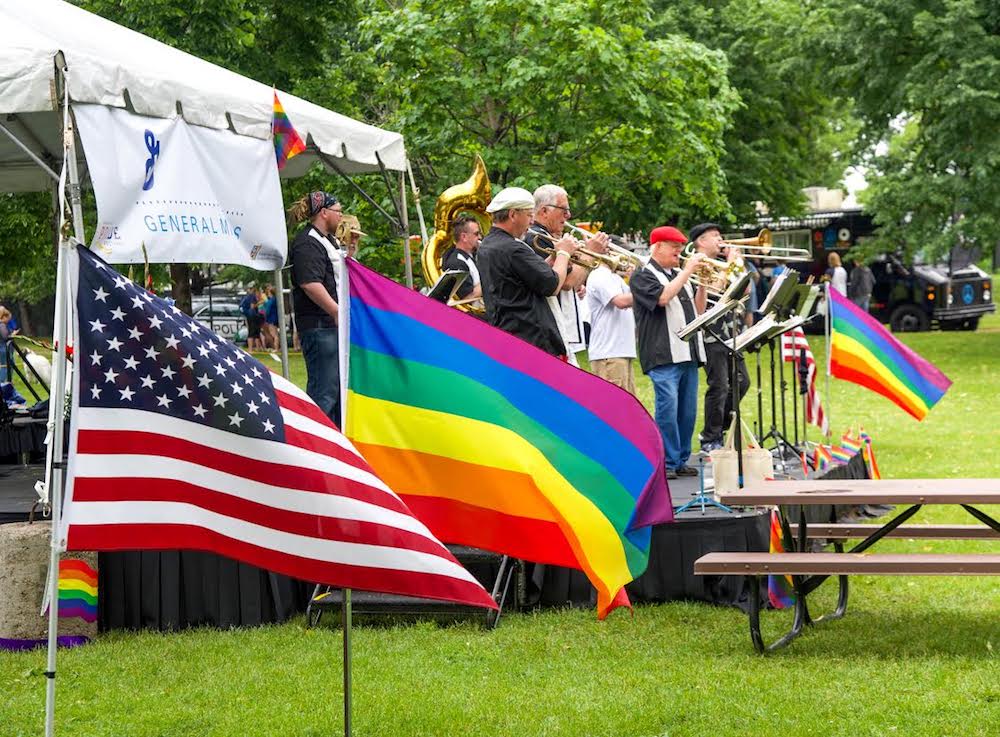 Good Growers Make Good Neighbors
The Kelly Drive Pumpkins Grower's Association is an officious sounding name for a fun-loving neighborhood of backyard growers who nurture some seriously gigantic pumpkins and, more importantly, some seriously connected and friendly neighbors. They've held a festival every October for the past 21 years that includes a parade, games, tractor rides, pumpkin judging and food. The event concludes each year with everyone dancing the electric slide (for real). Who wouldn't want to live on Kelly Drive?
Varied and Affordable Housing
Golden Valley still offers relatively affordable housing in the $300-$800k range and up according to Jacqueline Day, a real estate agent and resident for over 30 years. "Golden Valley offers an openness and diversity with big yards and one-level homes that more and more people find appealing", she says. "Plus we have so many wonderful trails and parks that it's easy to be active." She points to an increasing number of downtown dwellers moving to the area for more yard as well as empty nesters who want to downsize but still want the privacy and community of a close-in suburb. The rolling topography and stylish mid-century homes of Tyrol Hills as well as the secluded lakes of Sweeney and Twin have somewhat more expensive housing stock. Brookview and Lion's Park area offer affordable homes for young families.
Schools But No School District
Golden Valley doesn't have its own public schools (though two of the elementary schools, Meadowbrook and Noble, are located within Golden Valley) and is instead served by the Hopkins and Robbinsdale districts.  Hopkins is consistently ranked among the top districts in MN. Private school options include Breck, Good Shepherd and King of Grace Lutheran within the city limits and Benilde-St Margaret's and Blake nearby.
Recreation, Parkland & Trails
For a small suburb (10 square miles) Golden Valley has a lot of outdoor recreational space and devotes more than 20% of the land for parks and recreation. Theodore Wirth, the largest park in the Minneapolis Park system is located in Golden Valley. It has over 700 acres of forest with a lake, golf course, wildflower garden and miles of bike, ski and walking trails. The cross-country ski trails are being expanded to host the 2018 Master's World Cup which will welcome 1,000 skiers from over 40 countries early next year.
The New Brookview
Residents and city leaders are excited about the new Brookview Community Center set to open in December of this year. It will offer a spacious modern building with warm gathering spaces, classrooms, a full service bistro, Three-One-Six, and a pro shop. It will anchor the Brookview golf courses (18 and 9-hole, par-3 and driving range), lawn bowling court and fire pit area.
Shops and Restaurants
If Golden Valley is lacking anything it is perhaps a quaint downtown area. The hub near highway 55 and Winnetka is where you can find City Hall, the post office and the library but it's not laid out in a linear way nor set up for strolling and catching up on town gossip. What Golden Valleys does have are strip malls, some newfangled like the Commons which offers a fast casual D'Amico, Starbucks and Patina and some old style, i.e., lacking-any-aesthetic-charm-but-housing-some-gems like the Golden Valley Shopping Center which is anchored by New Bohemia Wurst and Bierhouse. They serve locally made sausages, soft pretzels and craft beer and have quickly become a local favorite.
Donuts If You Hurry
Valley Pastries opened in 1987 and if you want to try one of their scratch donuts or pastries you better get there early because they close at 11 every day and many varieties are long gone by then. Thirty years in business and only open until 11 a.m.? Must be good.
by Laurie Junker
Photos courtesy of Brian Johns and Jeff Schad Imagery