Image courtesy of Stahl Firepit
Fall is the best season for a backyard fire. The air is crisp, the dark comes early, there's a distant beat of the high school band at Friday night lights and, best of all, NO BUGS. Having a back or even front yard fire feature helps beat back the urge to commence hibernation and the worship of flickering screens. A "ready-to-wear" wood burning fire pit is the quickest and easiest way to turn your patio or yard into a fall hangout space—no cement, mortar, propane tanks or gas lines required. Here are five stylish options.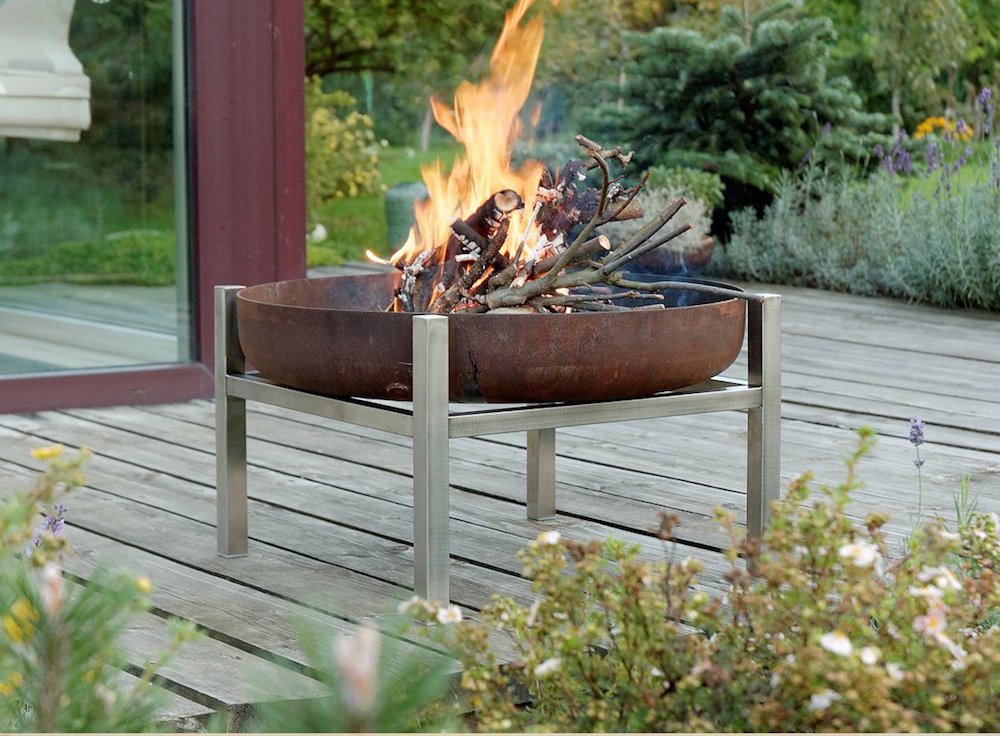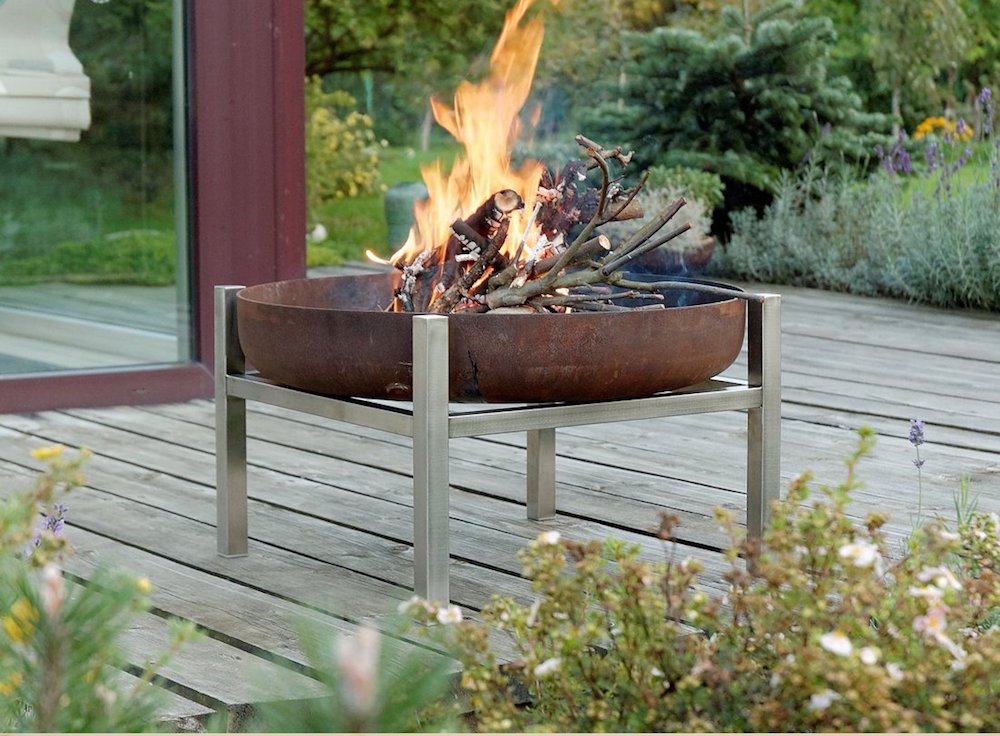 This wood burning fire pit has a simple, contemporary design with taller legs that make it suitable for a variety of settings—patio, deck or yard. The bowl is made of steel that will change color over time as it oxidizes creating an industrial vibe. An optional grate can be purchased for grilling. Parnidis Table, $699 at Curonian
There's no reason your fire can't also be a work of art. This fire pit with decorative spark screen has a whimsical design that pops in front of a roaring fire on a dark night. Made from iron with a faux copper finish on the bowl. Full Moon Party Fire Dome, $369.99 at Houzz
Brent and Heidi Johnson of Campfire Bay make fire rings and accessories in Waconia, MN with a distinctively local flavor. They can also make custom rings with your family or lake name.  This tongue-in-cheek version is an easy way to turn a sandy beach or gravel area into a festive campfire site. Made from durable stainless steel. Uff-Da Fire Pit, $249 at Campfire Bay
A fire pit that's also a table is practical and works well with patio seating or simple benches. This model includes a screen and table insert for use when a fire isn't part of the plan. Made of powder coated steel and tile. Square Tile Convertible Fire Pit Table, $299.98 at Hayneedle.
The Stahl Firepit is made in Portland from 1/2″ uncoated steel that starts out dark blue and develops a yellow and deep gold patina over time. These distinctive pits are geometric, modern and unwelded, which means you can take them apart to store flat or easily move to the cabin, campsite or a neighbor's house. Stahl Patio Firepit, $650 at Stahl.
 by Laurie Junker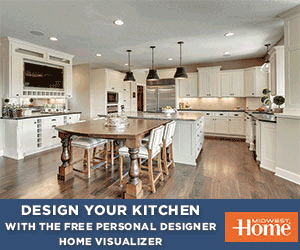 Facebook Comments