After spending 19 years in their showroom in Miracle Mile in St. Louis Park, Filament Lighting & Home, a contemporary lighting fixture store, recently completed its move to a new 5,400-square-foot showroom in Edina.
Filament Lighting is known for providing trend-setting, show-stopping pieces. It's one of the stores in the Twin Cities area that has Visual Comfort Showroom Gallery, which hires big-name designers, such as E.F. Chapman, Kelly Wearstler, and Kate Spade to design signature lighting lines. Filament also concentrates on collaborating with clients throughout the design process. When a client is building a home, Filament consultants visit the location and do multiple walk-throughs to ensure that customers are getting the best lighting for them and the way they use their space.
The store needed more warehouse and showroom space to stock and showcase more lighting, says owner Todd Pearsall. The new space gives the store an additional 2,000 square feet. "I don't ever want to be [a huge store]," he says. "I want to be the small store that is boutique style.
Still, the new location made big changes in the showroom, such as additional windows that allow customers to view lighting displays with natural light streaming through them. Higher ceilings also aids in displaying pieces. He's now able to create and build the space he always dreamed about, instead of making an existing space work. The Edina location is also an advantage, since most of Filament's customers are from that area. They found the old store in St. Louis Park, but now more Edina residents are coming into the store. "That's why I moved," Pearsall says.
Filament Lighting & Home's new Edina showroom is open Monday-Thursday from 10 a.m.-6 p.m., Friday and Saturday from 10 a.m.-4 p.m., and is closed Sunday. @ 7123 France Ave S, Edina, 952-926-5007, filamentlighting.com
by Catherine Guden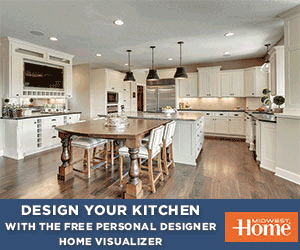 Facebook Comments