In 2013, April and Elijah Neumann founded NEU in St. Paul, a modern furniture company with ingenious designs born of practicality. A low-slung rocking chair of woven rope; a sculptural grill of sheet metal; a table of stacked flake board; book holders constructed from curved, left-over steel—simple, classic and constructed by Elijah, NEU's work is at once eye-catching and obsession-worthy.
An exhibition opening Saturday night (August 27) at Circa Gallery in Minneapolis pairs NEU's modern furniture with a selection of abstract artworks by Circa's stable of artists working in a variety of media, from oil and acrylic to metal and glass. It's Circa's third partnership with a local design firm.
The show's signature furniture piece is NEU's Graffunder Chair, a lounge chair designed for last year's Minnesota State Fair. Inspired by work of modernist architect Carl Graffunder, the Neumann's call the piece a "napping tool." Like all of NEU's work, the lounge chair has metal legs—in this case painted a buttery yellow. Aqua, white, grass green and bold red provide the colorful foundations for other pieces.
Circa Gallery is in the NOLO Warehouse District of Minneapolis. For more information visit: CircaGallery.org.
By Camille LeFevre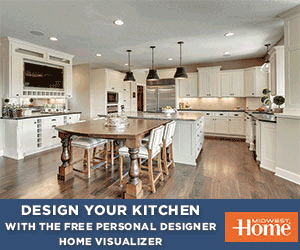 Facebook Comments