January always brings an avalanche of organizational tips—expert advice, processes to follow, and storage products galore. If you need inspiration and help instead of suggestions, here's an idea: Visit California Closets' new design center in Southdale Center (on the second level near Herberger's).
The new showroom is twice the size of its former Galleria location, featuring 17 vignettes in 3,800 square feet that showcase California Closet's offerings. Minnesota franchise CEO Brandy Ward spent nearly a year designing the storage options in the space, creating the impressive closets—including the white leather-wrapped and mirrored stunner on display near the front of the store. Also featured: A Prince-themed wall with wine storage and open shelving; a mudroom/entryway configured with plenty of space for coats, hats, and mittens; a garage storage display; an adorable kid's room complete with a Murphy bed, and even a kitchenette/bar. "People know us as the leading company that provides organization for your closet, but this new location gives clients a sense of the variety of options we have and our ability to innovate," says Ward.
The showroom's vignettes are just a sample of the customizable configurations and finishes California Closets creates and installs. The store's six design consultants make house calls to design bespoke storage for customers. With prices ranging from $500 to $100,000—and everything in between—the systems are just the thing for getting past the sorting and into the inspiration phase of your January clean-slate resolutions.
The new showroom, open since Thanksgiving, will throw its Grand Opening celebration in March, and will be at the Minneapolis Home & Garden Show February 24-26 and March 3-5.
Save
Save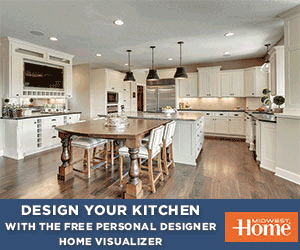 Facebook Comments