I'm not sure I can spare my one-wheeled, wood-handled, rusty (but yes, it holds water as recent rains confirmed) wheelbarrow. My household is already engaged in a number of outdoor projects—garden cleanup and planting among them. But wouldn't it be fun to see my trusty old girl in Art in Bloom's annual spring fling? That marvelous event wherein the Minneapolis Institute of Art, and its Friends of the Institute, festoon the galleries with fresh floral arrangements sponsored by Bachmans?
This year, Mia's 33rd Annual Art in Bloom—the four-day festival runs from Wednesday evening (that's the gala) April 27 through Sunday, May 1—has welcomed in the Minnesota State Horticultural Society, which is celebrating its 150th anniversary, to create its own exhibition on the third floor of the Target Wing of the museum. "Rustic or shabby chic a plus," according to MSHS's wheelbarrow call: Ah, a much nicer way to describe my trusty old mulch hauler.
Meanwhile, throughout the rest of the museum, more than 150 local floral artists have created arrangements inspired by specific works of art. Viewed together, the classic artworks and their living, leafy, be-petaled reflections create a lively aesthetic counterpoint. More than 20 commercial artists will also display their expertise in the world of floral design throughout the museum.
In addition to the Patron Preview Party, events include the evening party Flowers After Hours, Family Day on Saturday, and special speakers. On Thursday, Chris Strand, the Garden and Estate Director of Winterthur Museum, Garden and Library in Delaware, talks about the vision of Henry Francis du Pont and his creation of Winterthur's 60-acre naturalistic garden—one of the last original wild gardens of the early 20th century; and "florist to the stars" Michael Gaffney holds a master class on flower design.
On Friday, Karin Woodward of Haute Horticulture shares an edible tablescape, demonstrates how to create a "flower wheel" and describes the reasons behind commitment to seasonal floral arrangements. Docent tours, box lunches for purchase, special selections in Mia's cafes, and children's activities add to the excitement. Art in Bloom is free, but special events require tickets.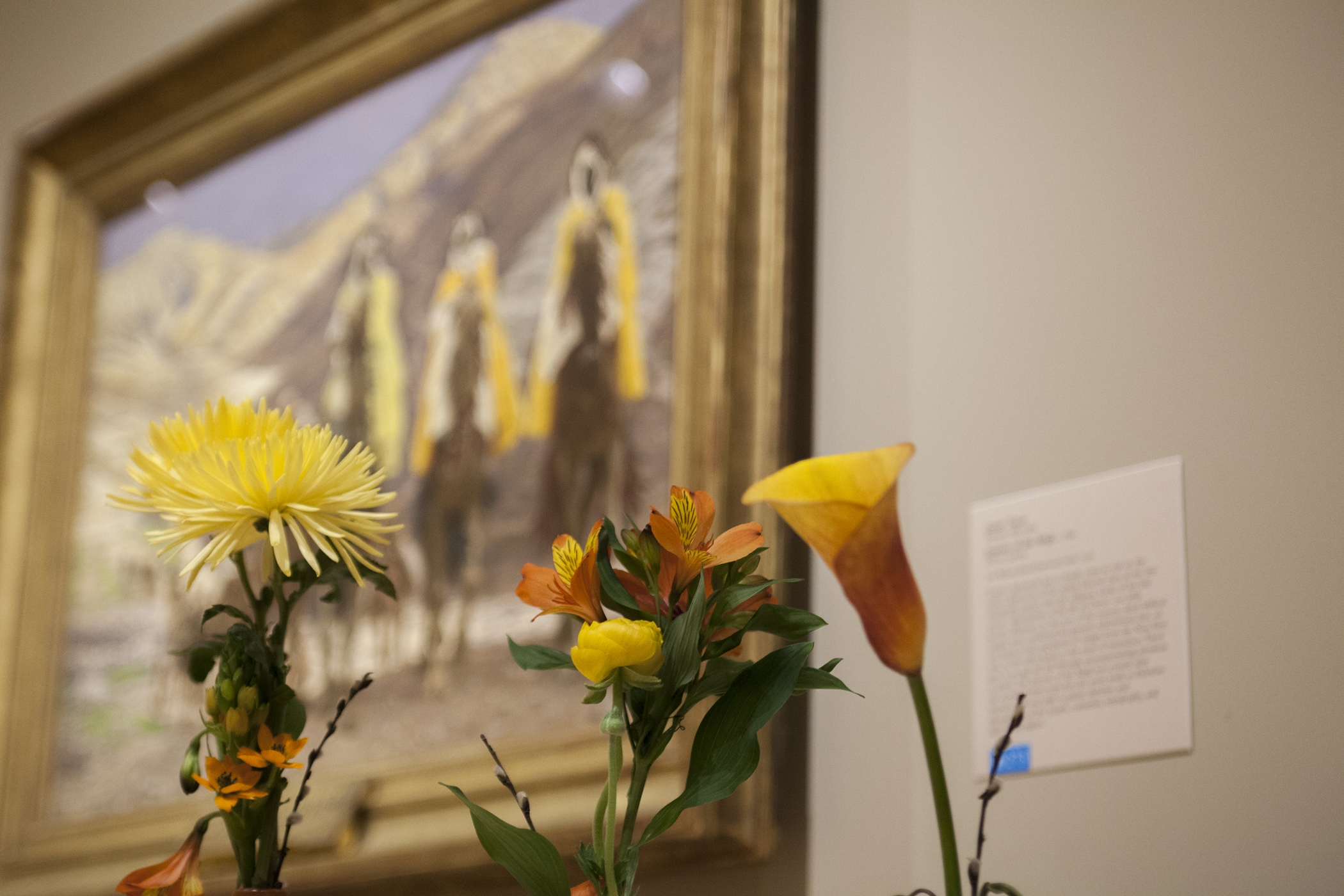 By Camille LeFevre