Corning, New York, BarnHouse
Alchemy Architects has long been in love with vernacular architecture (from farmstead silos to industrial materials) and simple forms (think squares, circles, rectangles). The firm's iconic weeHouse, for example, a modular prefab housing system cropping up around the country, is a customizable set of rectangles with either steel (shiny, silver, black or rustically oxidized) or "corn crib" (rough-sawn wood) siding. For Bang Brewery in St. Paul, a basic, prefab grain bin or silo sufficed, along with custom insulated skylight and in-floor heat beneath the polished concrete floors.
"Utilitarian, adaptable structures are attractive to us," says Bryan Carpenter, one of Alchemy's designers. "We're drawn toward their simple expressions. And they all create a volume of space, within a basic shell, in which we can program all kinds of needs." Adds Alchemy's founder, Geoffrey Warner: "I see our work as combination of industrial and rural aesthetics. We try to take advantage of that economy of space these forms allow so we can get quirky with some of the details and add more artistic pieces. It's a way to get a higher level of art at a lower base price."
Most recently, Alchemy has been turning its attention to the rural barn. In 2016, the architectural firm completed four new residences it's calling "BarnHouses." Three are located out East: outside Corning, New York; one in the Hudson River Valley in Pine Plains, New York; another, a remodel of a 19th-century farmhouse, is in Winhall, Vermont. The fourth is in the Seward neighborhood of Minneapolis.
The 1,800-square-foot Seward BarnHouse was squeezed onto an urban infill lot, with plentiful windows that provide light via southern exposure. The house's spacious barn-like volume allowed for an enclosed upper level or loft that encompasses the master suite. A large interior window gives the homeowners (both are graphic designers) light and views. A steel column that Alchemy fabricated provides the loft with additional structural support.
The kitchen ceiling height is an intimate 8 feet, while the loft is nearly 20-feet high at its break. The exterior is gray-black stained pine. And out back? A Quonset hut for a garage. "They suggested it!" Warner says. "We said, 'Good idea!"
In 2011, one of Alchemy's first barnhouses, the Blair BarnHouse located near Blair, Wisconsin, won a National AIA Honor Award, in part for its open 2-story room with two volumes inserted within: one in steel, the other in ash strips, to provide under-and over spaces like a hayloft, Warner says. "Imagine a house that took all the great things about barns and left those other things to the cows?" enthuses the Alchemy website in its description of the Blair Barnhouse.
It's safe to say Alchemy Architects and its equally enthusiastic clients and followers are smitten with barn-house love. The clients for the Seward BarnHouse, in fact, sought out the firm, initially with the goal of having a weeHouse. "Our clients come to us because they've already drunk the Kool-Aid," Warner says with a laugh. "We don't need to convince our clients of anything if they've already found us. Which makes us lucky."
Save
by Camille LeFevre
photos Alchemy Architects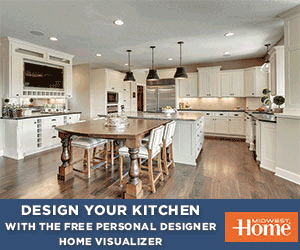 Facebook Comments