Newland Architecture, home #7 on the 2017 AIA Homes by Architects Tour
SALA Architects, home #12 on the 2017 AIA Homes by Architects Tour
Whether starting from scratch or remodeling an existing home, building sustainably can be done without sacrificing style and vision. This year's Homes by Architects tour features projects that highlight many ways to build "green," blend into the community and respect the legacy of a site.
Newland Architecture took on a special challenge with Home #7: the architect was both the designer and the client, with a vision for both the aesthetic and sustainable aspects of design. Despite the fact that the project replaced an old home with asbestos and high radon levels, many building materials were salvaged. The new home features minimal energy use and smart systems, reflects the owners' Scandinavian roots, all while blending into the context of the neighborhood.
Home #12 by SALA Architects was the first net-zero renovation of a 100+ year old Victorian-cottage house in the Twin Cities. The layout and flow was revised to support modern living and integrates state-of-the-art technology, including high-performance triple-paned windows, very low consumption lights and appliances, a solar array and geothermal power sourcing. The project preserved as many original elements as possible and incorporated period design to maintain the original feel.
Don't miss these and the other 15 amazing projects on the 2017 tour. Homes are open from 10 a.m. to 5 p.m. on Saturday, September 16 and Sunday, September 17, 2017. Tickets will be available for purchase at homesbyarchitects.org after August 3.
The 2017 Tour is supported by Hage Homes, Marvin Windows & Doors, Pella Windows and Doors, Amsum & Ash, Anderson Reda, Brooke Voss Design, Kolbe Gallery Twin Cities, Mattson Macdonald Young, Ridge Construction, LLC, Ron Beining Associates, Streeter & Associates, Elevation Homes, Warners' Stellian Appliances, Lelch Audio Video, Lifespace Construction, Alpine Hardwood, DOM Interiors, Dovetail Renovation, Frost Cabinets, Katie Bassett Interiors, Otto Painting Design, Welch Forsman, All Seasons Fireplace, Amy K Design, Rubble Tile, and media partner Greenspring Media.
By AIA Minnesota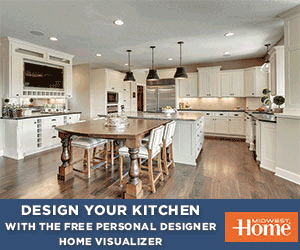 Facebook Comments